The second year of The Academy for G.O.D.'s short, but exciting history was a notable one in many ways. The year began strong. We had a 100% re-enrollment rate, and added a group of new students, bringing our total enrollment to 56.
We've always relied upon the strength of our teachers, and this year we had over 40 of them. Working with such a sizable and multi-talented group, we were able to offer 70 classes, while at the same time maintaining a minimum student-teacher ratio of 1:7, with many classes making the ratio even smaller! From poetry to electricity, our subjects were taught by knowledgeable teachers working with a group small enough to offer individual attention and care.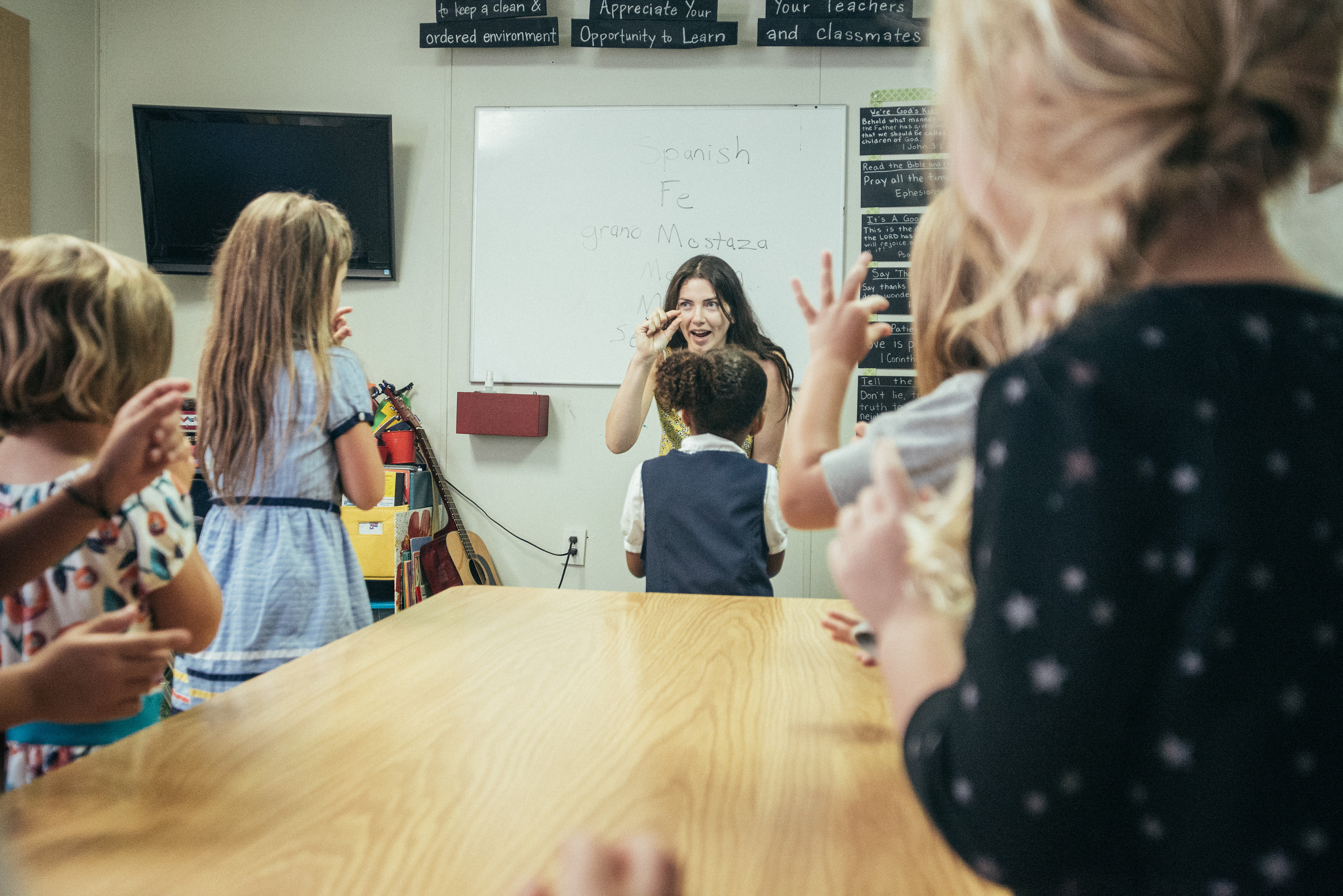 Individual attention and care is something we value very highly. That's why we were excited to launch a special tutoring program. This program is federally funded under Title 1, and it allows us to offer supplemental tutoring for students who need specialized help in a particular subject.
Our student body is also growing up. We added several older students this year. We are dedicated to meet the particular needs of each age group. Around the age of nine, we offer students a series of electives. These electives are in more concentrated subjects, which allows a student to study a particular aspect of one of our three main disciplines: Language Arts, Creative Arts, and STEM. This year, we offered classes in repurposing, germs, word puzzles, poetry, and painting, just to name a few. Students were able to choose from a diverse collection of classes, in addition to their set courses of Bible, writing, and reading.
A highlight of the spring semester was Grandparents' Day, a special day set aside to welcome students' grandparents and special family members. Visitors attended a class, toured our property, enjoyed a special meal, and watched a student performance--complete with songs, dance, and even a rap. The students worked diligently to prepare for Grandparents' Day, and it was definitely a success. We had 55 guests attend!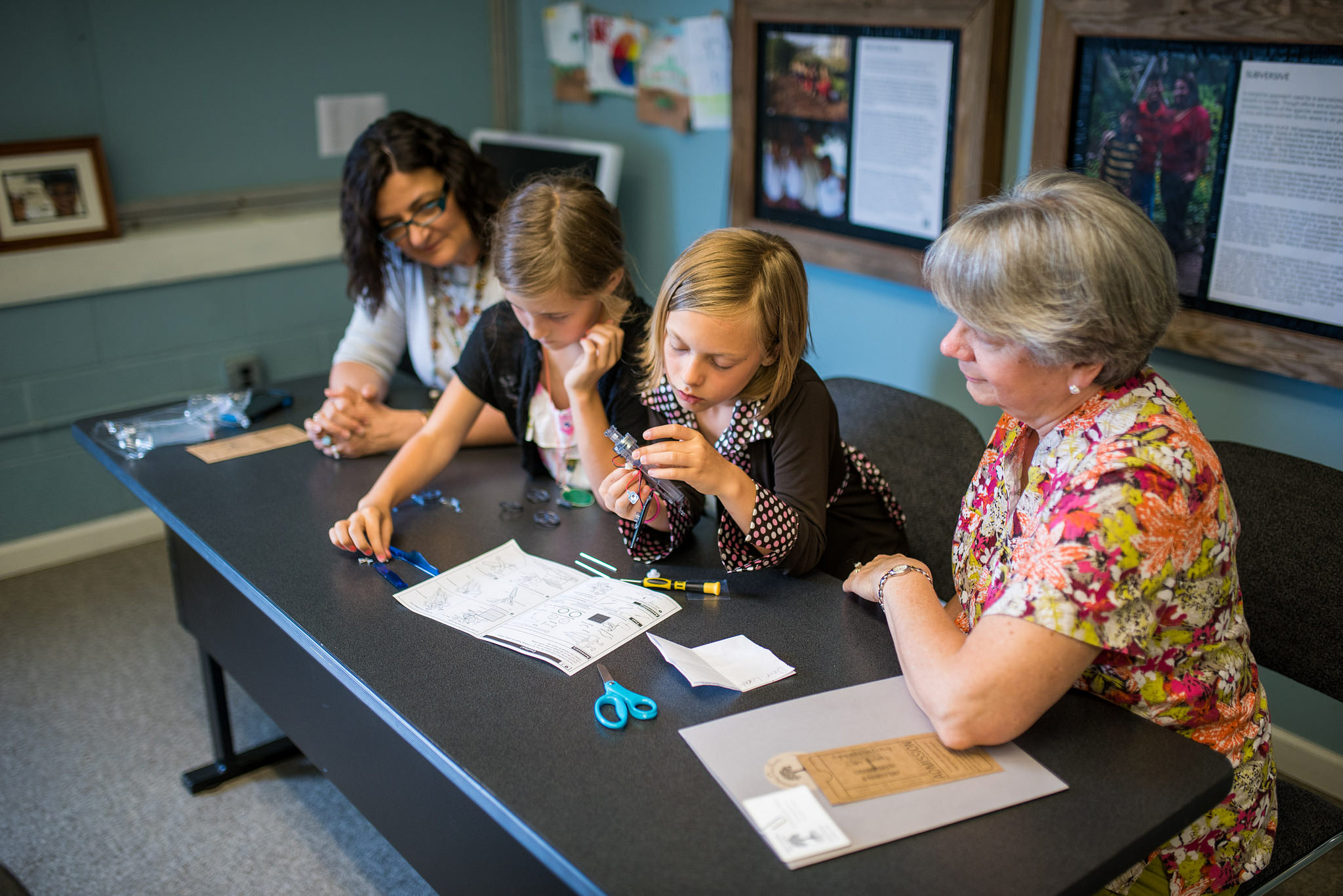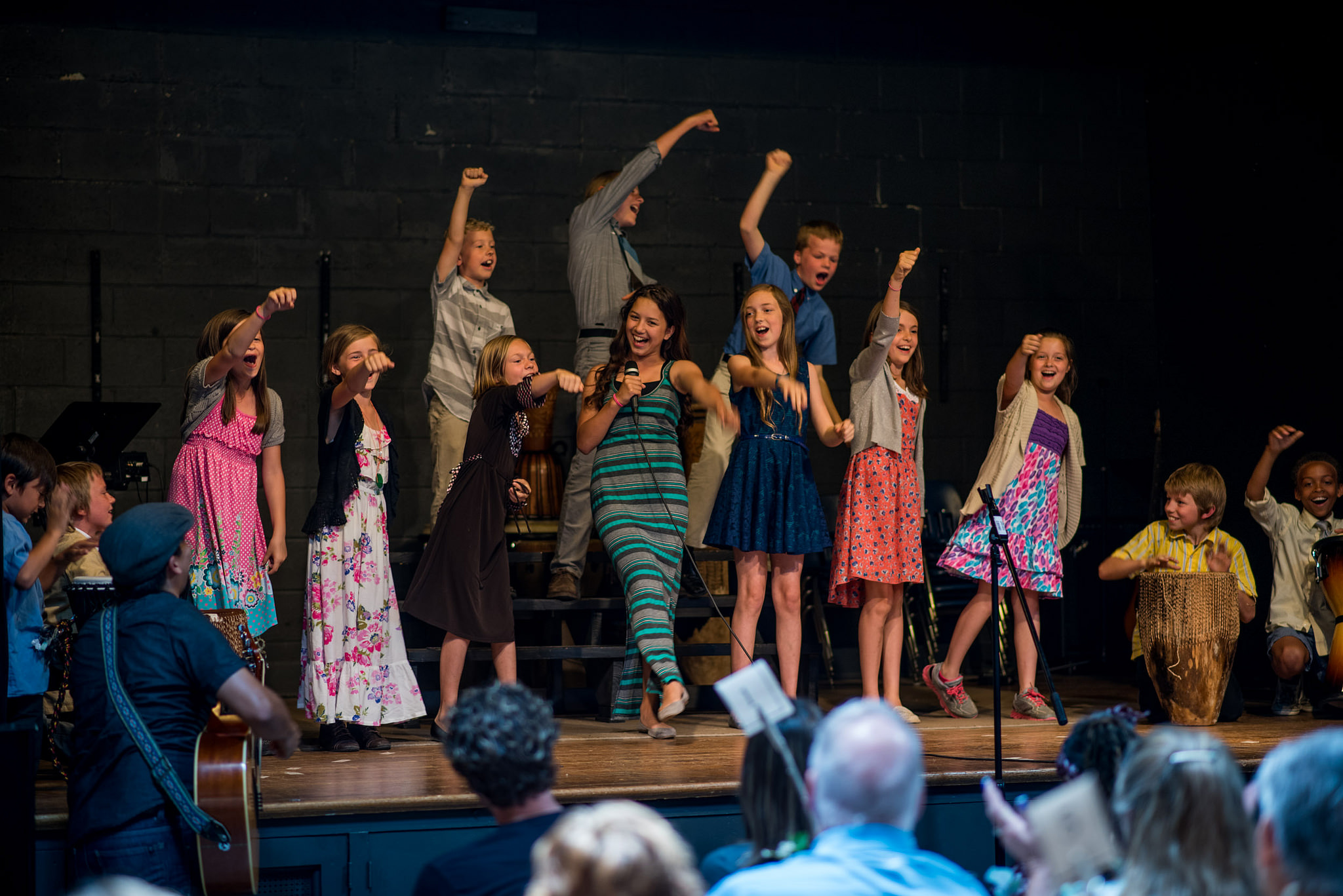 We were so incredibly blown away by grandparents' day! The meal was elegant and amazing, but when the kids came out to serve the salads and drinks, it brought tears to my eyes. The students here are being taught so many useful skills at such a young age. The enthusiasm of the teachers was evident and they make everything they teach so fun, that a child can't help but remember the experience. They aren't just being taught "to the test" like they are in most schools these days. I sure hope these kids never have to go to another school, because they would be bored to tears. The Academy for G.O.D. is awesome!!

--Cathy G., Bluffton, South Carolina
Every year is an opportunity to grow and learn, and we always strive to be better. Our students are worth the effort. As students take a pause for the summer, we are continuing to work. We are currently preparing a new school building. The 6,000 square foot structure will replace our current 2,000 one, and will hold 200 students alongside our staff. Along with the practical needs of construction, we are also working to develop our teachers, our curriculum, and our methods. Our students are growing, and we are prepared to grow our school with them.