When Camp Skillz Old Hickory had a 70% increase in camper registrations this summer, we were so excited! But we knew that with more campers, came an increased need for diverse activities, extra considerations for safety, and a larger, but still unified staff. From my point of view as the Old Hickory site director, we (counselors and lead staff) saw those challenges and met them with collective wisdom, creative minds, open ears, and thoughtful planning. Here are some of our highlights from this summer!
Returning campers were treated to a plethora of skill-infused activities such as cooking grilled cheese and cinnamon rolls over campfires, fixing and performing maintenance on bicycles, creating fishing poles from local fresh cut bamboo, off-road downhill wagon riding (with helmets of course), using 12' Giant Beach Balls to play soccer, kayaking lessons at nearby Old Hickory Lake Beach, playing on newly constructed 9 square and octoball arenas, making leather bracelets, and so much more! We consistently heard that these skill-based activities were first time experiences for campers. We were so happy to offer new experiences for kids to share with their friends, both new and old!
"Things are going so smoothly, it's eerie..." This was a comment made at several points during camp programming. For a camp serving over 100 kids each week, it was a testament to our staff's hard work and diligence to ensure everything was running smoothly! Each morning, counselors led group discussions on key values like kindness, diversity, courage, and imagination. During these times, campers were both taught and given time to ask questions and discuss how they could apply these values in their lives. They learned not only what the camp rules were, but why we had them and how they contributed to a safe and hospitable environment for everyone!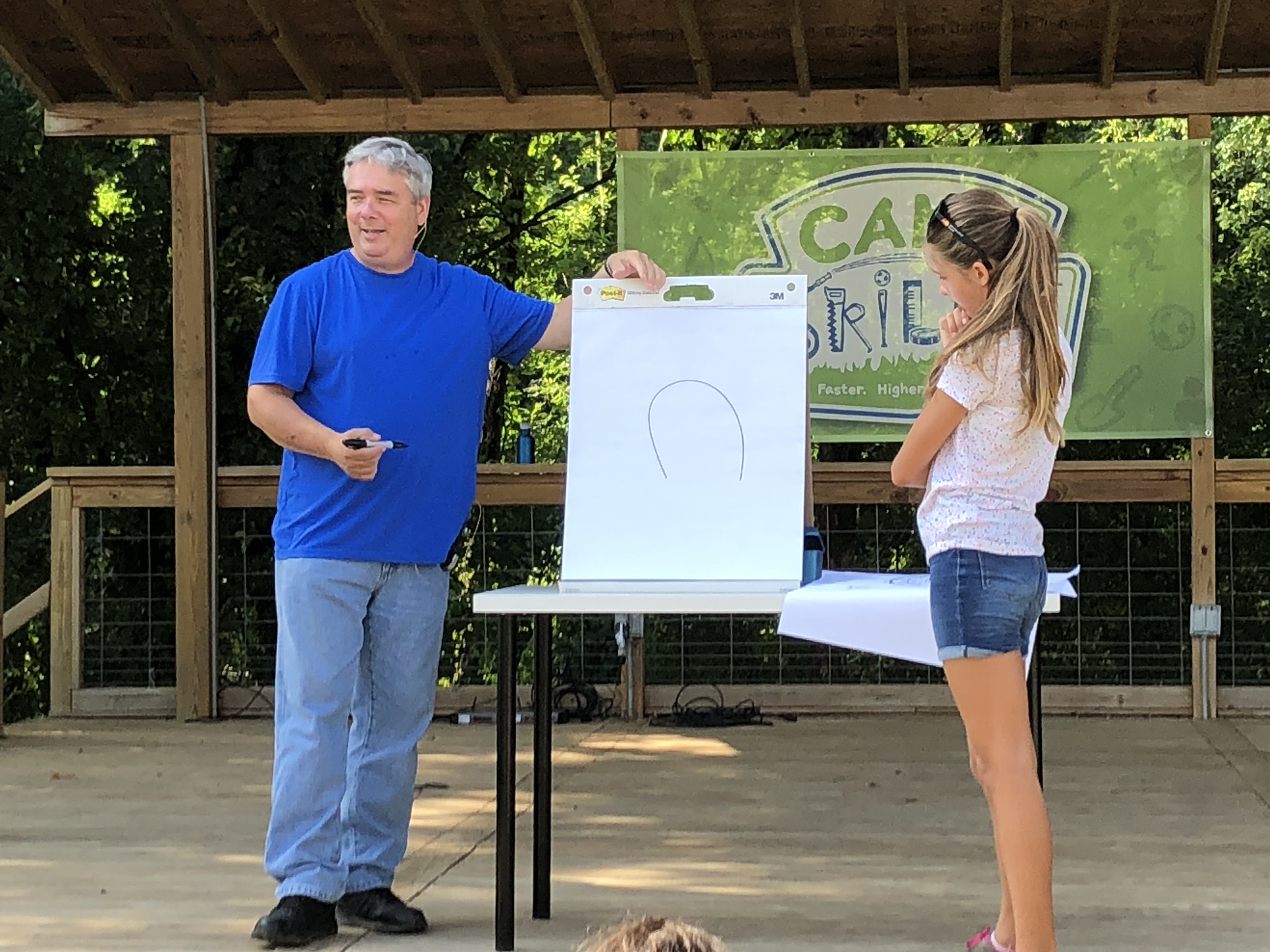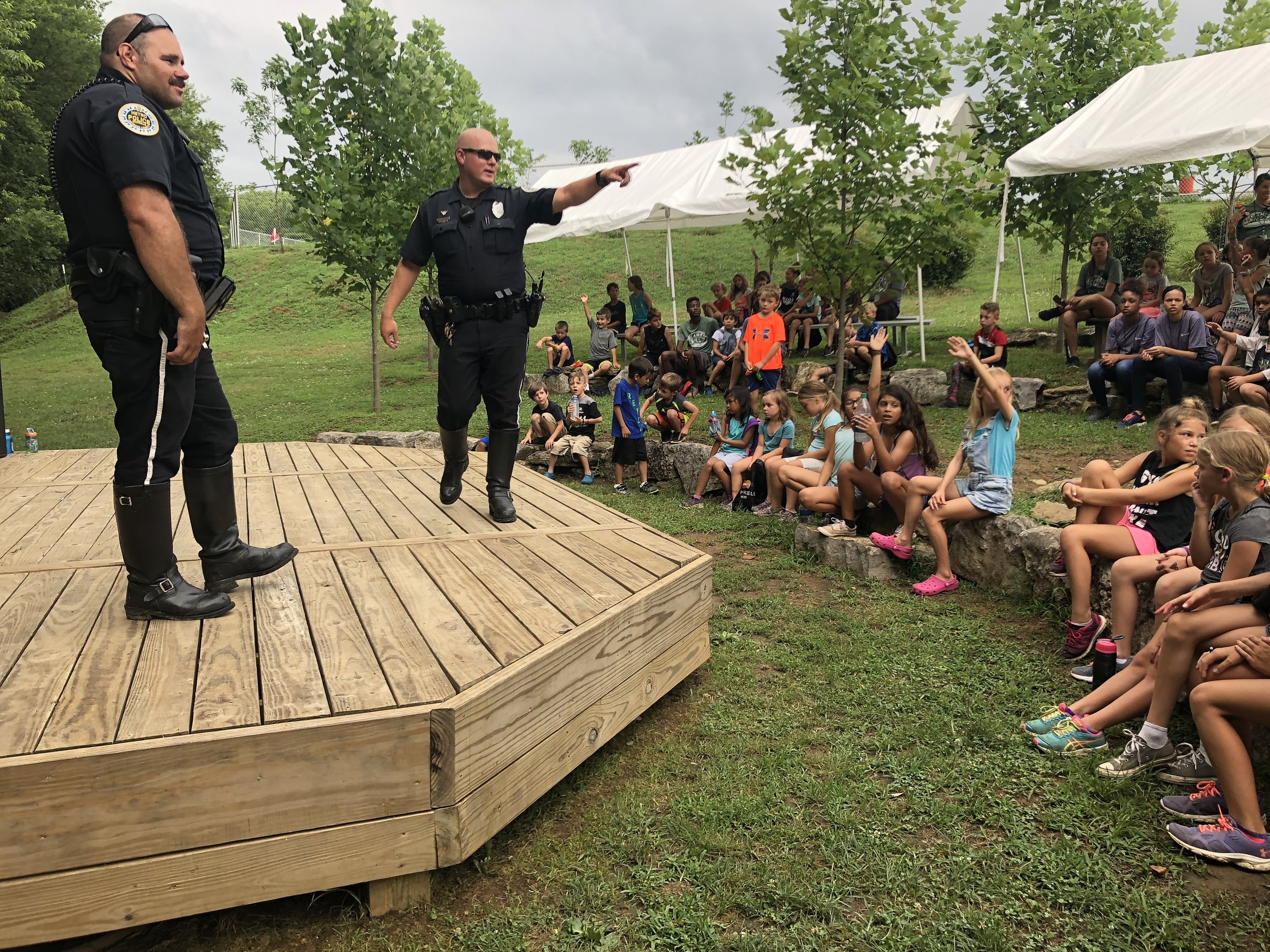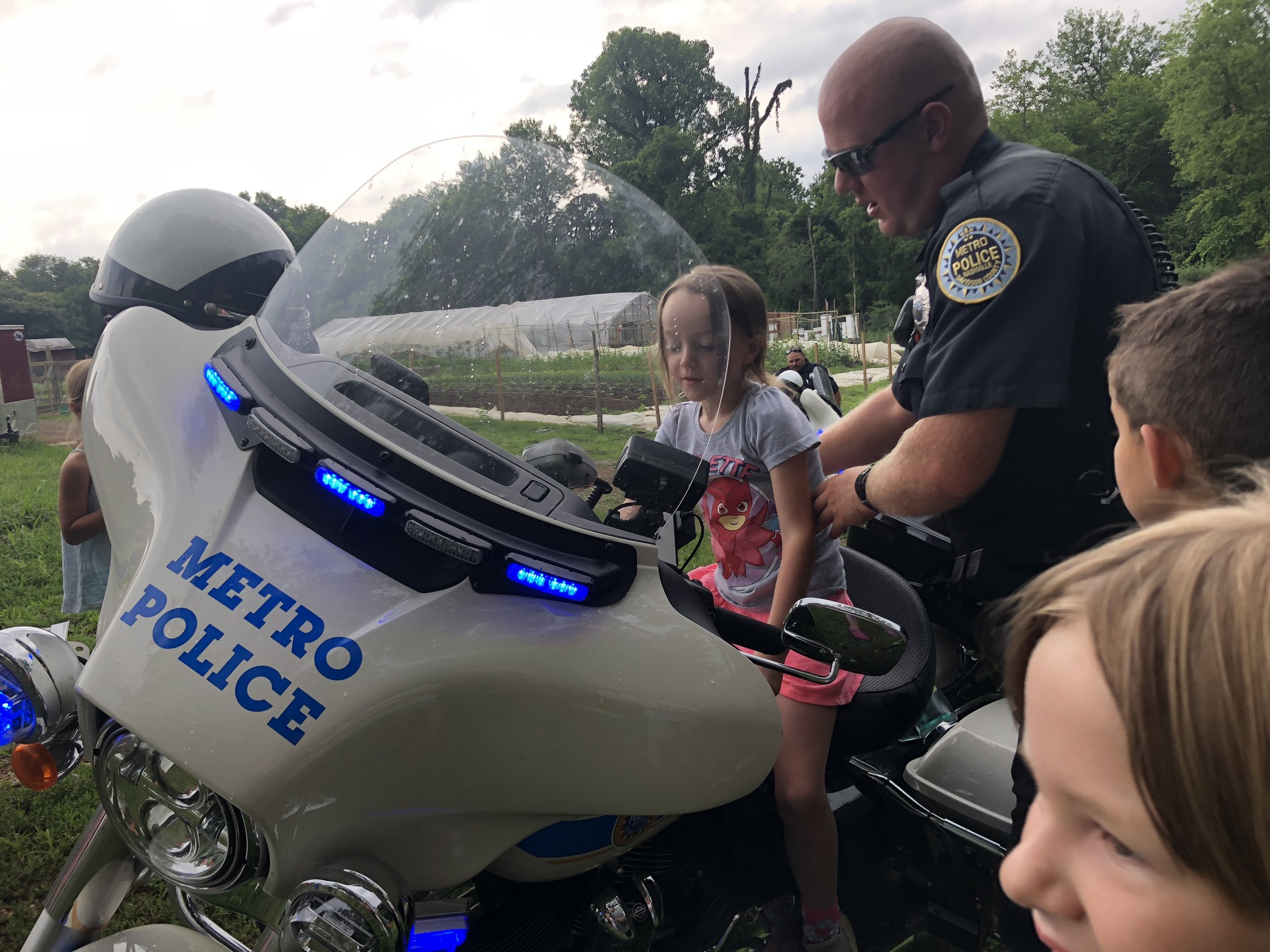 Campers also had the opportunity to enjoy and learn from special guests such as professional percussionist Billy Ramirez, cartoonist Tim Olliphant, Dance Instructor Trinity Thomas, retired MLB player Ryan Roberts, and law enforcement officers. When percussionist Billy Ramirez came out, he invited the kids onto the stage to try their hand on the djembe. Kids learned different styles, techniques, and patterns of drumming. He also spoke on the value of positivity which included an encouragement that developing skills takes time and remaining positive is an absolutely necessary thing to have in one's attitude.The police officers came out to Camp Skillz to encourage kids to make good choices and form healthy habits in school and with their friends. They allowed the kids to ask them any questions they had about police officers and told stories about saving lives. They even allowed the campers to sit on their police bikes and turn on sirens - a highlight for all of the campers!
Camp was successful this summer because it was safe, gave kids new experiences, fostered friendships, and its staff were committed to providing kids a fantastic summer. The combination of those things made for what I can say was our biggest and best summer yet at Camp Skillz. As director, I am looking forward to capitalizing on what we learned this year, and yet again, improving our service to youth next summer!