Summer camps aren't easy to pull off. When campers are returning week after week throughout the summer, the activities each week have to keep campers on their toes; the lessons taught have to challenge the kids in new ways. And to add, those kids range from 6 to 12 years old and need challenged in different ways.
To facilitate a quality camp requires a great deal of thought, planning, and complete buy-in from those operating it on the day-to-day. Each week, 80 kids showed up for Camp Skillz. Each week, those kids were met with energetic, skilled, loving, and creative counselors and activity facilitators ready to give them the best experience possible.
Camp director, Craig Duffy, systematized the priorities of the camp under three different categories - Heart, Hands, Health.
A primary focus of Camp Skillz, and one particularly appreciated by parents, is health. Craig, alongside his team of facilitators and counselors, worked to ensure a healthy experience for all campers. From the nutritional staff providing healthy breakfasts and lunches for campers to enjoy each day, to training staff in first aid and injury prevention, to creating ratios that would allow every camper to be highly supervised, campers were able to experience personal care that allowed them to feel safe and free to step out of their comfort zones to try new things. With this basic infrastructure in place, counselors and facilitators were able to focus on their work.
It was the job of the camp counselors each week to concentrate on the hearts of their campers. Responsible for an average of 10 campers, counselors guided the campers through the experiences of the day. Each morning, during transitions and at the end of the day, they met with their groups, asked them what challenged them, discussed the week's values, helped them through work through frustrations or disagreements, celebrated their accomplishments, and highlighted improvements.
With each week, counselors focused on assigned values based in Scripture and helped campers to think about applying those Scriptures in their own moment, in their activities, and all the way down to how they supported one another throughout the day.
While counselors focused on helping campers navigate values to be learned, facilitators focused on the hands. The activities introduced campers to new skills, skills that would reinforce the character values being taught. In this way, counselors and facilitators worked in tandem.
Week One: Hang Tough
Week 1 themed "Hang Tough" consisted of navigating ropes courses and BMX bike trails, sawing tree trunks and creating the ultimate Shish Kabobs. Campers learned the importance of communication and teamwork and they were also encouraged to consider the value of endurance when activities proved difficult to accomplish.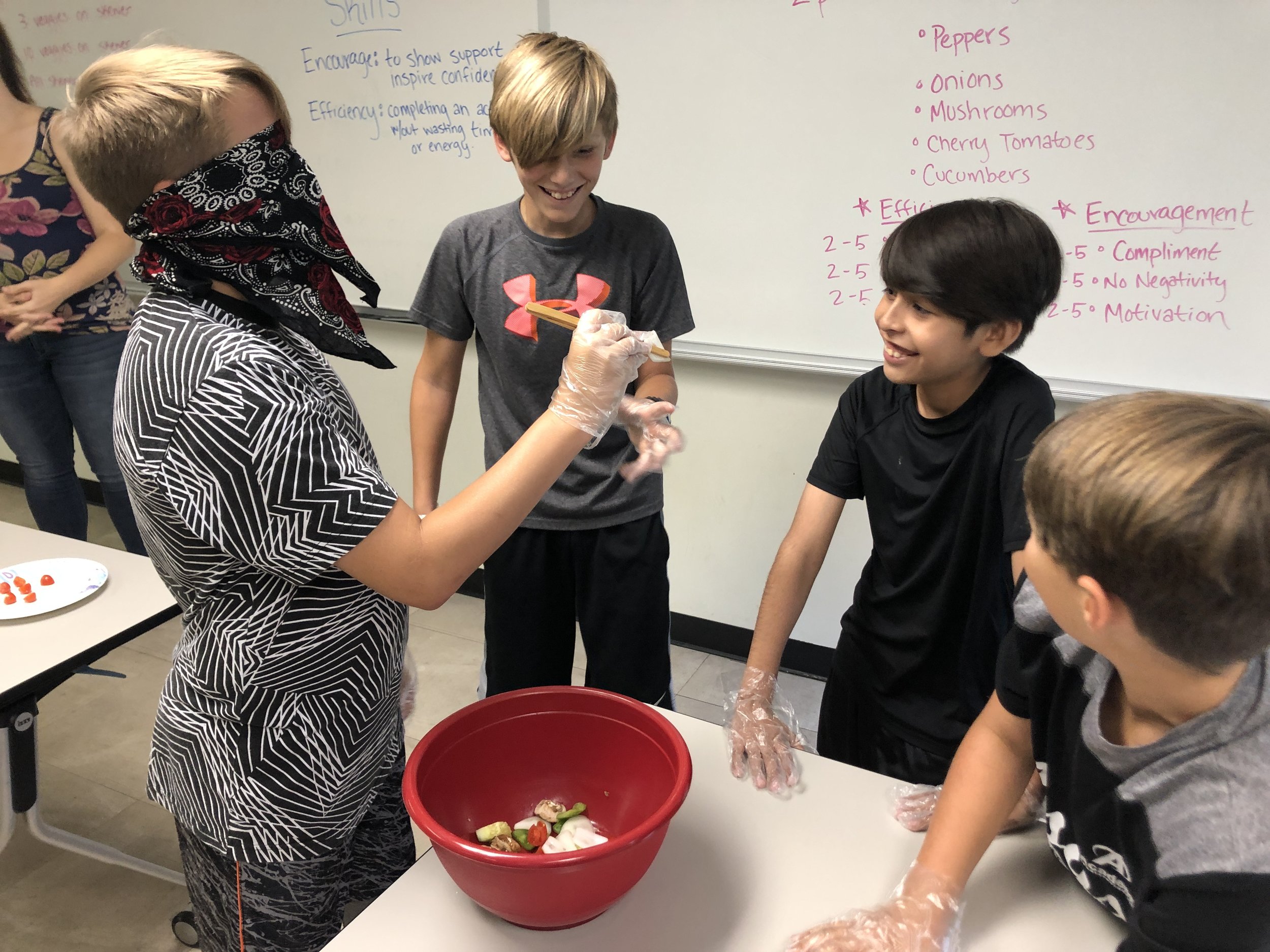 Week Two: Funkdafied
During week 2's "Funkdafied" theme campers were exposed to different music and dance skills and the universal appreciation for music. Campers enjoyed dances from local dance teams, performances from professional hip hop lyricists, learned hip hop dances, built their very own instruments and were encouraged to let a joyful noise emerge not just from their mouth or instrument, but also from their heart.
Week 3: Sensei's Dojo
Week 3 brought campers into "Sensei's Dojo" where they trained in the discipline of self-control through martial arts activities and unconventional art like graffiti. They learned of the power of gentleness and self-control and that mastering one's environment requires the mastering of self.
Week Four: Campfire Cook'n
Students were introduced to culinary and mechanical skills in week 4's "Campire Cook'n". Campers headed into the woods where they learned to cook safely over a fire. They got to practice kneading and tossing their own pizza dough, and rolled their own sushi rolls. They built their own wind turbines that generated clean energy as well as practicing building with giant stackable bricks They learned through all these activities that patience is always a key component when learning something new.
Session Five: Survivor Island
Finally, Camp Skillz capped off its fifth and final week with the theme "Survivor Island". Campers experienced the benefit of getting outside and into nature and practicing navigational and survival skills. They were challenged to find certain items in the forest during their nature hike, learned to build a teepee out of materials in the natural environment, learned to forage for plants, shoot a bow and arrow, make their own compasses, and find direction via astronavigation in the planetarium.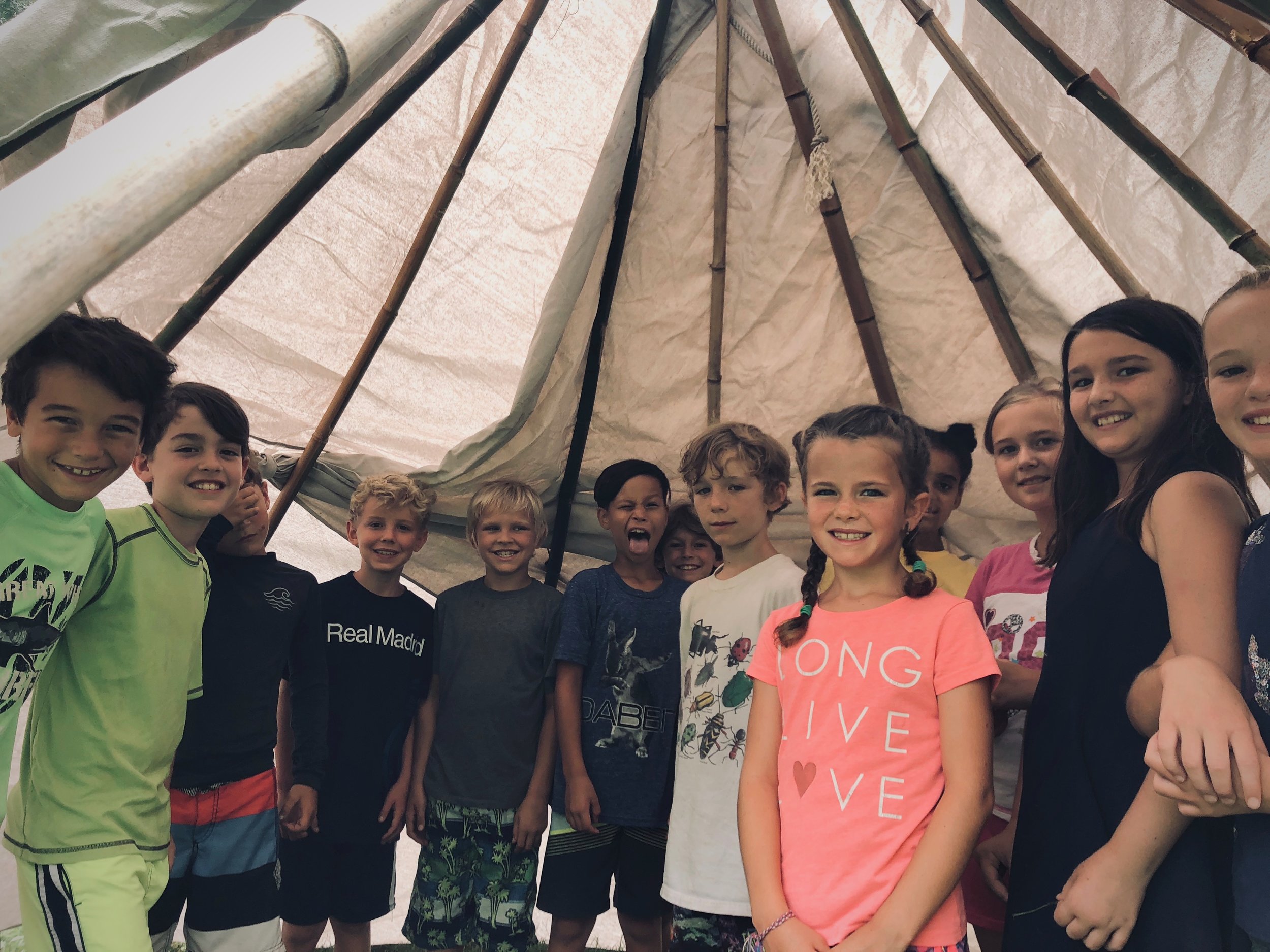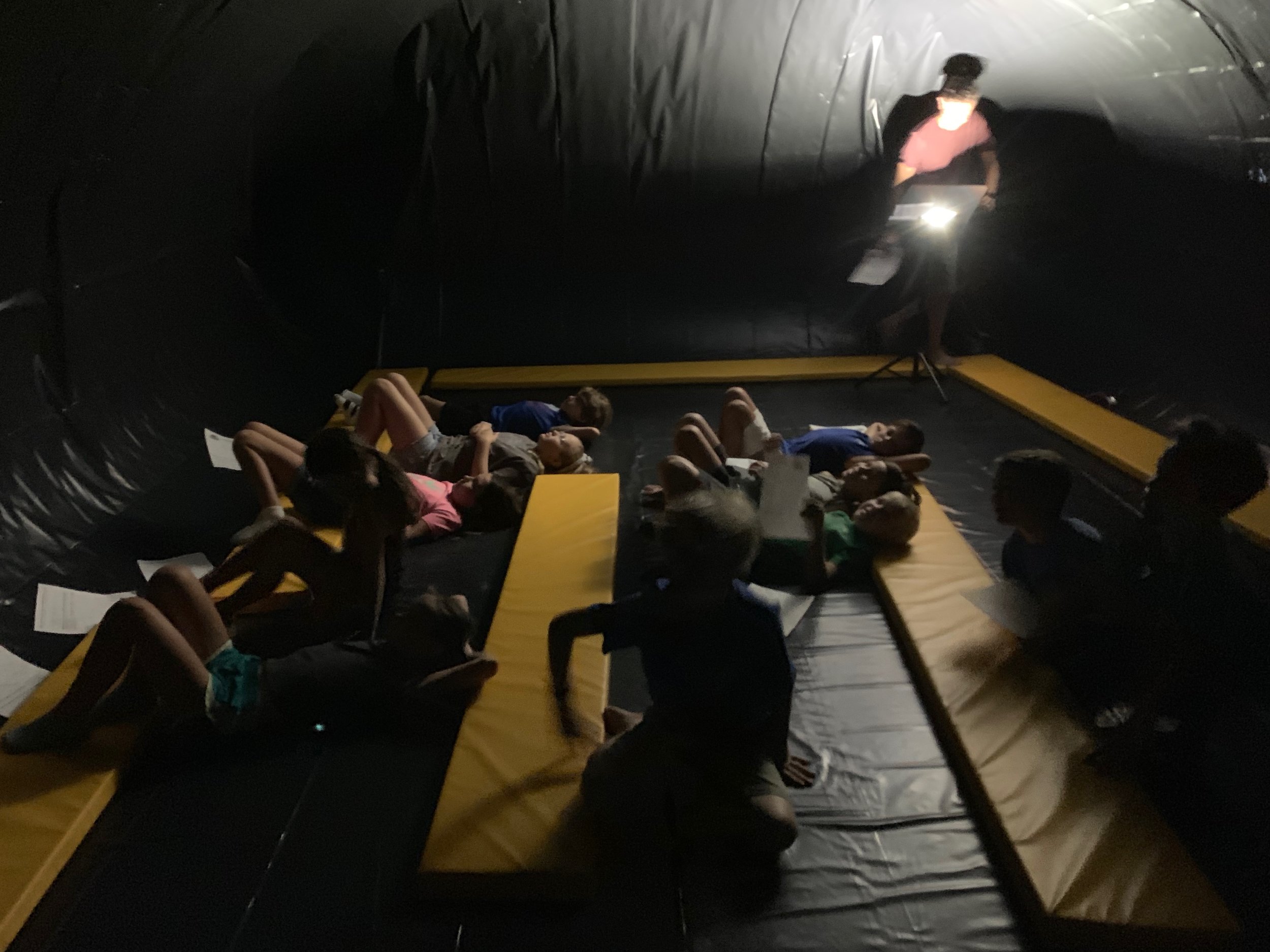 To cap off a great summer, on the last day of Camp Skillz any camper who attended all summer was invited back for an epic water day finale. Afterward, during lunch, campers and staff were able to share memorable moments from what was a memorable summer.
Perhaps the sentiment of the summer can be felt with a camper's response when asked what they would like to say to Camp Skillz' staff about their experience so that they can better serve campers next year:
"The day before the last day of camp, everyone should bring all their stuff and have a big camp sleepover and then go into the water day altogether!" That seems to be about the only thing you could add.