Last week SLAM served at several @nashvillemdha facilities around Nashville. One staff member told us, "Our elderly are praising SLAM with raving reviews of the love shown to them during their time spent, by listening to them and cleaning their apartments. Your presence and love for what you do, to serve so many, put smiles on so many of our residents' faces. Residents are communicating to other residents,  how they missed out on young people serving the Lord through love and kindness. I can never put into words, how much we appreciate SLAM for allowing this amazing crew to come and bless so many, that have no family, friends, or anyone to support and listen to them. From the bottom of our hearts, we thank SLAM, for having the heart and mindset of followers of Jesus Christ." We are so proud of our @slam_missions students for living out God's mission. #studentministry #elderlycare #missions #studentslivingamission #godintl #damission #nashville
We are rejoicing so much over this photo. 🙌🏾 These five women have been released from the Tacloban City Jail, after waiting for a trial and verdict for 2-13 years! As always, Rina Miller (center) is one of their first stops upon release. 😭 Her consistent care for the women in the jail has touched so many lives, some of them continue to come to Tahanan for a weekly Bible study with her. Praise God who sets the captives free! #godintl #godsoutheastasia #remembertheprisoners #philippines
It's Campfire Cookin' time at @campskillz ! We've got professional chefs teaching kids culinary skills while counselors help them explore engineering concepts. Both focuses teach kids the importance of patience. As you can see, the end result is worth it! 😋👩🏽‍🍳 #godintl #fordakidz #campskillz #nashville
This month, Rebekah Davis taught a seminar on the book of Genesis to our India personnel. One participant said "I had never given a thought to a deeper reading of Genesis. It's always been a nice story I learned in Sunday school but I never knew there was SO MUCH to be learned from it. I'm so thankful for this bible teaching." #biblicalliteracy #godintl #genesis #godindia
During this SLAM Nashville week, we've got several second generation SLAM kids in attendance! Huddled prayers marked our property tonight as moms and dads commissioned their kids for a week of service just like they experienced as teenagers. Testimonies were everywhere regarding the reverberating impact @slam_missions has had on their lives, even decades later! We are believing the Lord will meet them in a very powerful week—pray with us! 🙏🏽 #slammissions #studentslivingamission #generations #godintl #NSHVLLweek #damission
The combination of one's ability and another's need equals the opportunity for generosity! Last week, Compass Church offered swim lessons to kids who otherwise would have no access to them in one of the communities where we work, with lifeguard and Institute student Tiffany Potts supervising. Thank you! #godintl #slammissions #damission #nashville #fordakidz #loveyourneighbor
Making sure women get the chance to learn God's Word is no small feat. Yet around the world, we've witnessed a bunch of creative solutions and several generous people spend time with kids so that their mothers can learn. That's what Andrew Greer did today at @tahanancommunitycenter in the Philippines, and as you can see, he fits right in! #godintl #godsoutheastasia #womensempowerment #biblicalliteracy #fordakidz
Our friends in East Africa are facing one of the driest rainy seasons in 35 years. Thanks to generous donors, these three families now have water catchment tanks to catch as much as they can when it comes. Still, prayers are needed for rain. Please join with us. 🙏🏾 #godintl #kenya #eastafrica #prayer #watercatchment
"Growing up I never saw many women teaching the Bible. As I prepare for each Bible study, I find myself so thankful to have been empowered. I feel privileged to get to connect realities youth see to the Word of God, helping them filter their world through the Word. I can see how the Bible unifies the team and equips them to serve with joy and kindness." —Lavinia Becker Facilitator and Translator Extraordinaire for @slam_missions #DaMission2019 #godintl #godlatinamerica #missions
We're about halfway through our #WorkWell program and our teen employees are doing great! They're gaining skills, making friends and learning how to receive feedback, remain positive and get better! We're happy to help them develop their work ethic while still making it fun. 😎 "A child who gathers in summer is prudent, but a child who sleeps in harvest brings shame." ‭‭Proverbs‬ ‭10:5‬ #workwellTN #godintl #agriculture #landscaping #youthdevelopment #recreation
Yesterday was for introductions, today was for fellowship and service! We assisted Antonio and our interns in projects around campus as well as facilitated a nutrition seminar and started teaching music basics to our interns! Praise God for our family growing bigger. More updates to come!
Our team has the honor of facilitating a trip for our Friends and Family this week! Friends, parents, supporters--here, in El Salvador--with us! Yesterday we had a team prep day in Nashville and went over our organization's history in Latin America, cultural tips, had a Bible study and Spanish lesson, then ended with a meal together. Today--we arrived in El Sal!! We're enjoying conversations at a Salvadoran restaurant and, in true family style, sharing off of one plate of yummy tipicos! #elsalvador #ElSalFriendsandFamily
"By this everyone will know that you are my disciples, if you have love for one another." John‬ ‭13:35‬ ‭ ... This past week our team has facilitated a time of service for a group from Indiana @mcgrawsville.youth . One of the leaders was testifying this morning about how much she has been surprised by our team leadership. She expected just to meet a team but she sees how we operate like a family and she really loves that. ... We ARE family! Brothers and sister in Christ serving our neighbors with one another!
What's the most important way to prepare for a @slam_missions trip? PRAYER. Join us in praying for @mcgrawsville.youth and the LA team facilitators for their upcoming trip! #elsalvadormissions #prayer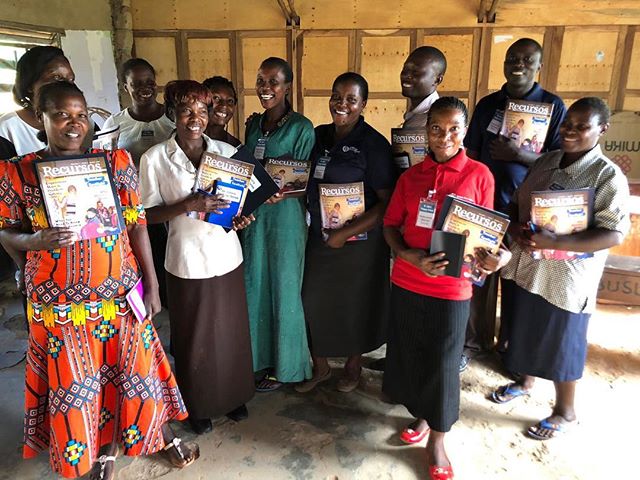 Here are the proud recipients of the newest edition of "Recursos, A Publication for Educators" written and published by educators from @god_intl and distributed around the world! Derek Bargatze taught this group with a seminar on the importance of brain breaks. They loved it. Thank you Lord for helping us empower teachers to better invest into kids! #godintl #godeastafrica #empowerment #uganda #teachers
New photo story from East Africa Cooperative Lawrence Ssemakula is up on the @god_intl blog. Link in bio! - Last weekend, teachers at St. John's Primary School organized a Sports Day for all students and their parents. This initiative was spearheaded by G.O.D. Int'l Cooperative, Josephine Ssemakula. In Uganda, a Sports Day is an event for parents to come and see their children perform various talents. It also serves as a time for teachers to interact with parents and update them on how their children are doing in school. - The chief guest from the Wakiso District education office thanked G.O.D Int'l so much for the exceptional love that they have shown the children for the last almost five years now by helping to meet the needs of children and even more recently the Lunch Program and helping to transform the school and elevating its status in the area. - #education #uganda #primaryschool #sportsday #youthempowerment #presentyourgifts #recreation
There is still time to #presentyourgifts for #givingtuesday. · · · We're inviting you to be a part of the history God is writing. We can implement the same wisdom as the wise men—presenting gifts that can change the lives of families in need. Learn more in this excerpt of a Bible teaching by Gregg Garner, our Founder and CEO. Catch the full video on our website! #godintl #givingtuesday #presentyourgifts #Repost @god_intl with @repostsaveapp
Ronah, Abdullah and Ivan help with our student lunch program every week. We're so thankful for their participation and had a great night reflecting on the Lord's goodness after preparing for today's meal. Please join us in prayer for other community members to join in on the blessing of feeding kids! "For I was hungry, and you gave me something to eat." Matt. 25:35.🥣 - - - #godeastafrica #fordakidz
Left and right are both on the blog, reflecting on their recent mission in Uganda. Grace Aaseby and Nyago John both bring powerful stories about what the Lord is doing in and through people like Peter Kimbugwe, Dean of Students at the Institute for G.O.D. EA (center). (Link in profile.) 👩🏾‍💻 - - - #godintl #godeastafrica #mission #instituteforgodea
Today Grace Aaseby taught our cooperatives and students about utilizing nutrition to maintain a good immune system! On this topic, there's always more to learn. 🙋🏾‍♀️ - - - #godeastafrica #health #nutrition #empowerment #godintl
How about an evening Bible Study about prayer? Response after: "We have learned new things today, you need to give this to us everyday you are with us." Thank you Lord. We want to know you! 🙏🏿 - - - #godeastafrica #godintl #team #prayer #biblestudy #uganda
Please join us in prayer for Grace, Cameron and John, our team leaders, as they minister in Uganda this week. We send them forward representing all of us, who care deeply for the health and holiness of our team in EA! 🙏🏿 - - - #godintl #godeastafrica #mission #prayer #teammissions
From Peter Kimbugwe, on our wonderful summer interns: "I am so grateful for how the Lord used us all to serve as a team in different ways, but united and committed to see God's kingdom come into our ministry and in the neighborhood as well. Our time together was a real blessing to our community, our neighbors at St. John's primary school, and to the entire village. It's a time worth remembering, and we are keeping these youth in our prayers that the spirit continues to convict them in the truth they heard about God and his wonderful plans towards humanity." We love you interns! Thank you for serving with us. 👏🏽 - - - #godeastafrica #godintl #godsummer2018 #godsummerinternship2018 #uganda #summerinternship #missions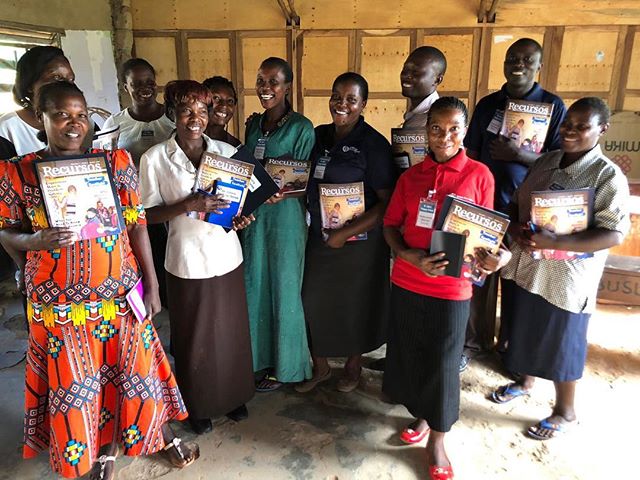 "Friday nights" is a time of worship, Word, fellowship and fun. We have few committed people who love to come and spend their time with us. If you want to have a meaningful evening, do come and join us! #fridaynights #fun #fellowship #word #worship
Are you an educator in the Delhi area? G.O.D. India recently printed an all-Hindi educator's resource magazine, with articles to help teachers manage classrooms and teach students in an engaging way! DM us to learn more and request your own copy of this valuable resource. #education #teachers #delhi #india #godintl #godindia
🎉Happy Birthday @grantdailey!! 🎉 Thanks for serving in India this summer. 🙌🏽🎂🙌🏽
This past weekend, we held a conference at our headquarters in Delhi that was inspired by scripture to discuss the good direction that God's word gives us to live. We studied together, shared meals, sang, and engaged in ice breakers to further develop relationships both with God and his people. #godindia #ngo #delhi #socialworker #community #development
Healthy relationships begin one friendship, one relationship at a time. Pictured here is India team member @deb_nava (far right) alongside Sneha Purti and Rose Oungh after a time of sharing and praying for each other's marriages. All three of these women, together with many more stateside, are committed to addressing maternal health issues that plague the capital region. Deb led times of Bible study that highlight Jesus' concern for women's health and place in society. #womenempowerment #healthcare #godintl #ngo #maternal #maternalhealth #delhi
What a blessing this young lady at the front of the room is! 🙌🏼 Irish Dagami serves full-time at our headquarters in Palo, Leyte, coordinating events and programs for youth. And these days when she's not at Tahanan, you will find her just down the road teaching at the local elementary school... all with the biggest smile and the fullest joy in the Lord. So thankful for you, @ateayrish! 👏🏼 #philippines #elementaryteacher #youthdevelopment #godintlsea
What do a mothers' bible study group and a wedding band have in common?! 🤔 This past week, we got to demonstrate the interdependence that exists among our programs at Tahanan. Our wedding band, FORBIDA, had a paid gig and with the funds they raised, they were able to purchase bibles in the Waray language for our mothers' bible study that meets bi-monthly. The women had expressed a desire to read the Word in their native language and our band was able to meet that need! 🙌🏼 #philippines #taclobancity #weddingband #mothersbiblestudy
Our food production intern, Jairus Tumamak, performs his responsibilities with joy and enthusiasm each day! 🌱☀️🐟 Whether he is in the Tahanan garden or fishing in the ocean behind the house, Jairus serves with a smile. Each of our interns work about 15 hours a week at Tahanan, are mentored by one of our regional team members, and receive a weekly biblical education course as well. We're thankful for their service and love for God's Word! 🙌🏼 #godintlsea #youthdevelopment #foodproduction #philippines @jairusty
Our bible class for our ministry interns is underway at Tahanan! 🙌🏼 This group comes together each week to hear a lecture from the bible teachers on our regional team. The class is complete with homework, grading and teacher feedback. We're pumped for these bible students! 👏🏼 #biblicalstudies #philippines #youthdevelopment #palo #tahanan @tahanancommunitycenter
This week we have been working with Palo's home for young girls, and blessed to meet the wonderful women pictured here who operate the center. Over 50 girls live at the facility receiving care, education and therapy in response to trauma they have experienced in their lives. Our immersion team and Tahanan personnel have facilitated exercise, dance, conflict resolution lessons and social/emotional education for the girls this week. It has been such a special time! 💜 #palo #homeforgirls #philippines
Students Living A Mission
Best. Week. Ever. Thank you so much @cmgvsu for serving alongside us this week all over Nashville! God was so near as we served the least of these together! We love you!
7 weeks. 3 countries. 1 life-changing experience. Don't miss this opportunity to serve the poor, develop invaluable friendships, and be transformed by God's Word! Tag your friends who should go! Internship 2018 info & sign-up in bio.
"I have never felt so confident that I am where the Lord wants me to be, in a place where I am learning his word and how to live it out in truth for others. His strength is made perfect in my weakness." - Josie Putnam #slaminternship17 #missions #missiontrip #nashville #biblestudy #worship
#tbt to last spring break serving with @cmgvsu! We can't wait to have you guys back with us next month! #springbreakservicetrip #missions #college #collegeministry #campusministry #studentslivingamission
"What is something the Lord is teaching you where you know you'll never be the same?" "Something? More like everything He is teaching me. He is teaching me to trust him, to live in the moment, and to hear His word and apply it to my life. Luke 2 tells us that Jesus was a good student; listening, asking questions, and answering with understanding. I need to understand what He is saying first and when obstacles approach me in life, His words will be flowing through my mind, guiding me to make the decision based on the path that He has set before me." - Shay Lucas, Summer Intern '17 #slaminternship17 #missions #missiontrip #elsalvador #biblestudy
Congratulations to the middle school Phoenix soccer team on an UNDEFEATED season & becoming the tournament CHAMPIONS last night! We are so proud of the hard work, teamwork, and skill this team learned this year! Special congrats to Justice as the tournament MVP, and Eved, Kail and Justice for being named part of the All Tournament Team 👉🏼👏🏼 Go Phoenix! Rise Up! ⚽️🦅🏆 #academyforgod #phoenixsports #mtacconferencechamps
Last Friday will be a lasting memory for our students, parents, and staff at the Academy. Students took the stage for an evening of incredible performances ranging from song and dance to drama and humor! There were also STEM and elements of design exhibits where students shared projects from their classes. The joy of the Lord radiated in their excitement to showcase what they've learned. We're so proud of each student and the courage they displayed at our student performance night! 👏🏼👏🏼👏🏼 #studentperformance #academyforgod #stemprojects
We had a blast with our kindergarteners at Honeysuckle Farms this morning! We mined for gemstones, took a tractor ride and explored the farm and animals on a beautiful day! 🌤 Thanks for having us, @_honeysucklefarms_ ! #academyforgod #honeysucklefarms #schoolfieldtrip
Congratulations to our middle school Phoenix soccer team on an UNDEFEATED regular season! 🎉 We're so proud of this team for their performance, sportsmanship, and hard work! 👏🏼 Go Phoenix! 🦅⚽️ #academyforgod #phoenixsports #middleschoolsoccer
We're participating in #TheBigPayback this year to support @god_intl! 👏🏼 As a program of G.O.D. Int'l, the Academy is a K-12 education institution that provides integrative and innovative education. We're so proud of our school and the students who are with us each day! @godintl_ea @godintl_la @godintl_sea your turn! . Would you join us in participating in this year's #TheBigPayback ? The Big Payback is a 24-hour event organized by the Community Foundation of Middle TN with the goal of "paying back" those nonprofits who make a difference in our community. We highly recommend G.O.D. Int'l. They do wonderful work in education, advocacy and empowerment benefitting the marginalized in middle Tennessee and around the world! . Ways you can help: 1. Make a #MyPaybackPic on instagram, writing out why you support a nonprofit (our vote is G.O.D.). Tag it #MyPaybackPic 2. Consider giving towards G.O.D. through the Big Payback portal on May 2. You can even preschedule your donation beginning on April 25th. Click the link in our profile to participate!
Field trips are a way for students to connect their course content with a hands-on experience in a new environment. This semester we have visited beautiful gardens, a water plant, libraries, museums, and historical landmarks! 🌷📚💦 Thank you to our parent (and grandparent!) chaperones who also make field trip days special. 🙌🏼 Thanks for hosting us @nowatnpl @cheekwood @fristartmuseum @bellemeadeplantation!! #academyforgod #schoolfieldtrip
We're so proud of these guys! Bri, Chelsie, Ethan and Kennedy were peer leaders with @opportunitynownash facilitating summer jobs for two dozen Nashville youth! Focusing on youth development, recreation, landscaping and food production, they exemplified great leadership and growth as managers in the workplace. Awesome job! #opportunityNOW #nashville #youthempowerment #workwellTN #godintl #summerjob
Senior Anna Baskin, a trained doula, is on her immersion trip in the Philippines where she's assisting with prenatal visits, births and postpartum care for women in need, surrounded by some of the best in the field! Our maternal health emphasis trains young women for this worthy vocation, preparing them for service to families in the most vulnerable hours of life. #instituteforgod #immersiontrip #philippines #maternalhealth
After ministering to kids in Uganda during her immersion, Emily Marotta testified: "when parents make decisions to follow Jesus, it has a direct impact on the kids wanting to do the same." We are so thankful for Emily's service in reminding these kids of their role in a powerful story God is writing with their families. #instituteforgod #fordakidz #godeastafrica #immersiontrip
When in East Africa in one of the driest rainy seasons in several decades, objectives become very clear. Jesse Grooms, Institute student on Immersion I, assists in the construction of a water catchment tank alongside master builders. This tank allows for rain to be directed to a 1-acre food production plot, which Jesse also worked in. #instituteforgod #godintl #godeastafrica #watercatchment #eastafrica #immersion
Chelsie Waldron (Center) is working with @god_intl 's WorkWell program this summer facilitating weekly basketball clinics for kids. The program includes her managing the WorkWell high school employees and giving them feedback on their first summer job. It's so fun to see how God uses people's gifts! #instituteforgod #summerjob #godintl #sportsclinic #fordakidz
Institute summers: worshipping in various languages in different parts of the globe. 🙌🏾 International trips are an opportunity to live out what they've learned, and the chance to ask question that fuel their study. What could get better than that? #instituteforgod #damission2019 #missiontrip #missionsschool #elsalvador
Via @god_intl >>> "Camp Skillz kids: You made friends FASTER than we knew you could, reached HIGHER to accomplish goals together, and came out STRONGER on the other my side! We will miss you! Stay cool and we'll see you next year'✌🏼️😎#campskillz #godintl #nashville #summerfun #summercamp #fordakids #oldhickory #antioch
🎉🎉🎉 via @GPRepostApp ======> @cduffy85:Camp Skillz' end of the year celebration was off the chain fun :) love you all :) Special thanks to my counselors. You made camp a wonderful place for these guys. Thanks to all who made it out to volunteer this summer! This Camp doesn't exist without you. Thank you.
This is #campskillz Antioch>>> thanks for a great summer!!! 🎉🎉🎉via @GPRepostApp ======> @breese20:That's a wrap. What a great summer with Camp Skillz. #summercamp #Nashville #nashvillekids #youthdevelopment
>>>>Kids call him "hi-larious", "super really nice", "a great hula hooper and dancer", and a "giver of great prizes". Big shout out to Craig Duffy, #CampSkillz On-Site Coordinator, for a wonderful summer!!! We 💙 you!!! #walkietalkielife #summercamp #nashville #nashvillekids #youthdevelopment
🎉Thanks to our very special guest, Stephen Bargatze, for his >Magic of Stephen< show! The kids loved you!!!#summercamp #nashvillekids #youthdevelopment #nashville
😷There was an outbreak, people! An outbreak of personalized awesomeness!!! 😜Campers enjoyed stenciling and spray painting their name on a shirt! #summercamp #nashville #nashvillekids #youthdevelopment
We have the best people. Campers describe our #CampSkillz Administrator, Rachel Hartnell: "she takes care of us"; "She's gentle, considerate + awesome!"; "We can tell she loves kids!" #thebest #summercamp #nashvillekids #nashville #youthdevelopment
#campskillz highlight>>> a little Uptown Funk stage show brought to you by siblings Jayelyn + Eved Roufs! #campskillzgotstalent #summercamp #nashville #nashvillekids #youthdevelopment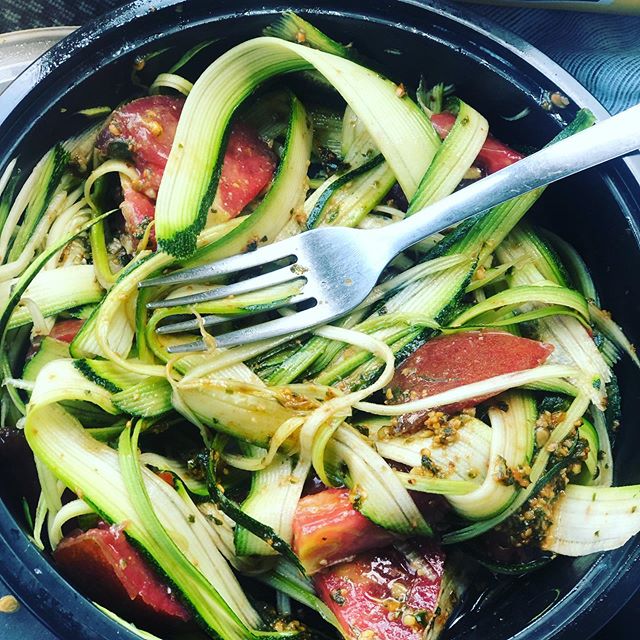 Here's to quick summer lunches from the farm ☀️A zucchini noodle, heirloom tomato salad with basil pesto to take it over the top! Yes please! Come see us this Friday from 4-7pm @hipdfarmersmarket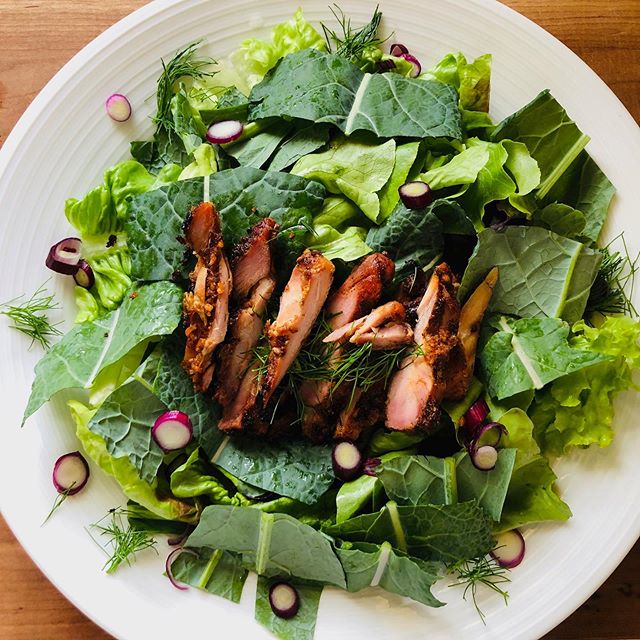 Just a casual farm lunch for @amontgomery84 🤯 Full of our fresh Lacinato Kale, Seasonal Lettuce Mix, Spring Onions and Fennel 👌🏽 How are you getting your nutrients for the day? Check link in bio to hit up our store.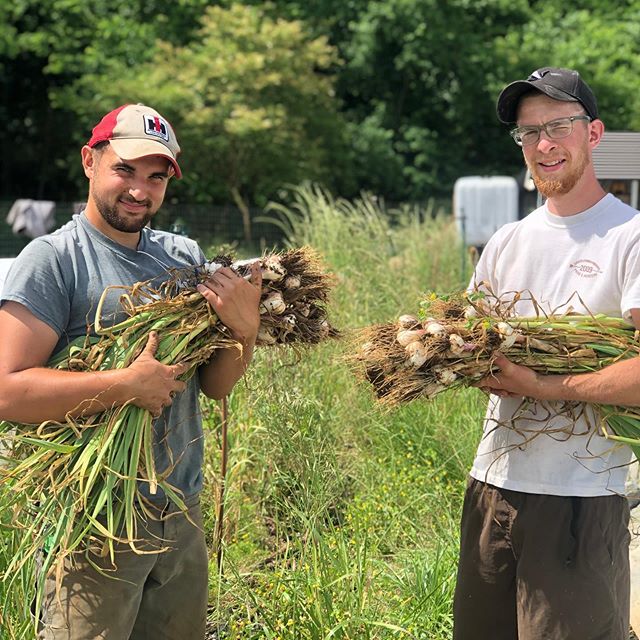 We pulled 75 pounds of Red Inchelium Garlic from the ground this morning and they are getting some TLC from Mike and Jameson. Mike (on the left) is getting married this Sunday and apparently practicing his baby holding pose! 😝 We always save 20-30% of our largest garlic bulbs each year for reseeding in the fall 👌🏽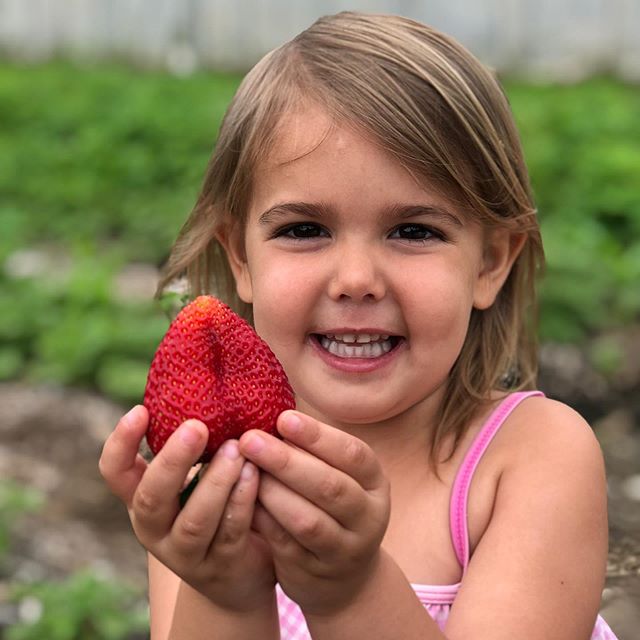 Strawberries are still coming strong! This past fall we planted both June bearing and Ever-bearing berries so we should have some berries throughout the summer 🙌🏽 🎉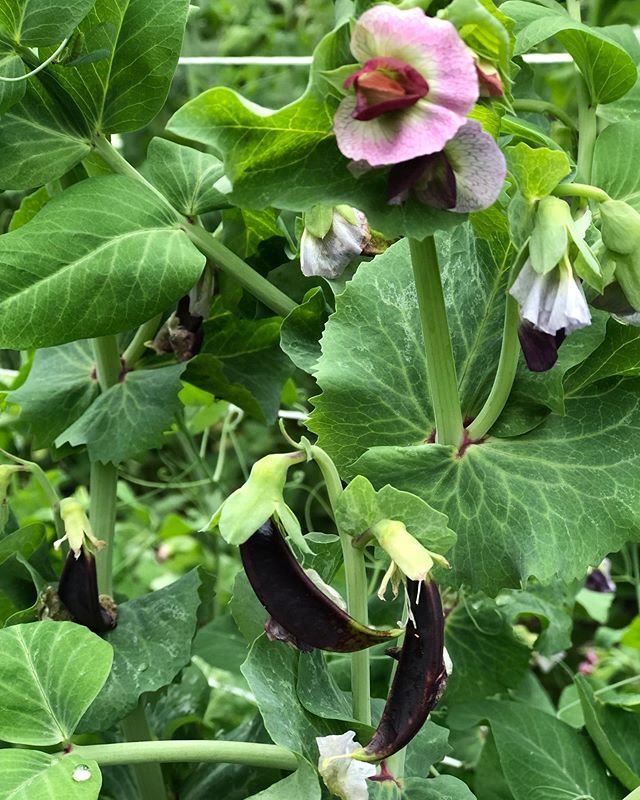 Here they come! @row7seeds Beauregarde Snow Peas are looking beautiful. Can't wait for the taste test.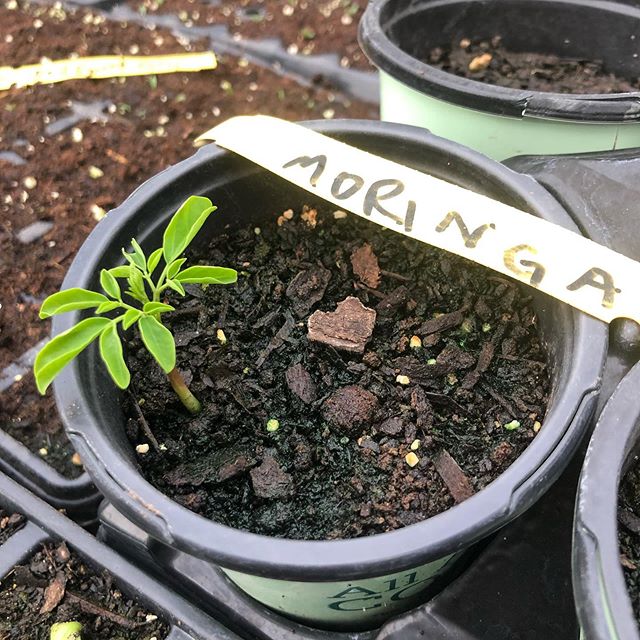 We are starting our Moringa trials out here in our greenhouse so we can better serve our friends around the world. All parts of the plant can be used and have some of the craziest levels of macro and micro nutrients! Here's to learning to be a blessing to others 👊🏽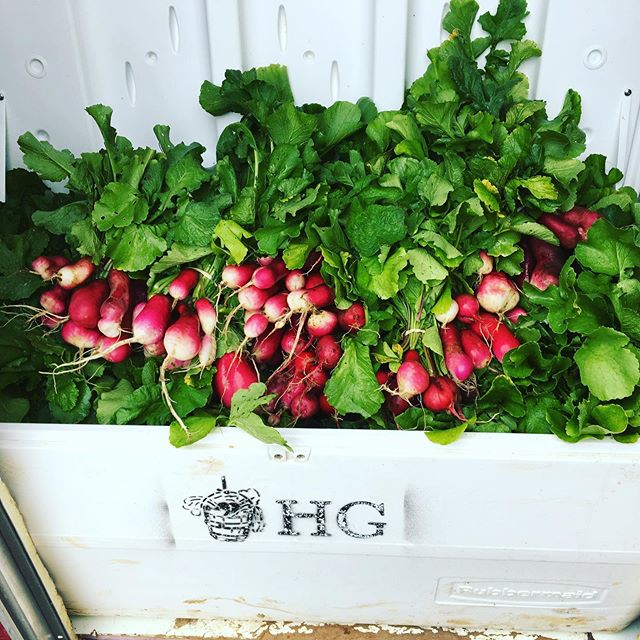 Radishes for days. Come see us tomorrow @hipdfarmersmarket from 4-7pm or at @nyumbaristaohv on Saturday from 11:30am-1pm.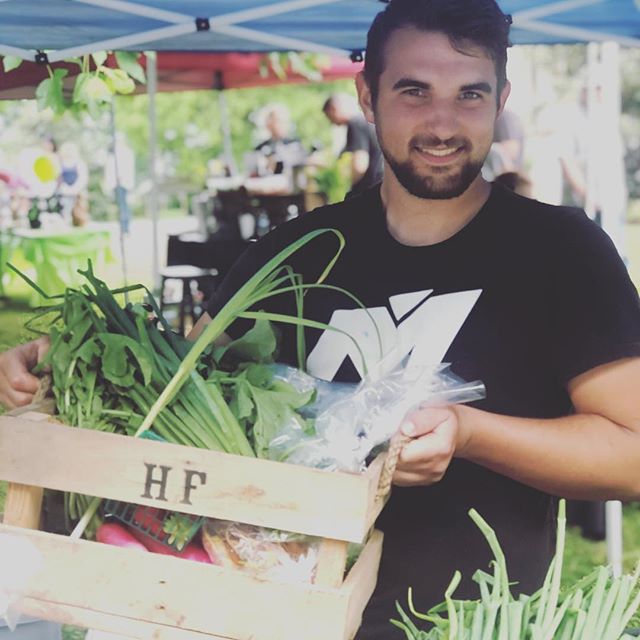 Cheers to a new market season. @hipdfarmersmarket hosted a great first market day and we are excited for what's to come. Come see us next week and get your health on. 👊🏽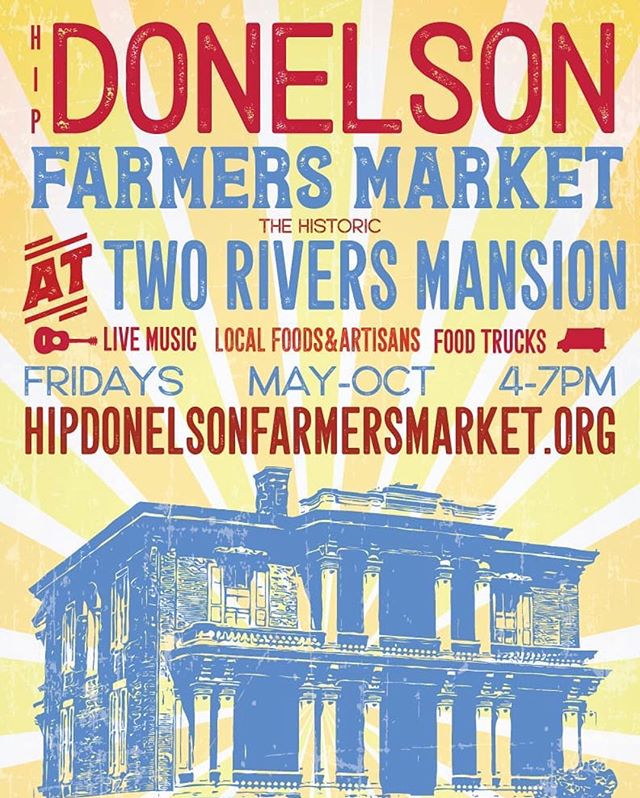 Come out and see us today at the Hip Donelson Farmer's Market! We will be there from 4 to 7 PM with a bunch of fresh, organically grown, spring goodness. Oh, and our friends @peacefieldky will be there too with the best meat you've ever had. 3130 McGavock Pike Nashville, TN. @hipdfarmersmarket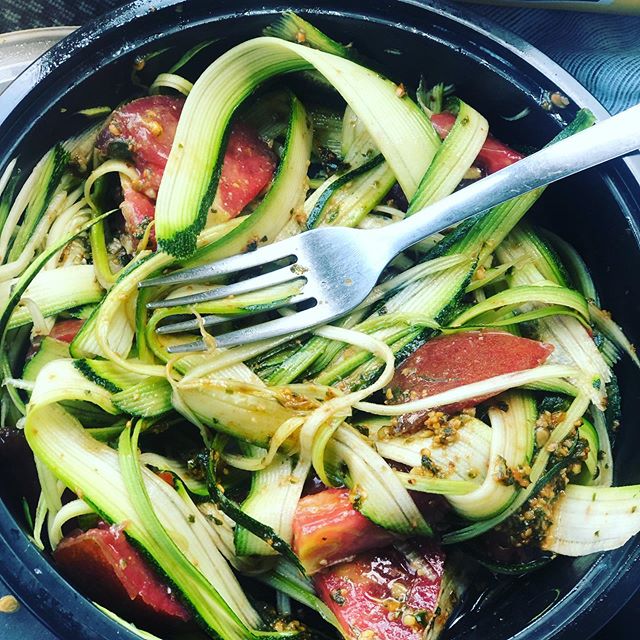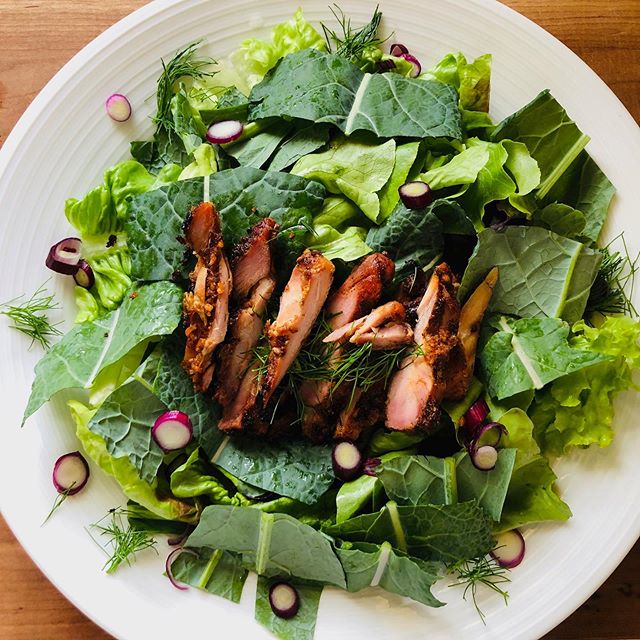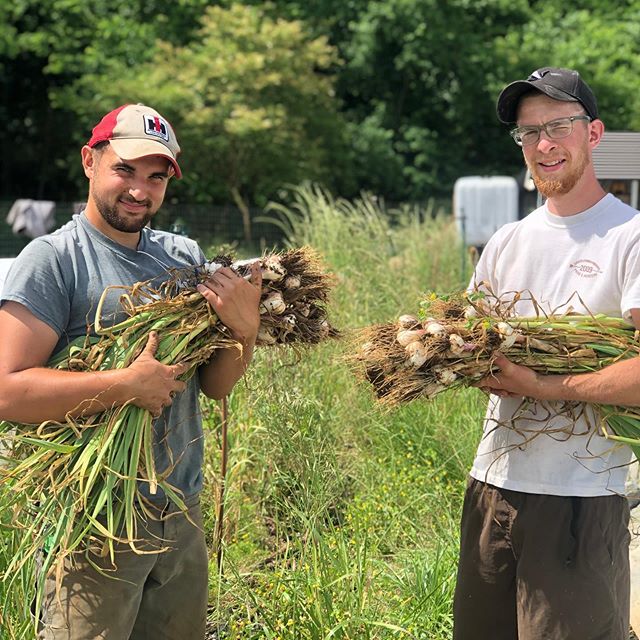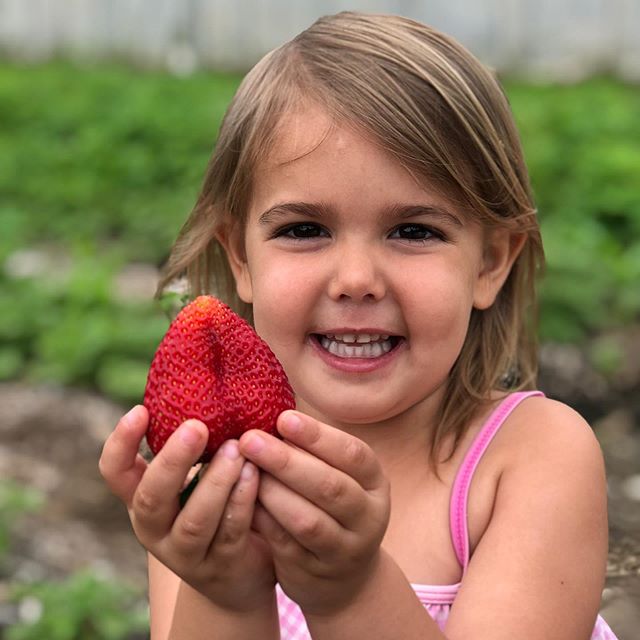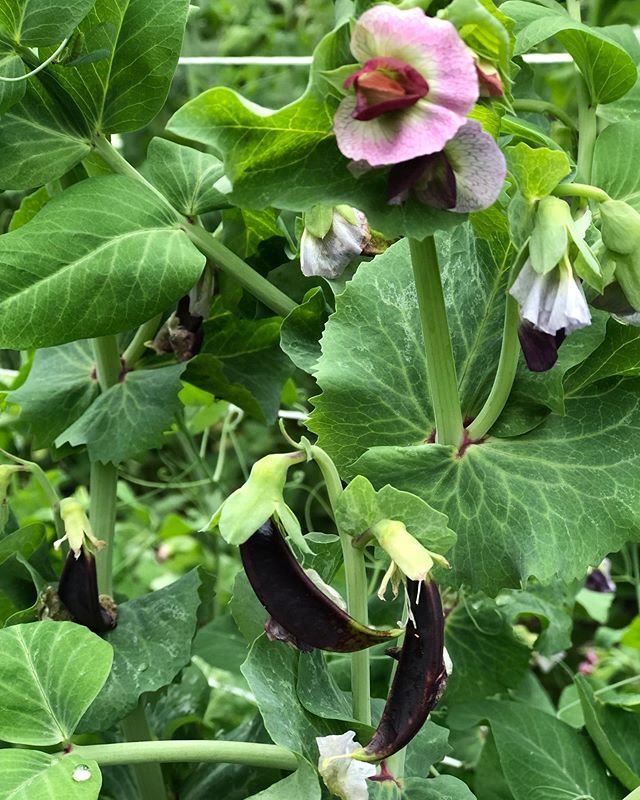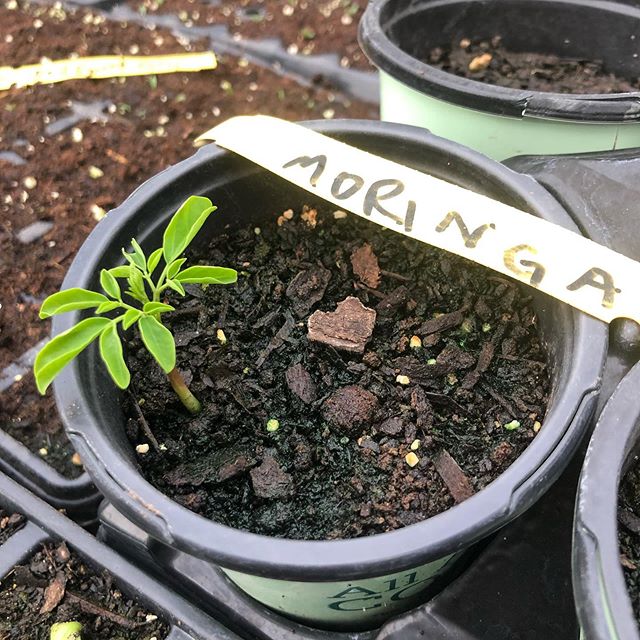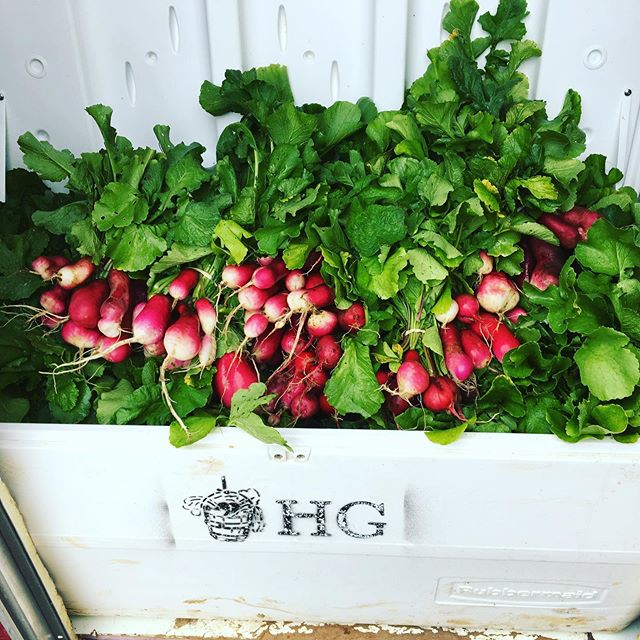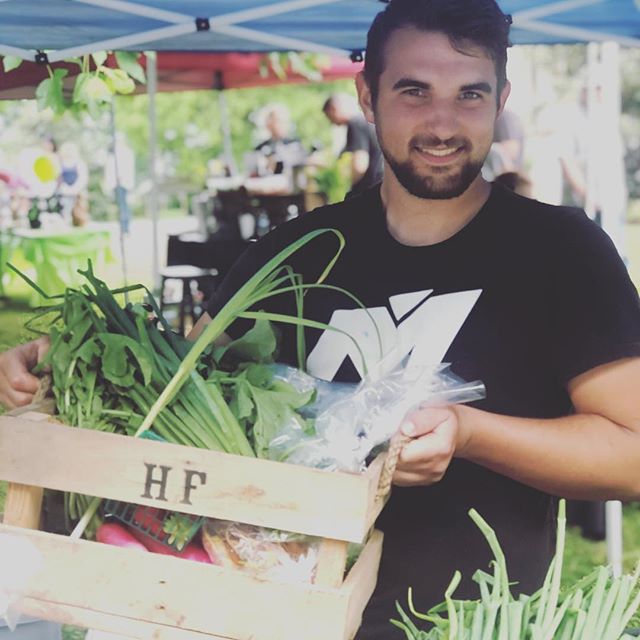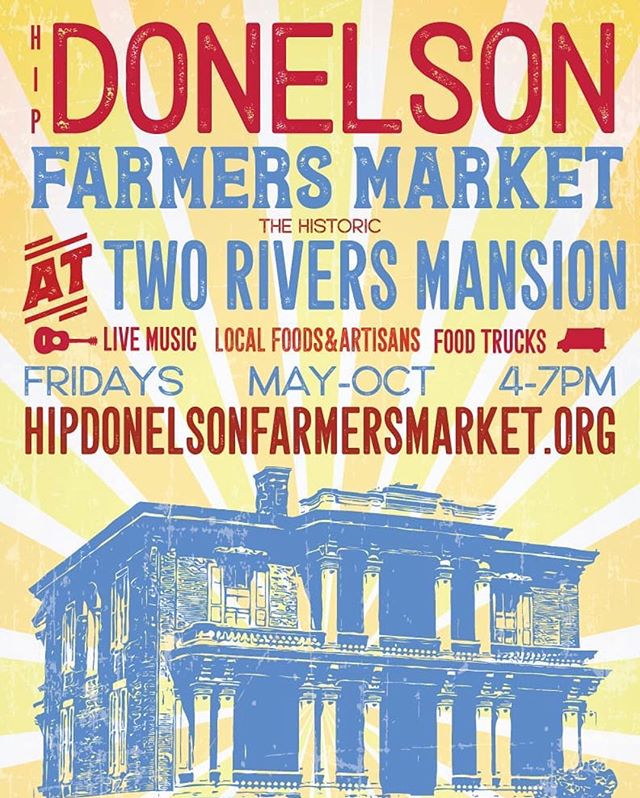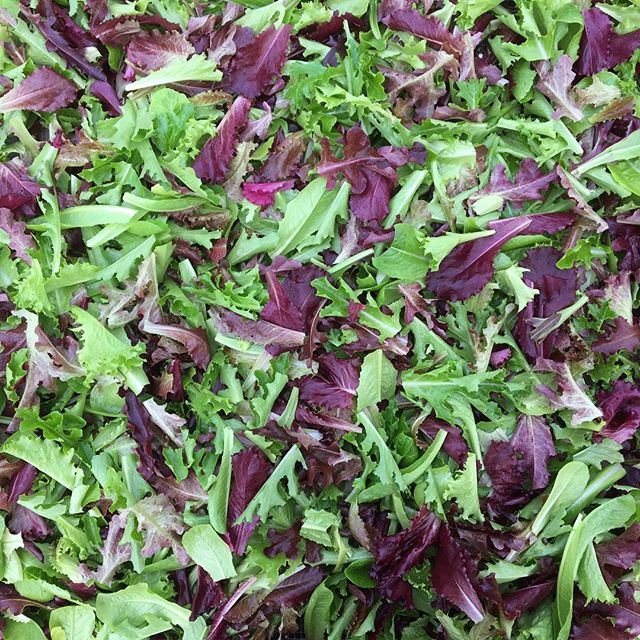 In this El Salvador town, piped water is typically shutoff by noon. This water tank stores water collected from the morning so this outdoor bathroom facility can continue to function throughout the afternoon and evening.  Increasing hygiene throughout the day helps to build healthier individuals and communities. . water-source #waterpointissues #NuWaterWorks2019 #godeastafrica #godintl #god_la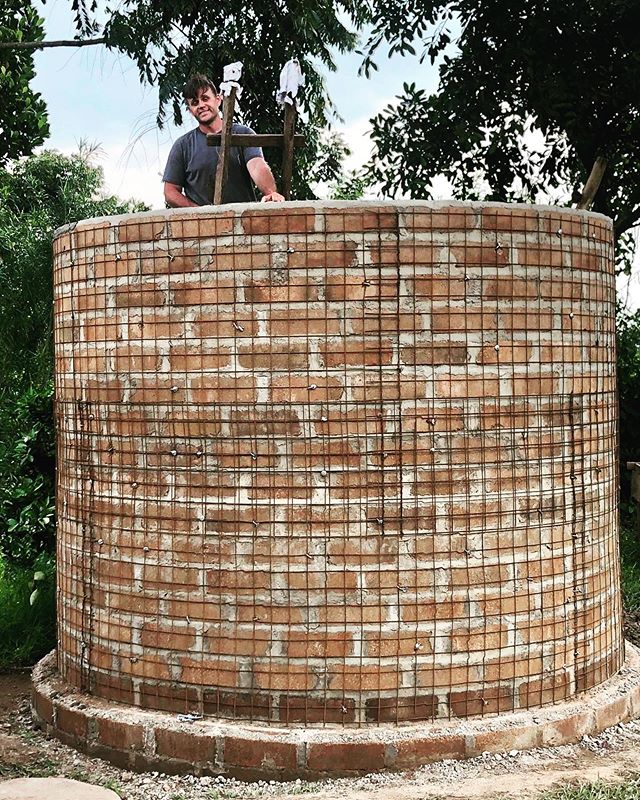 Matt, a student from the Institute for Global Outreach Developments International, enjoying the opportunity to learn from our Ugandan cooperative Francis on how to build a water cistern.  This 7,000 liter tank will be utilized to store rainwater.  When water is a challenging resources to collect, tanks like this lighten the burden for those who have to collect water for their daily needs. . #NuWaterWorks2019 #godeastafrica #godintl #watercisterns
Although rains are becoming more infrequent, storing any rain water that does come, becomes a great resource for those who are able to utilize the stored water. . John and Andrew have been diligently working to install rain gutters and water tanks on homes in Kenya this last week. #NuWaterWorks2019 #godeastafrica #godintl #droughtkenya
Nearly 40% of 50+ water pumps installed within a 2 mile radius of a village in Uganda do not work. . It's time to work towards figuring out how to change that statistic so these water sources can serve the people they were originally installed to help! . #water #wateraid #waterinafrica #africawater #wateruganda #waterforall #waterislife #watercare #cleanwaterforall #waterproject #projectwater #water-source #waterpointissues #NuWaterWorks2019 #godeastafrica #godintl
The water crisis in India is alarming. Ground water is being depleted causing wells to go dry. 21 cities in India are estimated to run out of ground water by 2020, in one year. Nearly 100 million people will be impacted according to a report by India Today (link to article posted on our bio-page). #NuWaterWorks2019 #godeastafrica #godintl #watercrisis #watercrisisindia #godintl_india
We are beyond grateful for the opportunity to work with our Kenyan friends to install this 5000liter water tank! . This tank will help store water during this time in which drought has been impacting Kenya. . #NuWaterWorks2019 #godeastafrica #godintl #waterkenya #kenyadrought #kenyadroughtcrisis #drought #watertanks
Waste water systems are crucial to reducing the spread of disease. . In El Salvador, a communal restroom facility is improved by adding flush toilets and hand washing sinks. . We are thankful for Kyle and Miguel, along with their team, for the good work they've done to improve sanitation and hygiene. #NuWaterWorks2019 #godeastafrica #godintla #godintl #wateraid #water #watersystems #latinamericawater
There are multiple water sources that are available in East Africa where we work that do not have water. . Thanks to Nsubuga and the survey team. We are starting to understand and get to the root issues associated with why people still struggle to get water. . #worldwaterday #water #wateraid #waterinafrica #africawater #wateruganda #waterforall #waterislife #watercare #cleanwaterforall #waterproject #projectwater #water-source #waterpointissues #NuWaterWorks2019 #godeastafrica #godintl
Water quality is an essential component to assisting a community's health. . Recent data in our field survey has shown that more than 40% of water sources have tested positive for Coliform (indicator for bad bacteria such as E.Coli). . If filtration and purification methods are put into effect, this harmful bacteria can be mitigated, however many lack the education and/or resources to deal with this health impacting issue. We are thankful we have the opportunity to work towards curbing such issues. . #worldwaterday #water #wateraid #waterinafrica #africawater #wateruganda #waterforall #waterislife #watercare #cleanwaterforall #waterproject #projectwater #water-source #waterpointissues #NuWaterWorks2019 #godeastafrica
Our survey team has identified another hand pump with no water inside. . This again highlights the issue we set out to try to understand: why people are still burdened by challenges associated with water accessibility when so many resources have been spent to try to alleviate the burden. . #rootissues #water #wateraid #waterinafrica #africawater #wateruganda #waterforall #waterislife #watercare #cleanwaterforall #waterproject #projectwater #water-source #waterpointissues #NuWaterWorks2019 #godeastafrica