It's the first day of CASE! We're ready for another season of showing middle schoolers how to keep their grades up and have a great time. It IS possible and we're happy to be a part of it at FIVE SITES this year! #godintl #middleschool #nashville #afterschool
The ACSI Global Conference is wrapping up. Our beloved Leafa Vagatai led seminars on early learning and incorporating music with memory in the classroom! We were able to share the Recursos Magazine, collaborate with other teachers and inspire them with testimonies from the @academyforgod . We are so grateful for the opportunity to invest in teachers in the Philippines! #godintl #acsiglobal #philippines #empowerteachers #education
"Continue to remember those in prison as if you were together with them in prison, and those who are mistreated as if you yourselves were suffering." ‭‭Hebrews‬ ‭13:3‬ ‭NIV‬‬ 📖 Clark and Rina Miller and our personnel in the Philippines don't forget. In a country with some of the most overcrowded prisons in the world, Clark and Rina Miller and our SEA personnel visit prisoners every week, facilitating Bible study, distributing meals and basic hygienic supplies and checking on the overall well being of inmates. We are so thankful to see Jesus being proclaimed and praised despite incredible hardship. #godintl #godsoutheastasia #visittheprisoner #philippines
Just some of our favorite people telling new students about some of our favorite things! At the @institute_for_god Volunteer Fair, students got to learn about the various operations and programs of our ministry and find out ways they can help. Service is a value strategically incorporated into Institute life via weekly volunteer hours. We can't wait to see the ways they grow as a result! #instituteforgod #godintl #volunteer #nonprofit
Our team in the Philippines has been blessed to be a part of the ACSI Convergence Conference in Palo alongside 230 other educators! Dr. Wilcox, Vice President of ACSI Global (serving South Asia, East Asia and the Americas) is a wonderful leader and speaker with years of experience. Our own Alison Sherrod has been facilitating several sessions on multiple intelligences, differentiated instruction and best practices in office administration. We are so thankful for this opportunity! #godintl #godsoutheastasia #education #acsiglobal #philippines #teacherempowerment
Welcome students! We are thrilled for another year at the @institute_for_god and believe you've made a great choice. Here's to discovering the transformational power of the Word of God lived out in community! #instituteforgod #biblecollege #missionsschool #nashville
Please pray for this team as they head to the Philippines this week. Alison Sherrod and Leafa Vagatai will be attending and facilitating seminars for the Association of Christian Schools International based on their expertise and experience at the @academyforgod 👏🏾 Austin Bennecker will be doing seminar and other program media. We're so proud of them! #godintl #childhoodeducation #academyforgod #godsoutheastasia
** TOP TEN SUMMER SERIES ** This summer our Latin America team hosted a Friends and Family trip, introducing beloved friends and family members to the precious people we serve in El Salvador. From school visits to worship seminars, cooking workshops, extensive work around our campus and learning about the culture, we were thrilled with this trip that made a lasting impact on several participants. #godintl #godlatinamerica #missions #friendsandfamily
** SUMMER TOP TEN SERIES ** This summer @nusubuga_andrew went back to Uganda for the first time since moving to the States, this time as a part of a team committed to education, empowerment and advocacy in the very place he was raised. 😭 Throughout the summer, our team facilitated a youth conference, constructed water catchment tanks and rocket stoves, visited, served lunch and taught a teachers' seminar at St John's. Our people on the ground in EA continue to showcase the benefit of empowerment as they carry out the work of ministry every day, and inspire anyone who watches them. The Lord is so good. #godintl #godeastafrica #empowerment
** TOP TEN SUMMER SERIES ** In the Philippines, our summer was filled with opportunities to introduce guests to our work. Immersion students from the @institute_for_god and Andrew Greer from @dinnerconvosmarkandrew jumped right into service at the Tacloban city jail, a local school, weekly Bible studies, and a birth clinic. They had opportunities to learn the culture, form friendships and worship together (not to mention begin recording a Waray worship album?!). We're so thankful for their service and for all that the Lord is doing through our cooperatives at @tahanancommunitycenter in the PI! #godintl #godsoutheastasia #jailministry #instituteforgod
We love our Salvadoran student interns and care for their holistic growth. After today's introductory meeting, our team's Youth Development committee will have consistent one-on-one FaceTime meetings with them, ensuring they're thriving spiritually, socially, and academically. This helps with accountability in between visits. 💛 Having mentors to guide you in God's word in your youth is invaluable. Pray for these guys! #elsalvadormissions #youthdevelopment #mentors #youthwholovejesus
Gut health and probiotics are popular in the states, but in El Salvador, probiotic capsules are unaffordable and unavailable in many areas. Fermented food is a reproducible option. 🥒🥕🍅 Fermented food is loaded with good bacteria and vitamin C which help the immune system. 🥒🥕🍅 We are so happy our cooperatives are employing this culinary skill and we are all wishing we were there RIGHT NOW to taste it! 🤤 #elsalvadormissions #guthealth #fermentedfoods #curtido
"How very good and pleasant it is when kindred live together in unity!" ‭‭Psalms‬ ‭133:1‬ ‭ 🤝🤟🏾💛 A team that laughs, remembers, and testifies together, stays together. We're thankful for a night of fellowship where we talked about all the Lord is doing in us as individuals, but also as a team. 💛💛💛 A close knit team where each person shares the same vision (from Christ the head) is necessary to usher in his kingdom on Earth. Paul said we're like a body (Ephesians 4), and we should work together as one. 🖐🏿💪🏼👂🏻👃🏾👣 Fellowship is fundamental in working together as a body, so we're REALLY glad our team is AMAZING...and super funny😏 #bodyofchrist #teamwork #elsalvador #missions #
For the last year, Team Cooperative, Lorena, and our student interns have hosted and facilitated a monthly gathering for 25+ youth. 🎉📖🌮 This weekend, they went over the parable of the sower, Matt. 13:1-9. The youth were encouraged to be good soil, to produce good fruit, and be different from the world around them. 🌱👨‍🌾🤝 Several of our team members made videos saying hi to the youth, encouraging them, and reminding them that we are all praying for them. 🙏🏽🙏🏽🙏🏽 Pray for these youth. They have a hunger for God's word and they want to learn, but their environment often makes it difficult. We know God is meeting them! #elsalvadormissions #elsalvador #communitydevelopment #bible #youthministry #youth
READ THE BLOG--> LINK IN BIO. Team members Vanessa @labreadco and Julie facilitated nutrition workshops with our Salvadoran cooperatives and student interns. The information ranged from anatomy to fermentation benefits. These times are more than just teaching information--we are empowering our friends to take charge of their own health in a very broken healthcare system. 🍅🥕🥒 #elsalvador #elsalvadormissions #health #guthealth #fermentation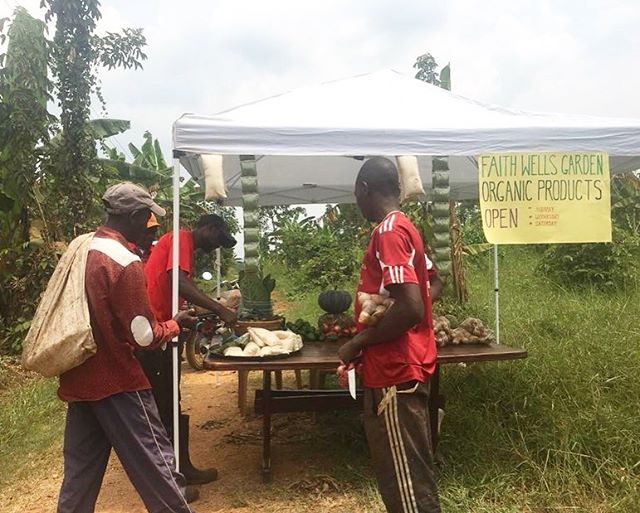 A new produce tent has opened in Uganda, offering education and organic vegetables to our neighbors. The Faithwells Garden stand is introducing new products like moringa and amaranth flours, and teaching about the nutritional benefits, along with kale, peppers, pumpkin and more. We are so happy for this blessing to be shared, and encouraged by the response on opening day! #godeastafrica #godintl #foodproduction #organicgrowing #education #neighbors #uganda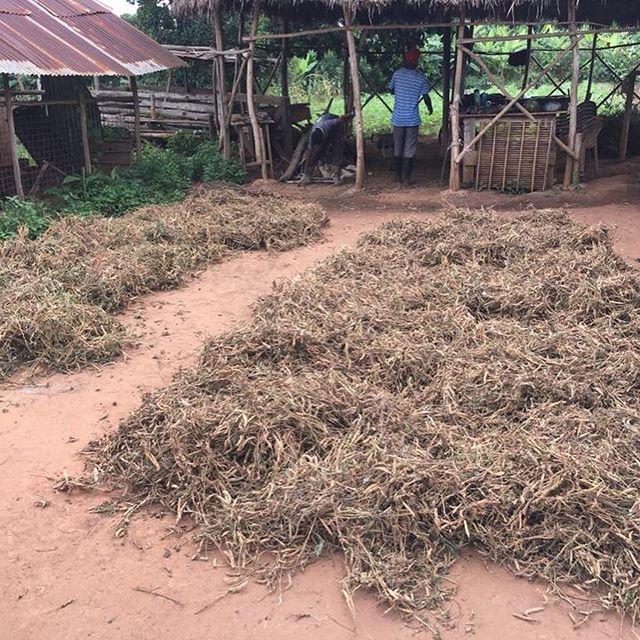 Despite poor rain fall in the Kabonge area, and throughout many areas of East Africa, our land has been producing an abundance. We'll use this abundance to sell at a price that is not inflated to our neighbors, extending the blessing which the Lord has given us! #loveyourneighbor #godea #farming #godintl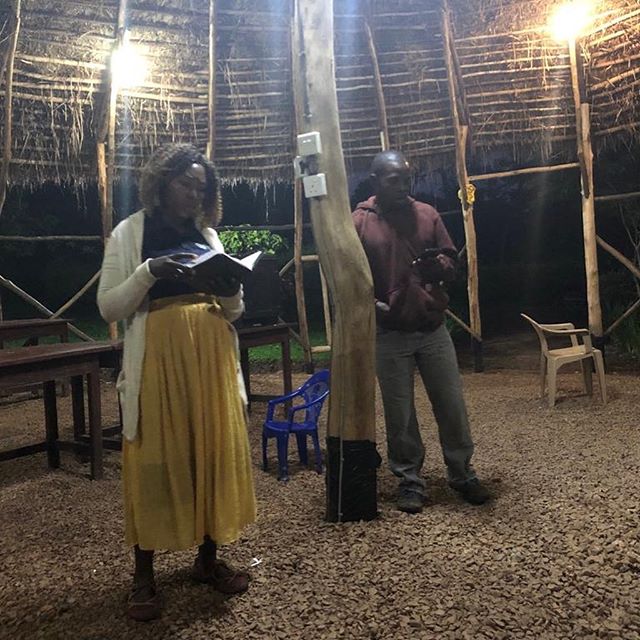 This week the cooperative wives in UG were in charge of sharing the Word during our community morning devotion at 6:00am! Women in the word and women speaking the word is foundational for health in any society and we are so excited they are making it happen! #godintl #bibleteaching #womensvoice #eastafrica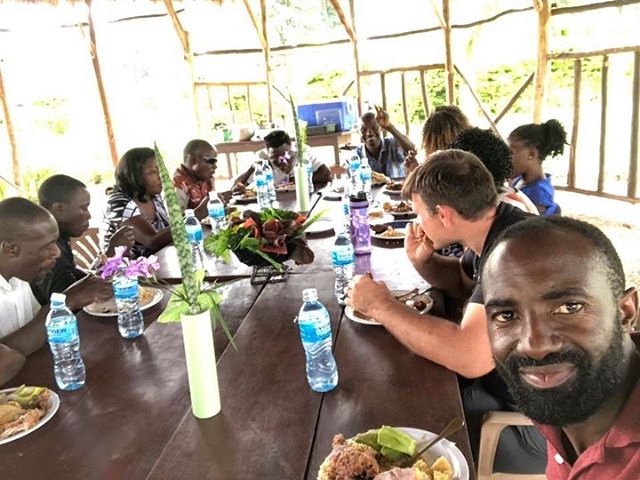 We had quite a special day! The immersion team, our cooperatives and the wonderful John Nyago hosted John's parents, Tom and Robinah, for a meal and time of testimony regarding the impact Tom and Robinah had on their lives of faith. Pastor Tom was the first man that Gregg Garner met in a miraculous work of God that brought us to Uganda and it was so precious to host and encourage them. Everyone was built up, knowing that "God has truly begun this work and God will complete it" (Pastor Tom's encouragement).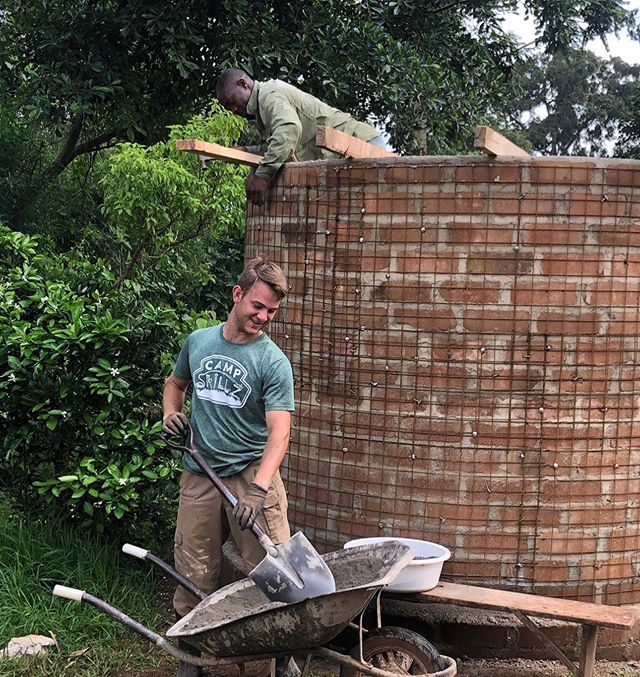 Francis Lubega, our Facilities Manager in Uganda, teaches an immersion participant from the @institute_for_god (Jesse Grooms) how to mix cement and plaster a new water cistern for a group of families. With drought happening across East Africa, preserving what rainwater does come is an important first step! #instituteforgod #eastafrica #sustainablebuilding #waterpreservation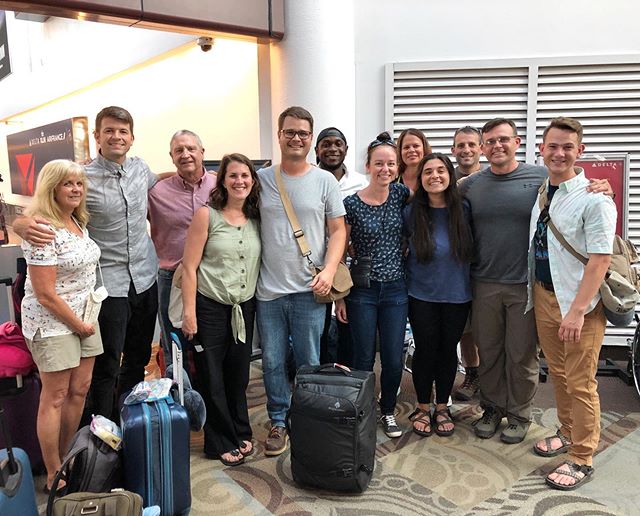 Please join us in prayer for this awesome team! A few of them are traveling to East Africa for the first time, others will immerse themselves as part of the @institute_for_god program, and we've got a few key facilitators to boot. 👌🏾We're so excited for their time. 🙏🏽 #godintl #godeastafrica #mission #immersion #instituteforgod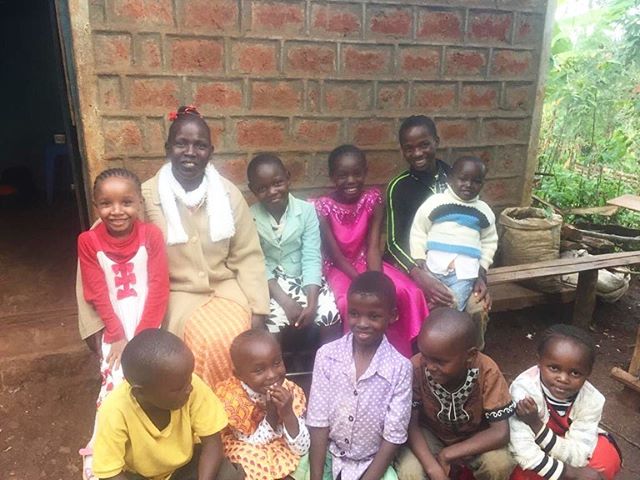 One motto we cherish at G.O.D. is "what we do here is what we do there," meaning that our mission and activity remains the same regardless of the region where it is be carried out. These photos, both taken this week, remind us of this very thing! Photo 1: children in our Sunday Bible program in Kenya learn about the value of generosity. As a result, they share bananas and fruit with a neighboring woman with a severe leg injury. This is no small gift as their families are praying daily for more rain for their crops! Picture 2: Students from the Academy for G.O.D. likewise visit and elderly neighbor, bringing her eggs from the chickens they've raised as a class project. #godintl #5regions1team #eastafrica #godeastafrica #loveyourneighbor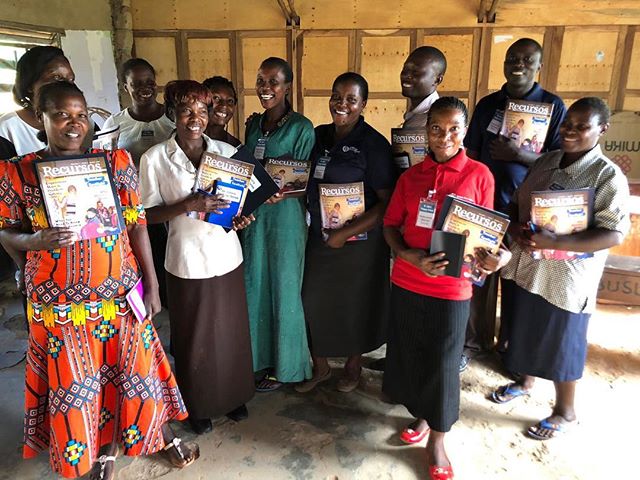 Here are the proud recipients of the newest edition of "Recursos, A Publication for Educators" written and published by educators from @god_intl and distributed around the world! Derek Bargatze taught this group with a seminar on the importance of brain breaks. They loved it. Thank you Lord for helping us empower teachers to better invest into kids! #godintl #godeastafrica #empowerment #uganda #teachers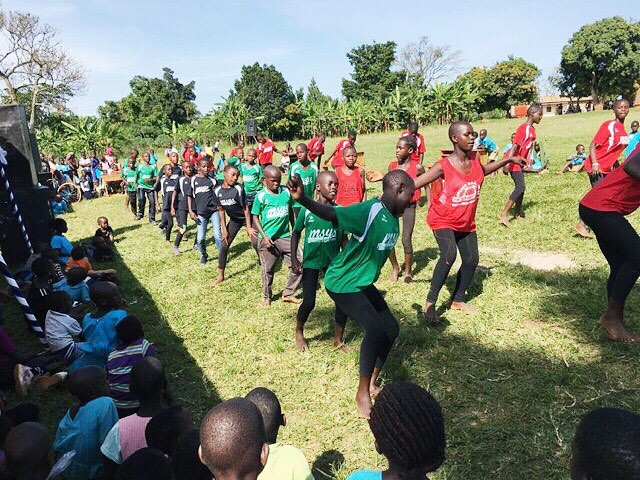 New photo story from East Africa Cooperative Lawrence Ssemakula is up on the @god_intl blog. Link in bio! - Last weekend, teachers at St. John's Primary School organized a Sports Day for all students and their parents. This initiative was spearheaded by G.O.D. Int'l Cooperative, Josephine Ssemakula. In Uganda, a Sports Day is an event for parents to come and see their children perform various talents. It also serves as a time for teachers to interact with parents and update them on how their children are doing in school. - The chief guest from the Wakiso District education office thanked G.O.D Int'l so much for the exceptional love that they have shown the children for the last almost five years now by helping to meet the needs of children and even more recently the Lunch Program and helping to transform the school and elevating its status in the area. - #education #uganda #primaryschool #sportsday #youthempowerment #presentyourgifts #recreation
There is still time to #presentyourgifts for #givingtuesday. · · · We're inviting you to be a part of the history God is writing. We can implement the same wisdom as the wise men—presenting gifts that can change the lives of families in need. Learn more in this excerpt of a Bible teaching by Gregg Garner, our Founder and CEO. Catch the full video on our website! #godintl #givingtuesday #presentyourgifts #Repost @god_intl with @repostsaveapp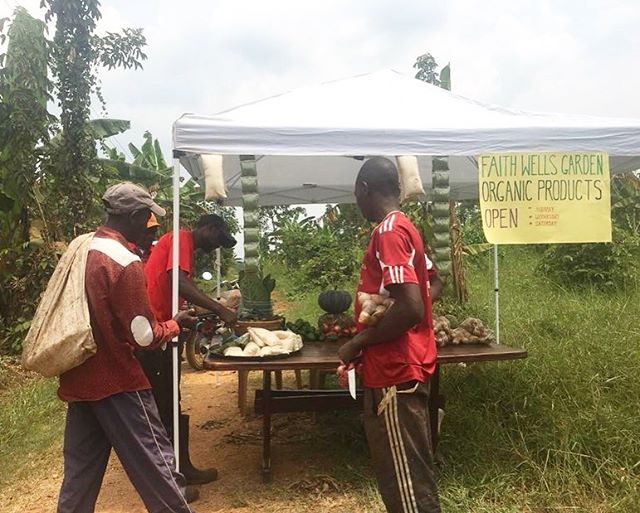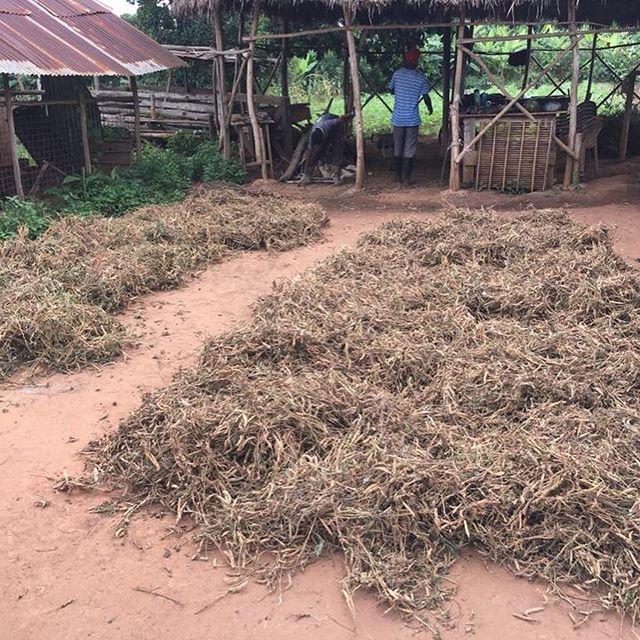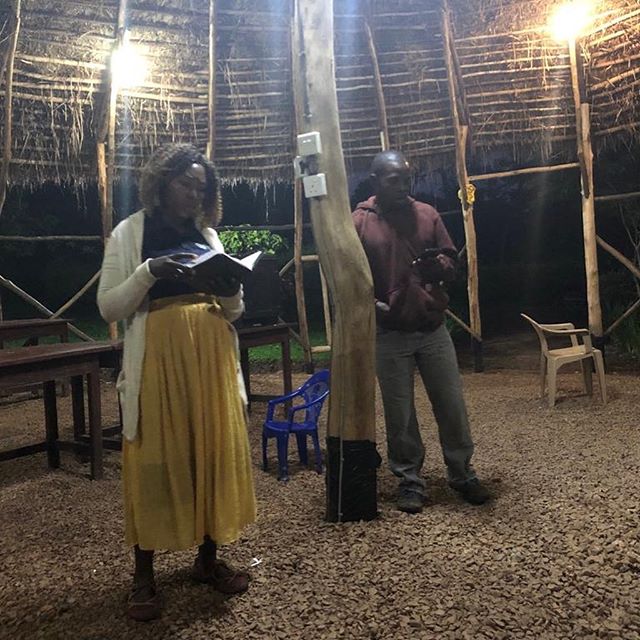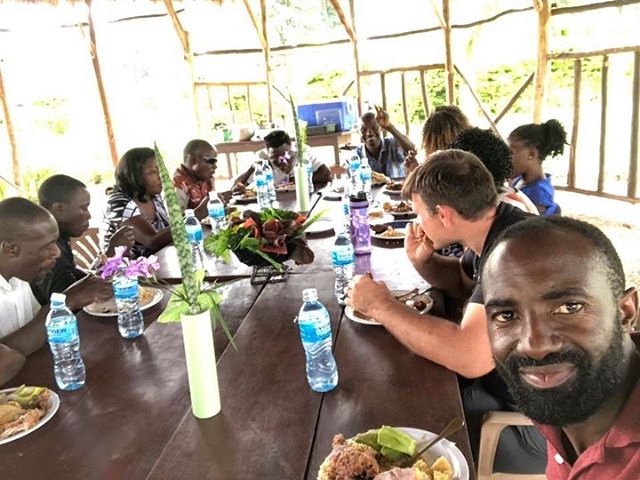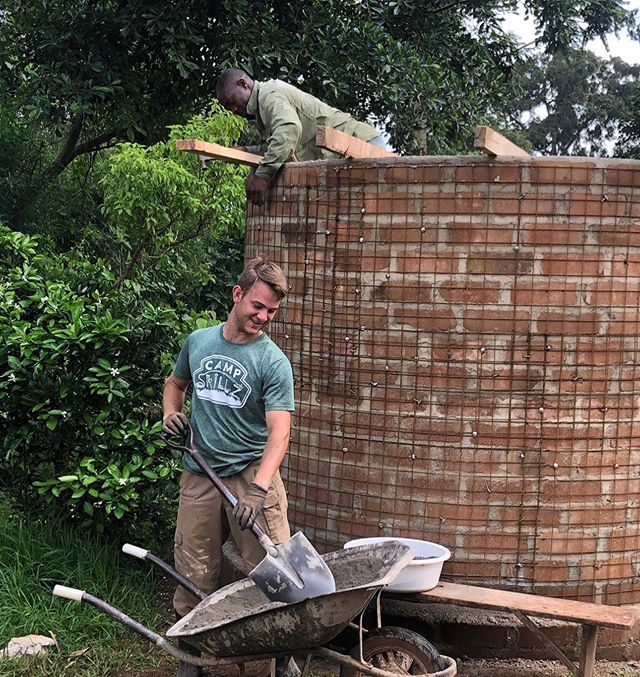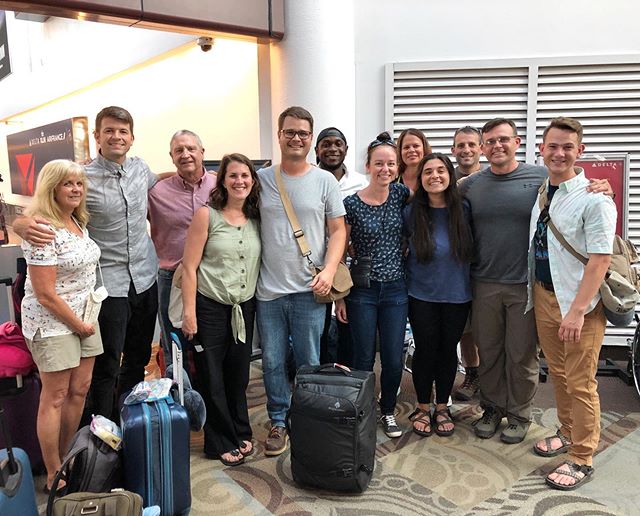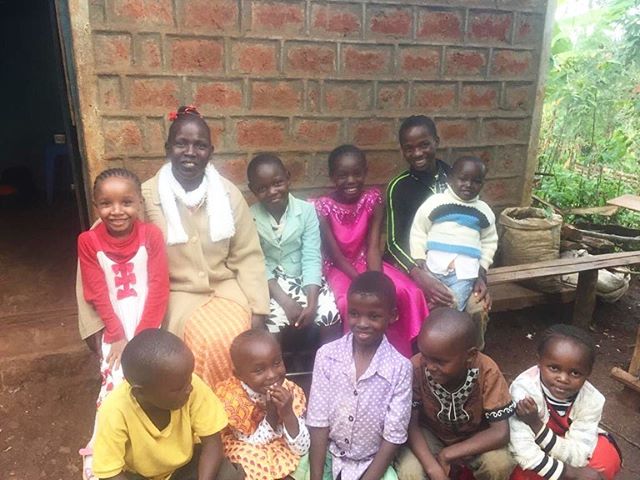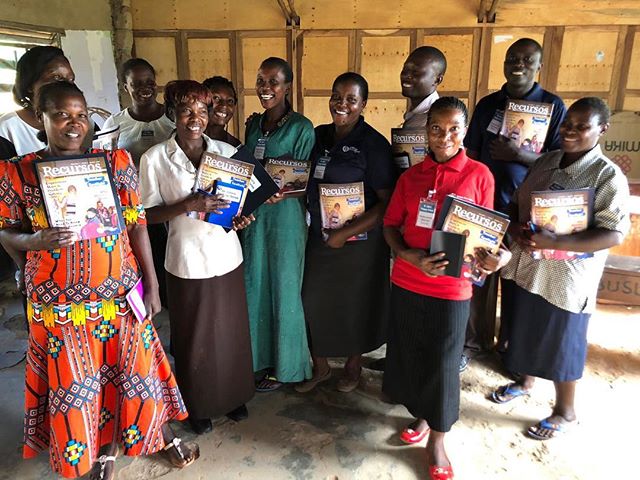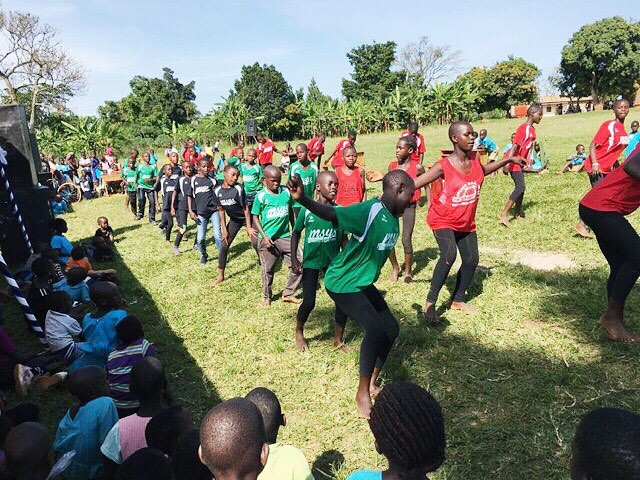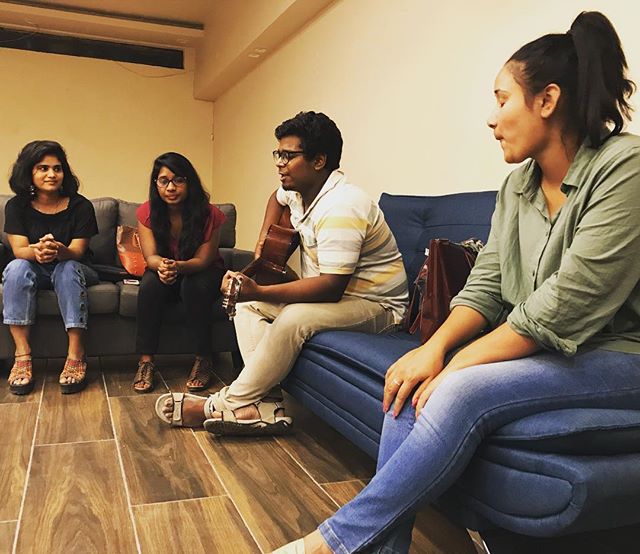 "Friday nights" is a time of worship, Word, fellowship and fun. We have few committed people who love to come and spend their time with us. If you want to have a meaningful evening, do come and join us! #fridaynights #fun #fellowship #word #worship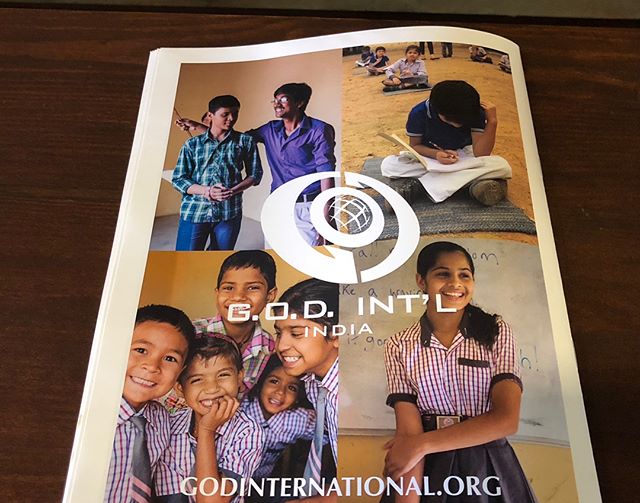 Are you an educator in the Delhi area? G.O.D. India recently printed an all-Hindi educator's resource magazine, with articles to help teachers manage classrooms and teach students in an engaging way! DM us to learn more and request your own copy of this valuable resource. #education #teachers #delhi #india #godintl #godindia
🎉Happy Birthday @grantdailey!! 🎉 Thanks for serving in India this summer. 🙌🏽🎂🙌🏽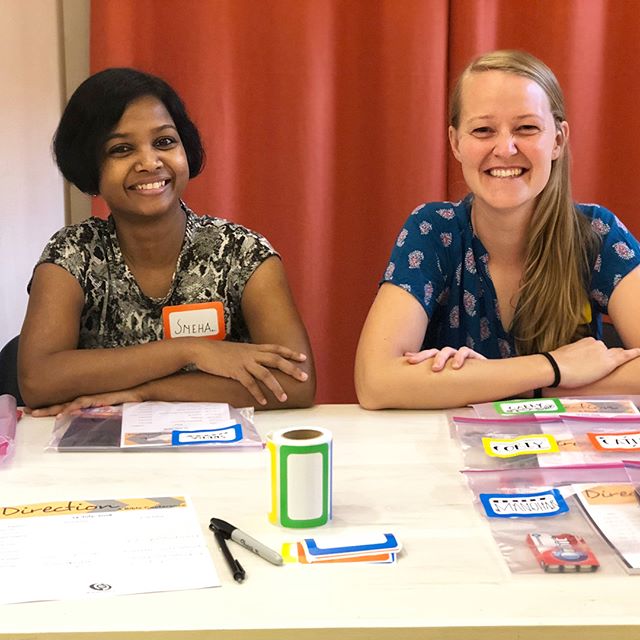 This past weekend, we held a conference at our headquarters in Delhi that was inspired by scripture to discuss the good direction that God's word gives us to live. We studied together, shared meals, sang, and engaged in ice breakers to further develop relationships both with God and his people. #godindia #ngo #delhi #socialworker #community #development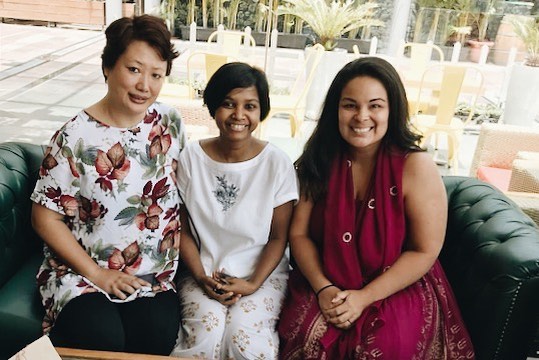 Healthy relationships begin one friendship, one relationship at a time. Pictured here is India team member @deb_nava (far right) alongside Sneha Purti and Rose Oungh after a time of sharing and praying for each other's marriages. All three of these women, together with many more stateside, are committed to addressing maternal health issues that plague the capital region. Deb led times of Bible study that highlight Jesus' concern for women's health and place in society. #womenempowerment #healthcare #godintl #ngo #maternal #maternalhealth #delhi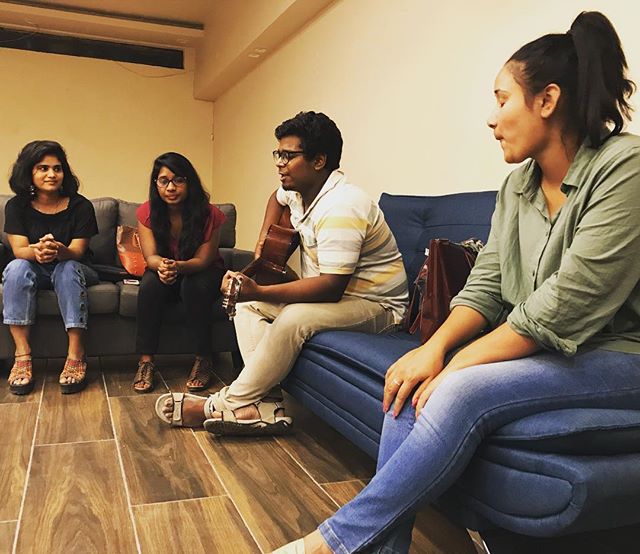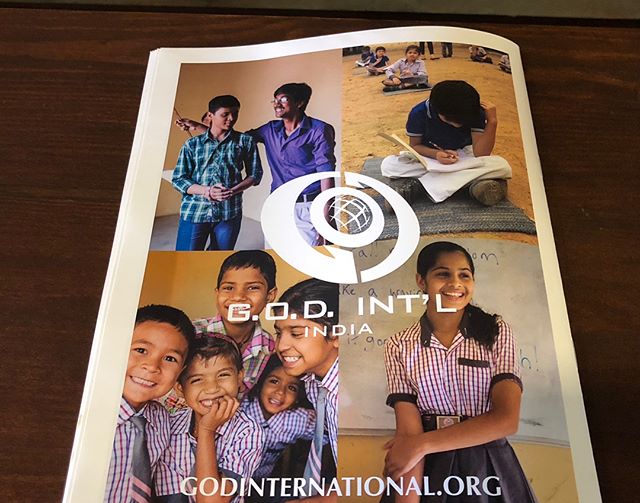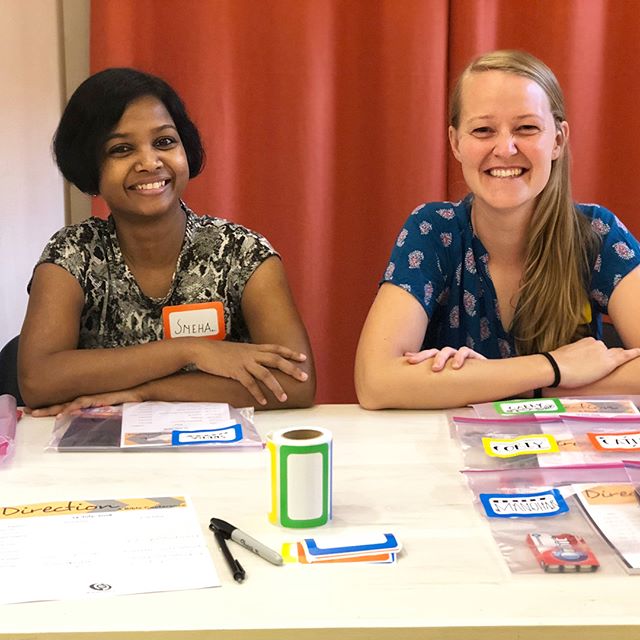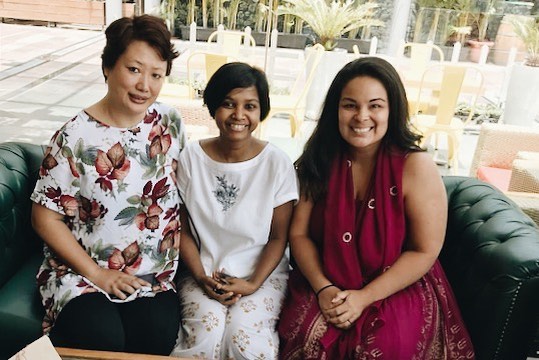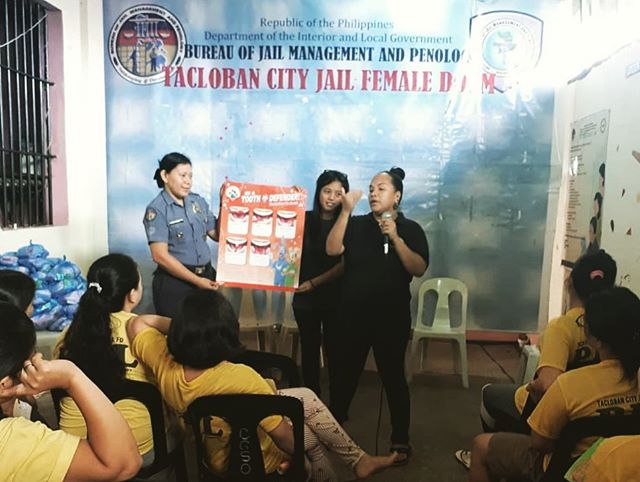 T.A.S.K. Program Coordinator for the #TaclobanCity Jail, Rina Miller, recently organized the assembly and distribution of 120 hygiene packs for the male and female dorms for our recent weekly visit. The toiletries were distributed along with an empowering hygiene seminar as well! Prisoners in the #Philippines often experience overcrowded spaces and limited access to resources, making these educational seminars and donations of the utmost importance. . We are now collecting donations for new shirts and undergarments for these ladies. Click link in bio to support this cause, and see our stories for more info! . (T.A.S.K. - Tulong Alay sa Kapatid - is translated in Tagalog to "Offering Help to Your Brother/Sister")
Thanks to team member and professional photographer, Austin Bennecker, for hosting a photography workshop at Tahanan this week! 📸 The young people learned new skills on using a camera (and phone!) to take quality photos, and had a lot of fun doing so. 👉🏼😆 We know their lessons will be put to use! #godintlsea #godintl #tahanan #photographyskills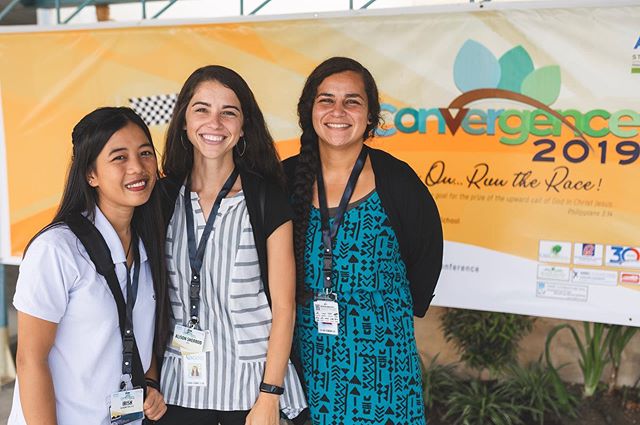 This week in Palo, Leyte, SEA team personnel, Alison, Leafa, and Irish were blessed to attend the ACSI Convergence Conference. Over 500 school leaders and educators, representing Christian schools on islands throughout the Philippines were in attendance in addition to ACSI Global representatives. Alison and Leafa facilitated over a dozen breakout sessions on topics of music education, school administration, teaching primary students, and the multiple intelligences theory. What a full week with so many wonderful education leaders from around the world! 🙌🏽🙏🏽 #philippines #education #godintlsea #godintl #acsi #acsiglobal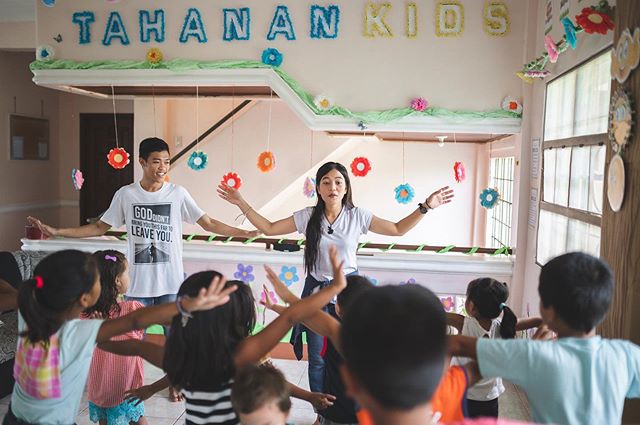 Every Sunday morning at Tahanan, the upstairs floor is filled with the songs and laughter of children learning the bible with Teacher Irish and Tahanan interns. That's because their mothers are gathered below doing the very same - playing games, singing songs to the Lord, and studying the bible. To end the morning, everyone shares a meal together and rests in the goodness of our Lord. This week, team members Alison Sherrod and Leafa Vagatai are present to join! #tahanankids #godintlsea #godintl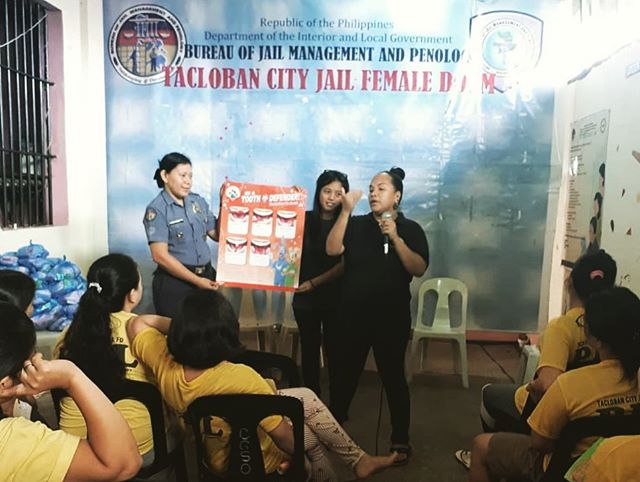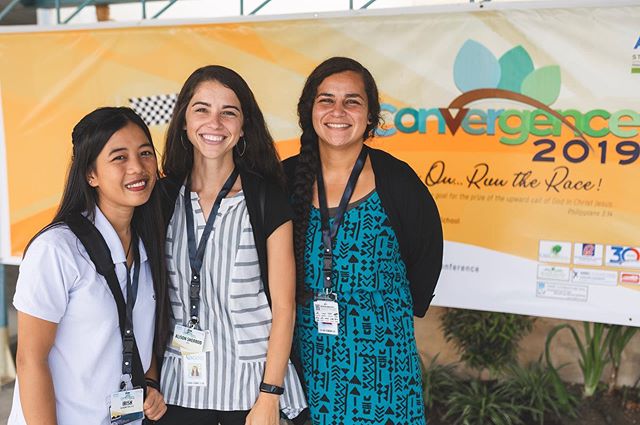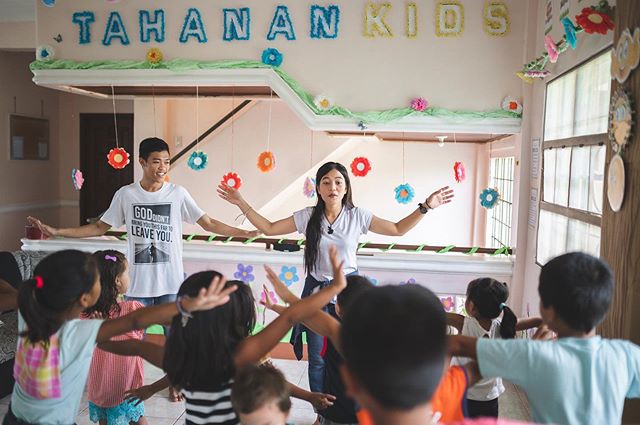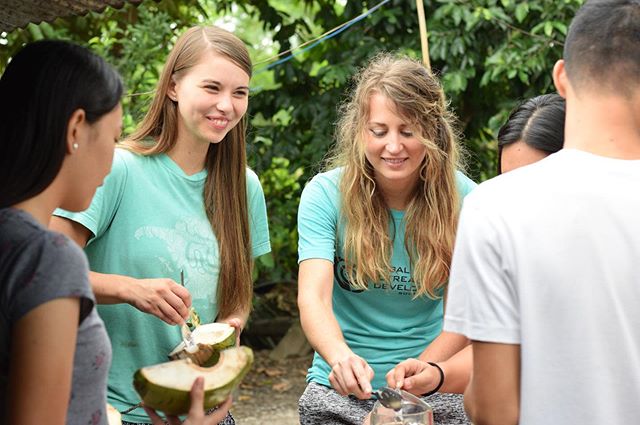 Students Living A Mission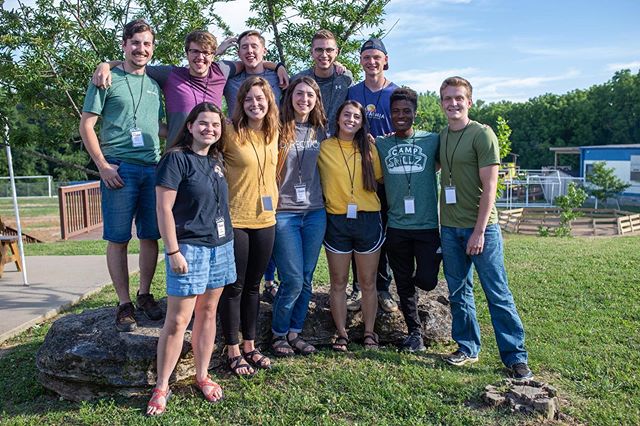 2019 Da Mission El Salvador has officially come to an end, but these guys all agree Da Mission never ends! They're hearts are soft and ready to keep serving God with their whole lives. The experiences, relationships and biblical education they received this summer have marked them. They'll never be the same. Pray for them as they continue to strive to do the work they've seen the Father doing! #DaMission2019 #elsalvador #missiontrip #slammissions #studentslivingamission #godintl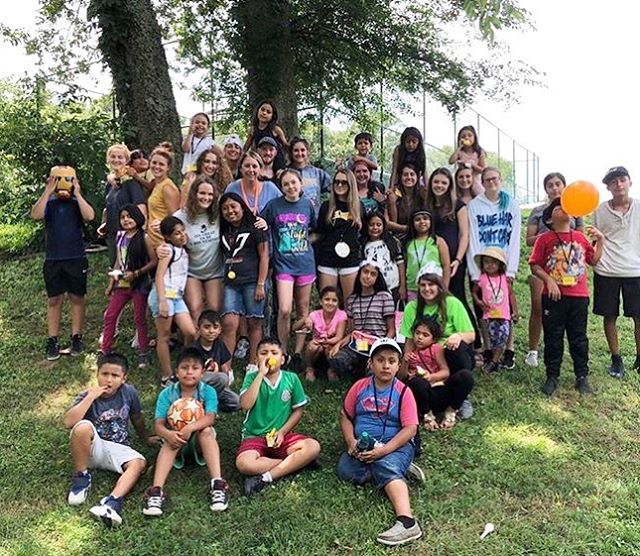 Camp Skillz Madison 2019 was run completely by SLAM! Without you, these precious kids would not have had access to a summer camp. Thanks for all your help! #slammissions #studentslivingamission #nashville #loveyourneighbor #fordakidz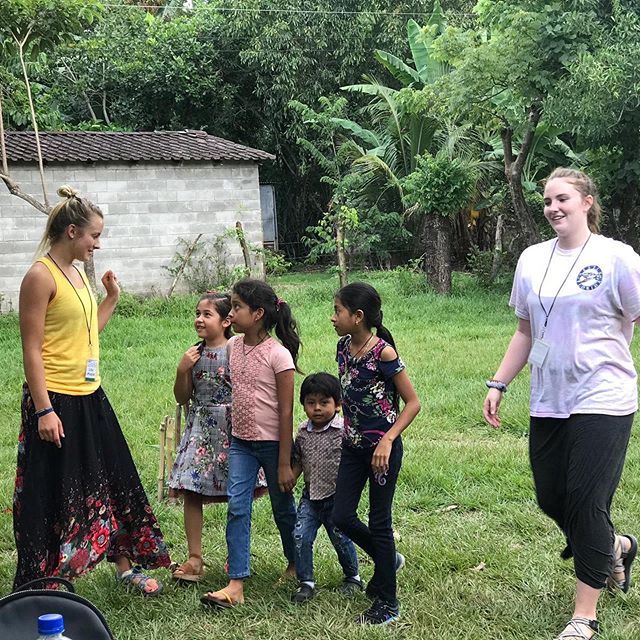 We love kids!! The kids in the neighborhood are on our campus weekly for educational activities and our interns volunteer regularly at their school. When we host teams the kids love the fresh energy they bring on our campus and in the classrooms. We're grateful to serve these kids TOGETHER--they deserve it! #slammissions #studentslivingamission #damission #elsalvador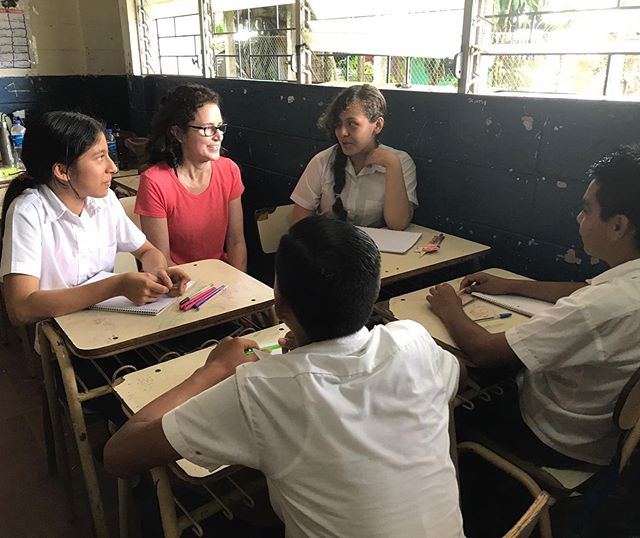 As our team was about to leave after a school visit, a group of students ran around the corner and asked for more classes. Following them back in, they made it clear they wanted more English practice so our team delivered! #slammissions #englishlanguagelearning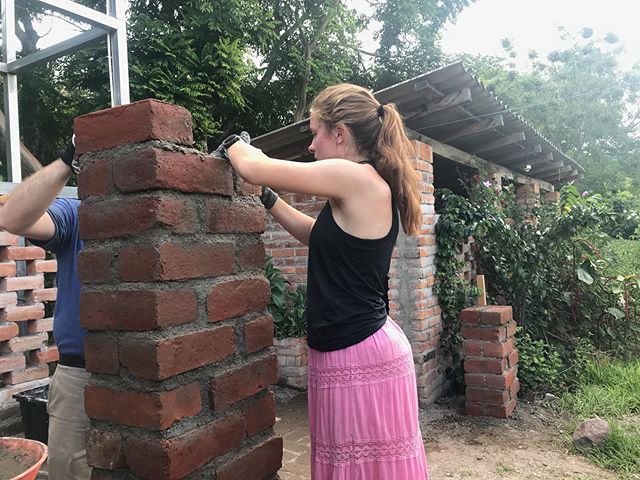 Project leader Michael Johnson and Campus Manager Antonio Mejia are excited to put these youth to work! The youth assisted in laying brick and connecting water lines between different @godintl_la campus buildings. The walkway provides a much needed covering so students, interns and guests can walk around campus without getting drenched during rainy season. #slammissions #studentslivingamission #DaMission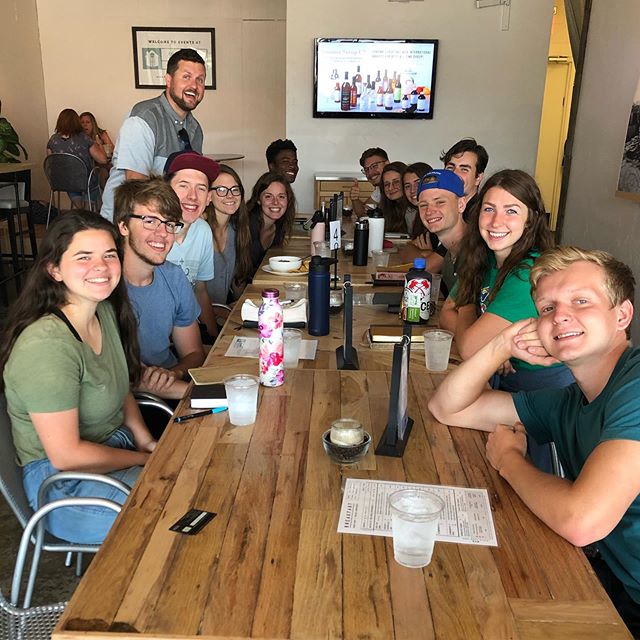 Experts agree that debriefing is one of the most crucial parts of a cross cultural experience. Our team is taking time to reflect, journal, pray, worship, and continue to serve together while processing what they saw, what God did, and how they've been changed as a result. #damission2019 #elsalvador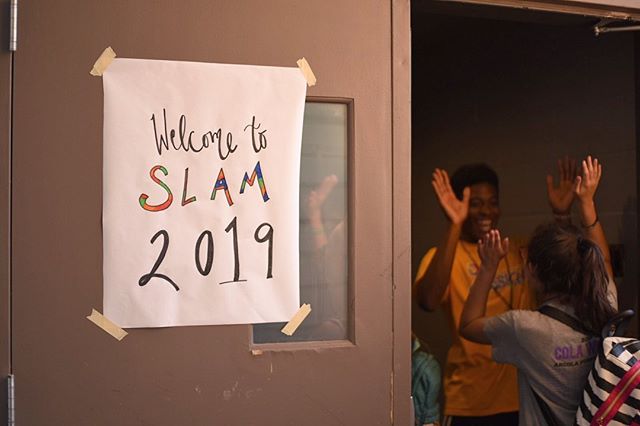 Tonight we welcomed groups from @hayesbartonumc @academyforgod @mtsylvanuth and Arcola, IL, ready to learn about and live Da Mission —Gods Mission! We are ready for a great week!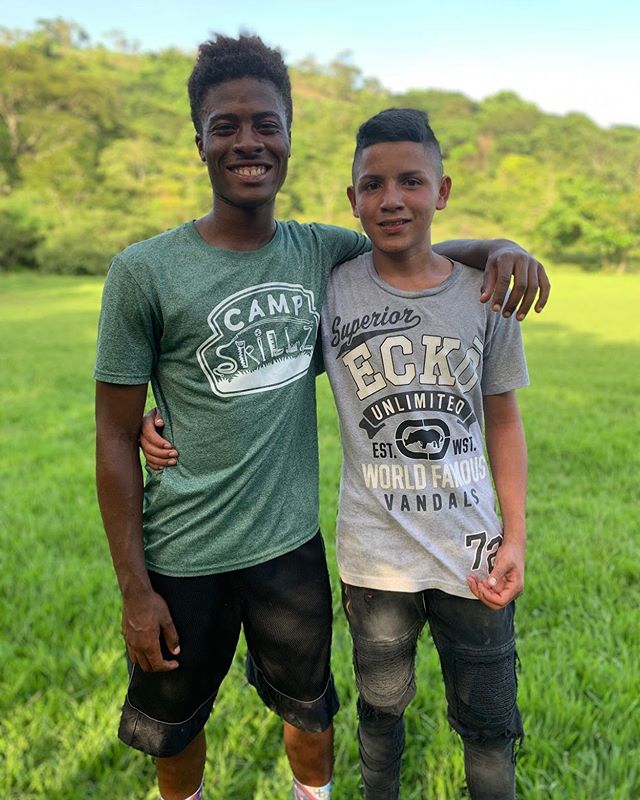 Gerron met Franklin during a mission trip with the @Academyforgod and encouraged him to pursue the Lord and learn his Word just as he was doing. During Da Mission, Gerron was happy to find that Franklin did that very thing, attending Bible conferences and youth gatherings all year with @godintl_la while Gerron spent his first year at the @instituteforgod. Both young men have experienced the peace, nearness and power of God as a result of studying his Word. What a testimony of James 4:8 - "Draw near to God and he will draw near to you." #damission2019 #elsalvador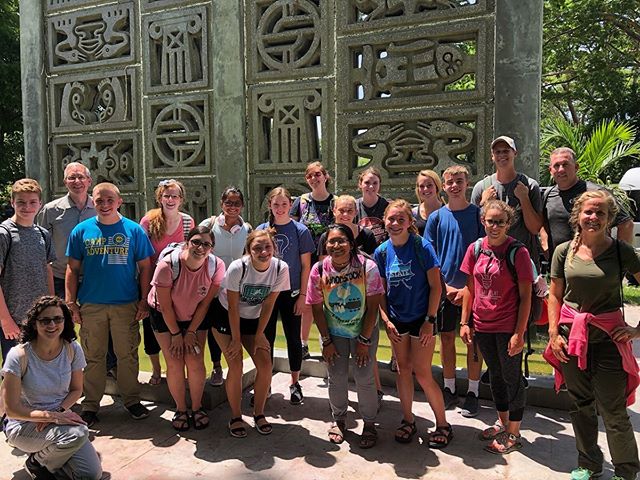 The @godintl_la spent the day preparing for the team's arrival, and now they're here! Pray for our week with @mcgrawsville.youth as we serve together in El Salvador! #missiontrip #elsalvador #studentslivingamission #slammissions
Isaiah Aaseby, along with the rest of Da Mission team, has spent much of their trip learning to to communicate with and build relationships with our neighbors in El Salvador. Thankfully, these kids benefit regularly from the personnel and programs of @godintl_la. Our team has been able to help with their ongoing ministry, learning what it takes to live God's mission! #damission2019 #elsalvador #studentslivingamission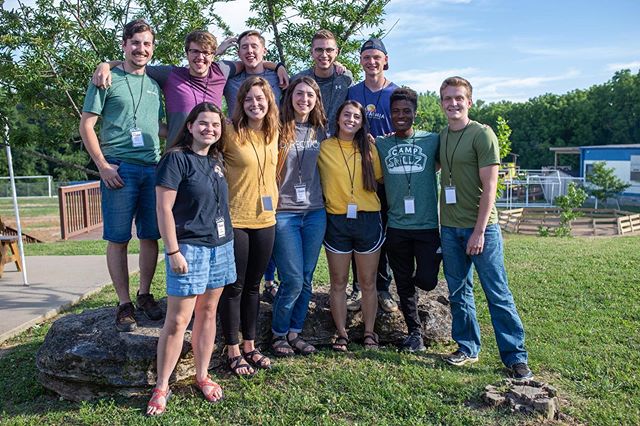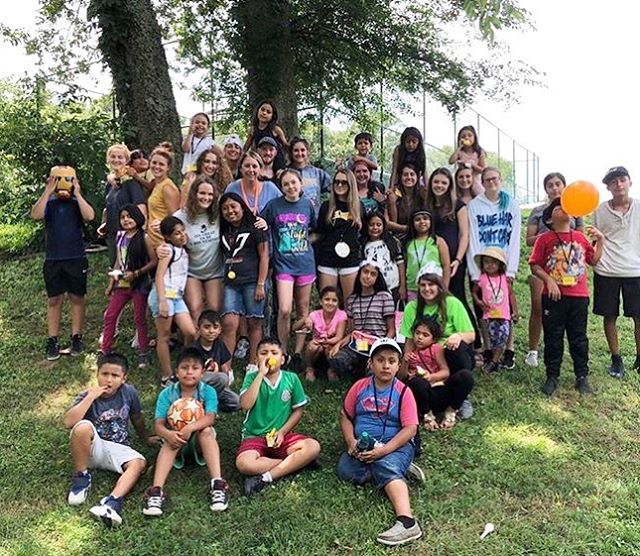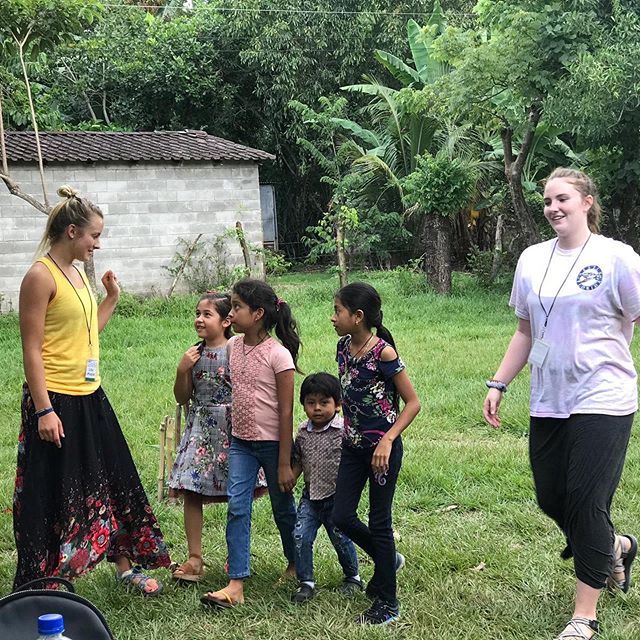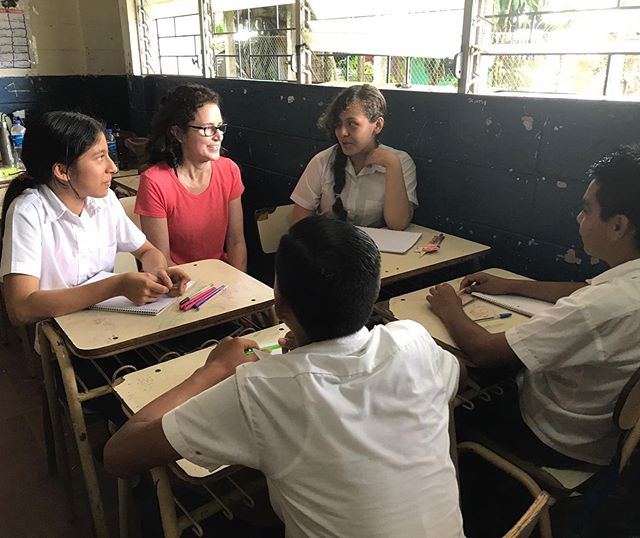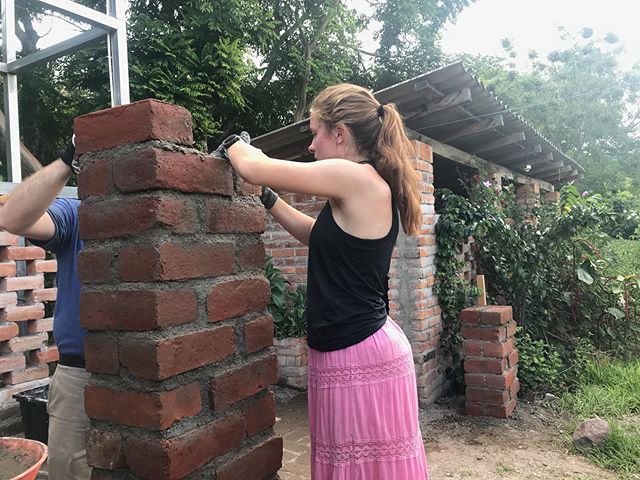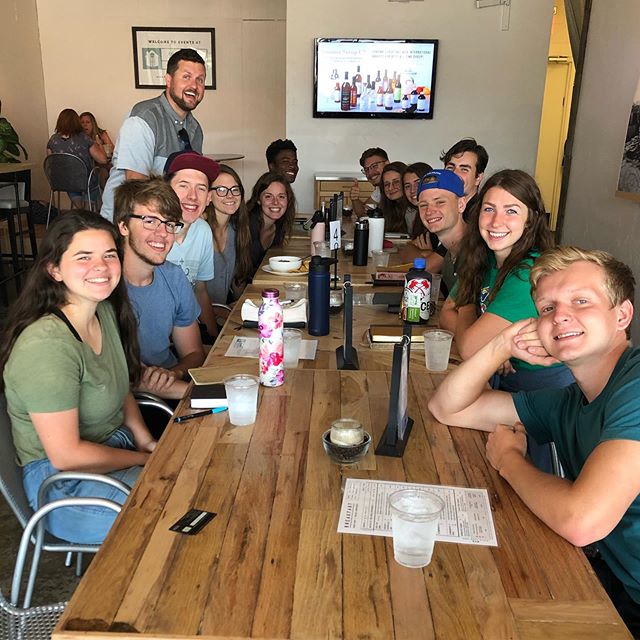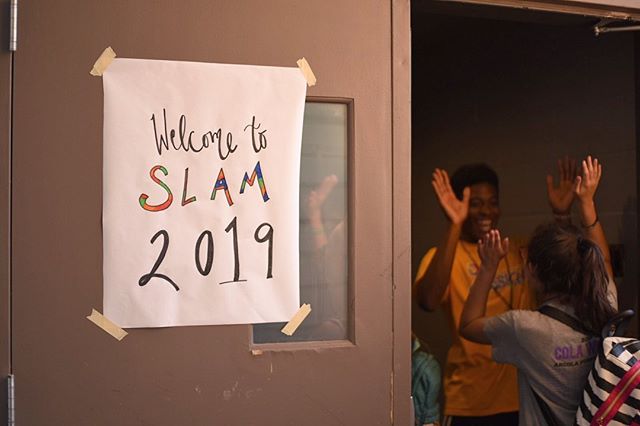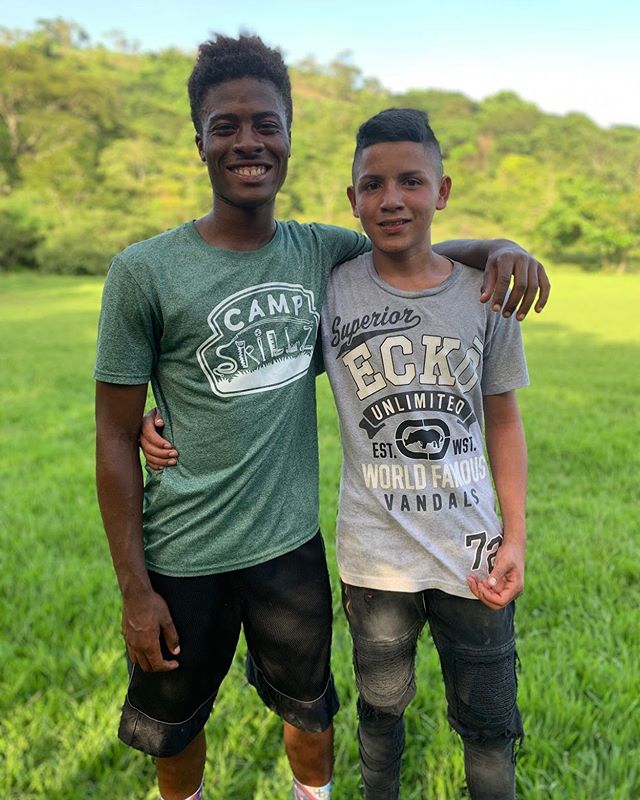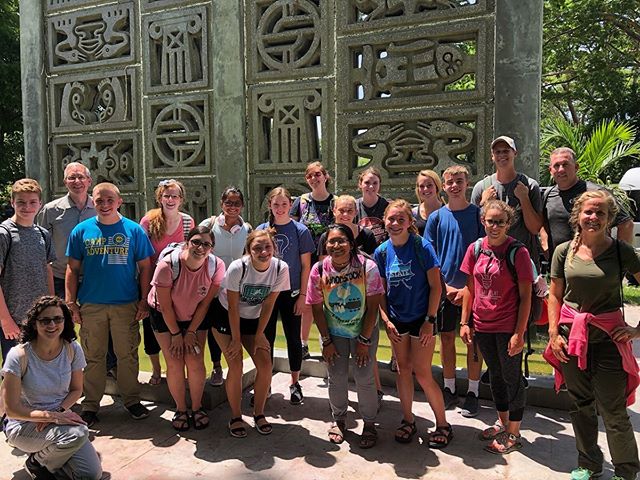 The father-son camping trip is in the books. The weekend was made full by the worship, times in God's Word, and opportunities for dads and sons to bond. Capture the Flag in the wide open woods was pretty fun too. ⛺️🌲⛅️ Thanks to our #PTO for such a great experience for our Academy fathers and sons! . "And he will turn many of the children of Israel to the Lord their God, and he will go before him in the spirit and power of Elijah, to turn the hearts of the fathers to the children..." Luke 1:16-17 #academyforgod #fathersoncamping
Who comes running back to school after summer break? We do! 🙌🏼 The Academy commenced its 7th year this week with great enthusiasm, hope, and JOY in our Lord. (👉🏼 📹) Join us in prayer for a wonderful year ahead with the best students, parents, and school staff we know! 🙏🏼 #academyforgod #godintl #k12school #firstdayofschool
Professional development during the summer months gives Academy teachers space and time to learn, meet other educators, and enter the new school year with some fresh perspectives on K-12 education. This week, we have administrators and teachers present at Boston's Building Learning Communities Conference, pictured here with some of the other attendees from South Africa. #k12school #academyforgod #professionaldevelopment
Congratulations to the middle school Phoenix soccer team on an UNDEFEATED season & becoming the tournament CHAMPIONS last night! We are so proud of the hard work, teamwork, and skill this team learned this year! Special congrats to Justice as the tournament MVP, and Eved, Kail and Justice for being named part of the All Tournament Team 👉🏼👏🏼 Go Phoenix! Rise Up! ⚽️🦅🏆 #academyforgod #phoenixsports #mtacconferencechamps
Last Friday will be a lasting memory for our students, parents, and staff at the Academy. Students took the stage for an evening of incredible performances ranging from song and dance to drama and humor! There were also STEM and elements of design exhibits where students shared projects from their classes. The joy of the Lord radiated in their excitement to showcase what they've learned. We're so proud of each student and the courage they displayed at our student performance night! 👏🏼👏🏼👏🏼 #studentperformance #academyforgod #stemprojects
When studying the Bible is life and you couldn't be happier about it. Thanks to @nyumbaristacs for all the study vibes, caffeine and sunshine. We love you. ❤️ —Institute students everywhere #instituteforgod #nashville #bibleschool #missionschool #nyumbaristacs
Throughout the week, our students are taught in the classroom to love their neighbor. On Wednesdays they band together in specific service projects to ensure that Word is getting practiced! This past week, students helped a family recovering from a recent health crisis to finish renovations on their home. Here's a few glimpses into the day's work! #instituteforgod #service #bibleschool #missionsschool
It's been an awesome few days to orient students, returning and new, for another year of learning. We are ready for the rigorous discipleship that following Jesus entails and the friendships that result from walking this narrow path together. #instituteforgod #bibleschool #missionsschool
It's MOVE IN DAY! We are so thrilled for a new semester, new students, and a new school year to learn about our Lord and doing his will. #instituteforgod #backtoschool #missionsschool #bible #communitydevelopment
Institute student Brittan Botzum spent her summer on an immersion trip to the Philippines. There she volunteered in a special needs classroom at a nearby public school as a one-on-one aide for one of the students whose disability was severe. Teachers took note of Brittan's patience and endurance as she cared for the child in very difficult situations. We are proud of her work this summer! #instituteforgod #philippines #immersiontrip #missionsschool
Our biblical education means nothing if it isn't lived out. These folks help make sure that's the case! Pictured are some of our Institute mentors, RAs and representatives for accountability groups for the coming year. They all gathered together for prayer and preparation this morning. Thank you for your service! #instituteforgod #accountability #mentor #doersoftheword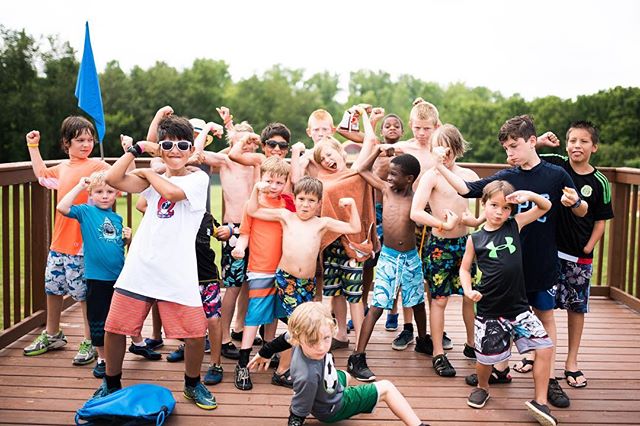 Via @god_intl >>> "Camp Skillz kids: You made friends FASTER than we knew you could, reached HIGHER to accomplish goals together, and came out STRONGER on the other my side! We will miss you! Stay cool and we'll see you next year'✌🏼️😎#campskillz #godintl #nashville #summerfun #summercamp #fordakids #oldhickory #antioch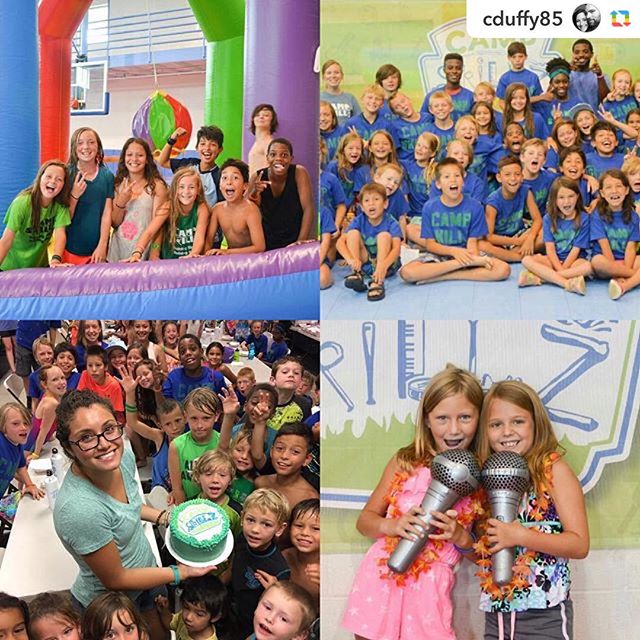 🎉🎉🎉 via @GPRepostApp ======> @cduffy85:Camp Skillz' end of the year celebration was off the chain fun :) love you all :) Special thanks to my counselors. You made camp a wonderful place for these guys. Thanks to all who made it out to volunteer this summer! This Camp doesn't exist without you. Thank you.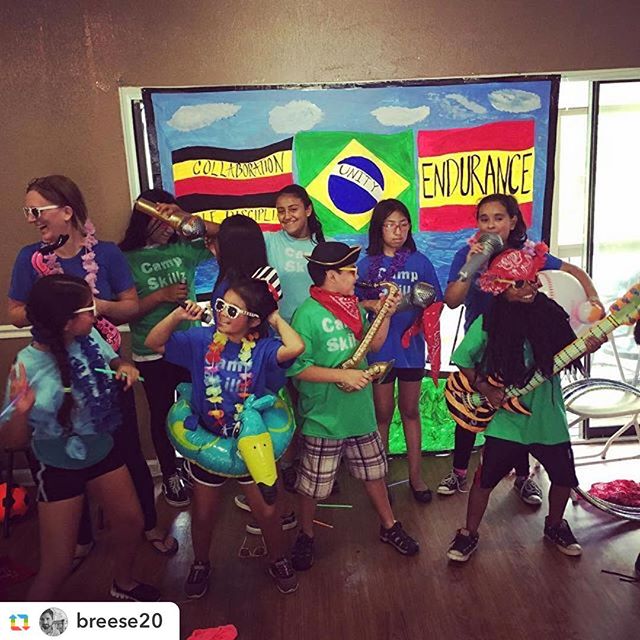 This is #campskillz Antioch>>> thanks for a great summer!!! 🎉🎉🎉via @GPRepostApp ======> @breese20:That's a wrap. What a great summer with Camp Skillz. #summercamp #Nashville #nashvillekids #youthdevelopment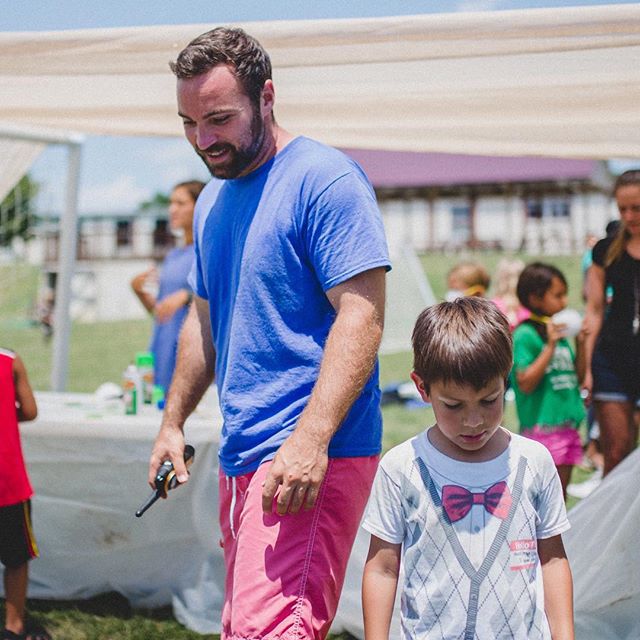 >>>>Kids call him "hi-larious", "super really nice", "a great hula hooper and dancer", and a "giver of great prizes". Big shout out to Craig Duffy, #CampSkillz On-Site Coordinator, for a wonderful summer!!! We 💙 you!!! #walkietalkielife #summercamp #nashville #nashvillekids #youthdevelopment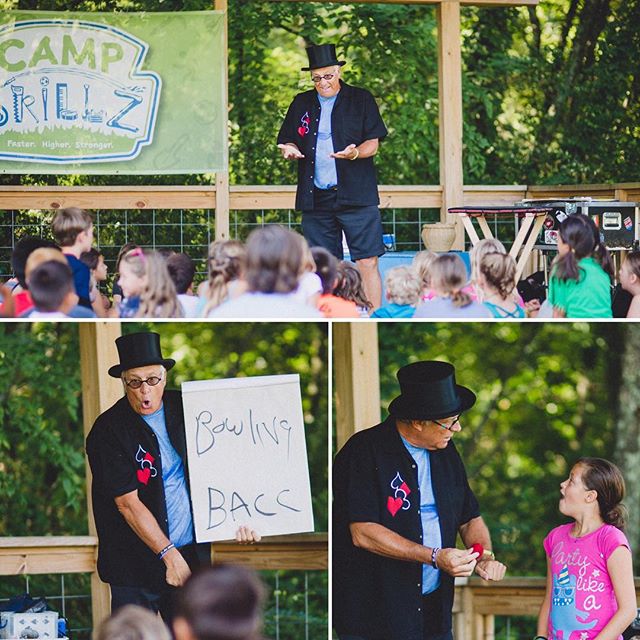 🎉Thanks to our very special guest, Stephen Bargatze, for his >Magic of Stephen< show! The kids loved you!!!#summercamp #nashvillekids #youthdevelopment #nashville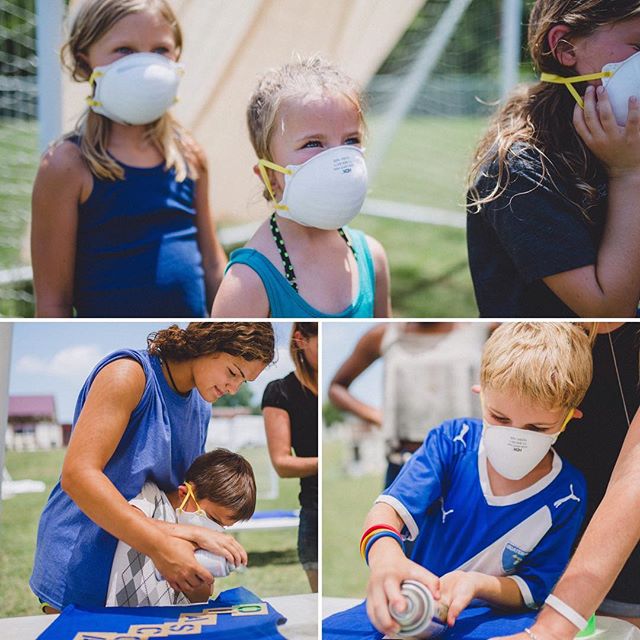 😷There was an outbreak, people! An outbreak of personalized awesomeness!!! 😜Campers enjoyed stenciling and spray painting their name on a shirt! #summercamp #nashville #nashvillekids #youthdevelopment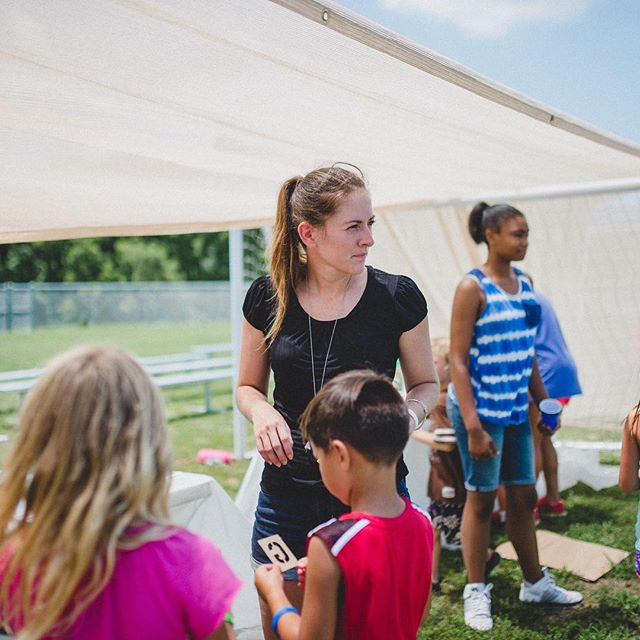 We have the best people. Campers describe our #CampSkillz Administrator, Rachel Hartnell: "she takes care of us"; "She's gentle, considerate + awesome!"; "We can tell she loves kids!" #thebest #summercamp #nashvillekids #nashville #youthdevelopment
#campskillz highlight>>> a little Uptown Funk stage show brought to you by siblings Jayelyn + Eved Roufs! #campskillzgotstalent #summercamp #nashville #nashvillekids #youthdevelopment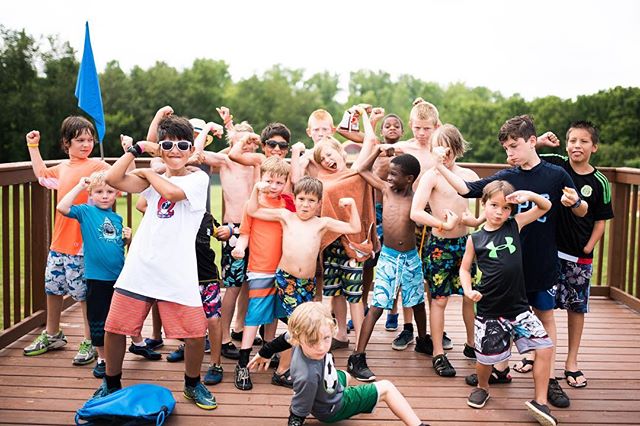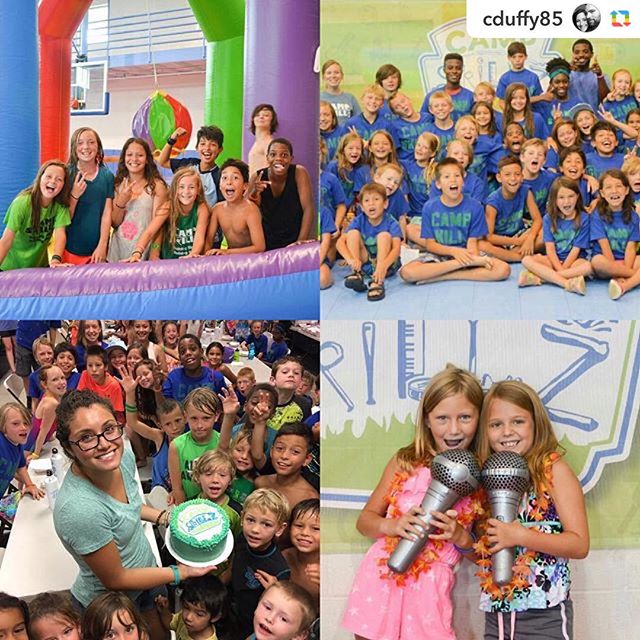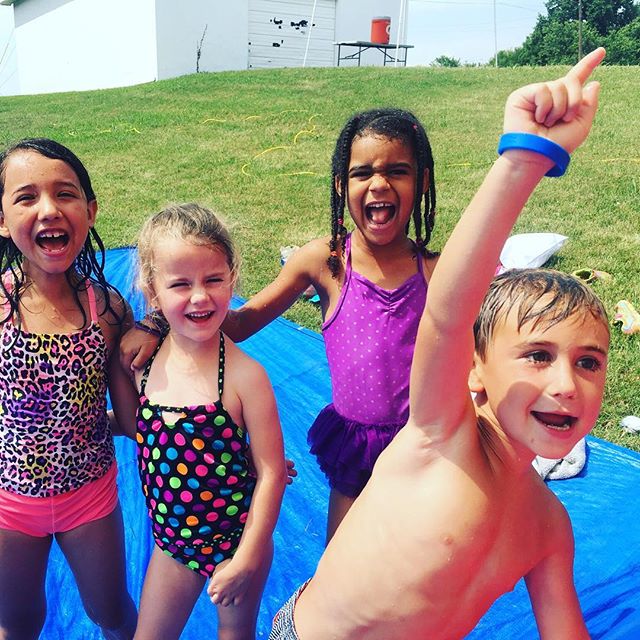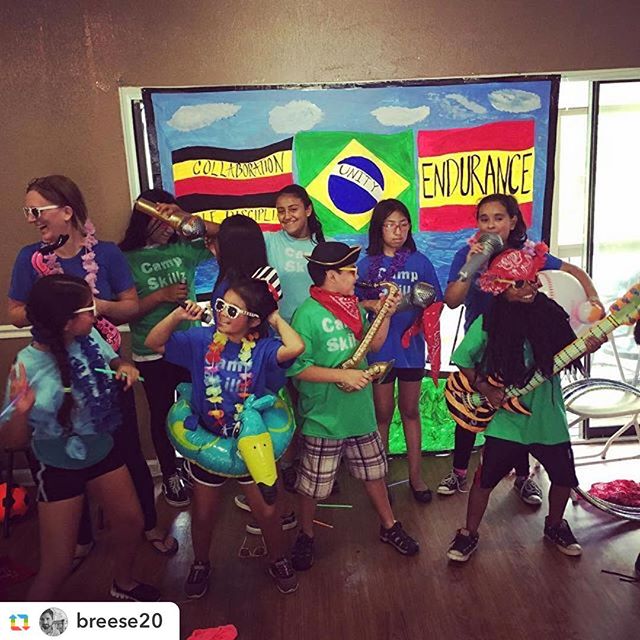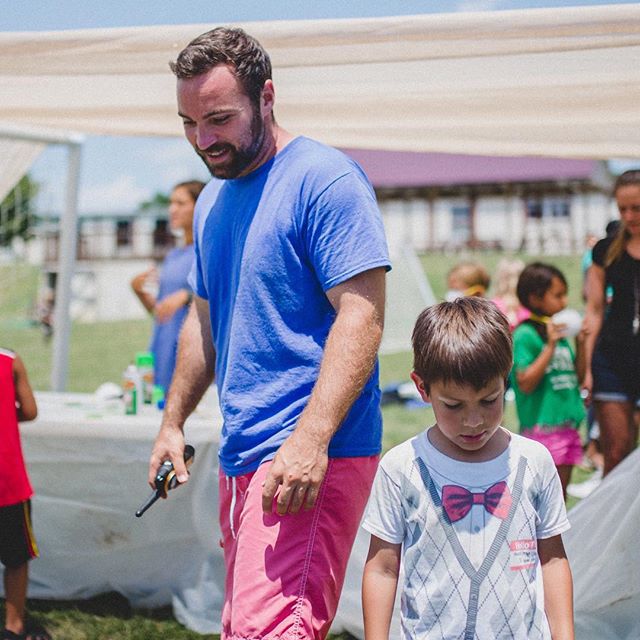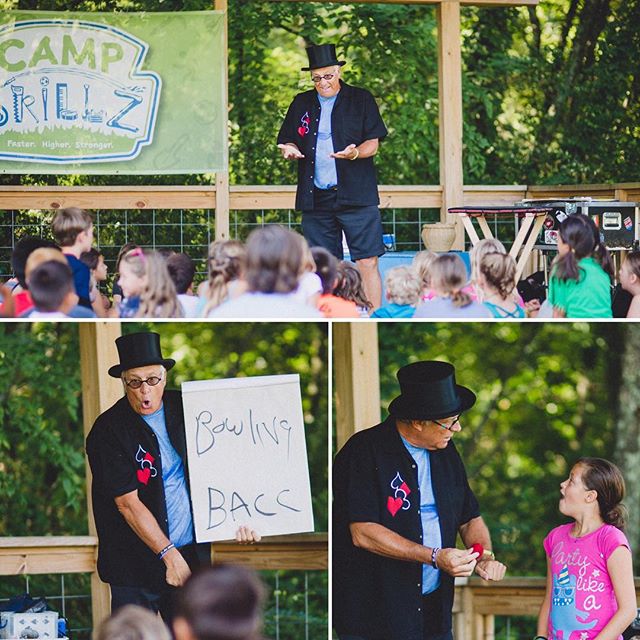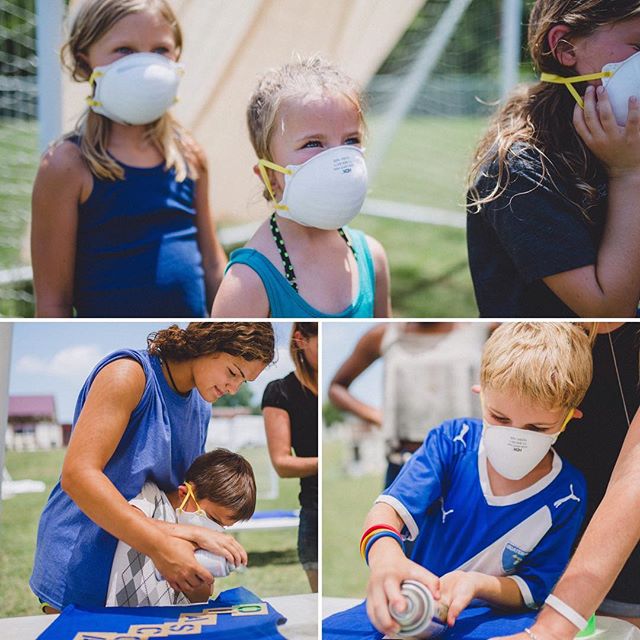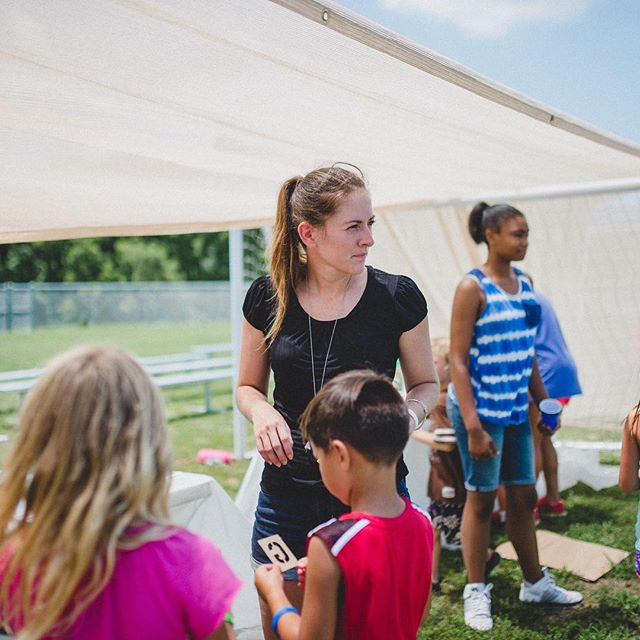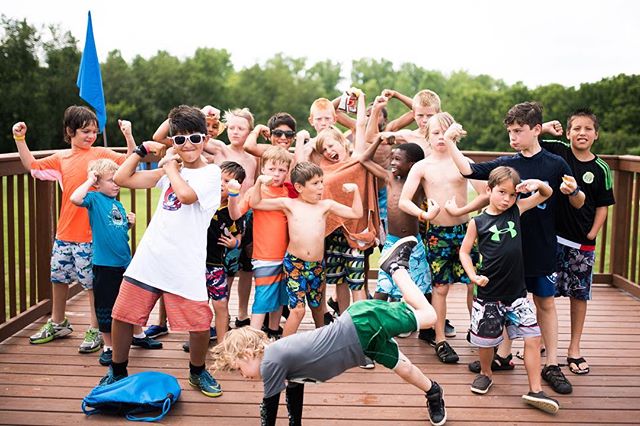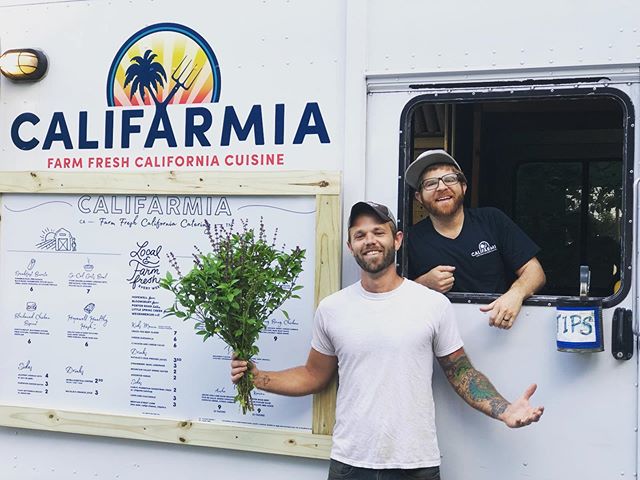 The day is finally here, people! We stopped for a breakfast burrito at @califarmiatruck who opened up their new location in Hermitage today! We are stoked. Legit the best breakfast we've had in Nashville and they are all about sourcing local - which includes our produce 👊🏽 Do yourself a favor and check them out this weekend!
We always have our go-to's for cherry tomatoes: Sungold and Black Cherry. We also love trying new varieties each year. This year it is Pink Bumblebee and Sunrise Bumblebee from @highmowingorganicseeds. Enjoy them while they're here!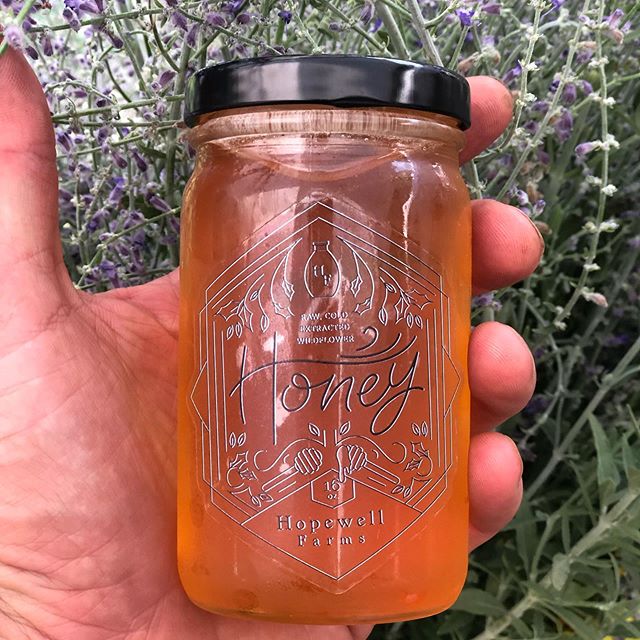 Here comes the Honey! We have several hundred pounds coming in and it really is natures candy. Thanks to @jbarnett740 for all he does with our apiary. Currently these are exclusively in our Farm Share boxes but will soon be available at market.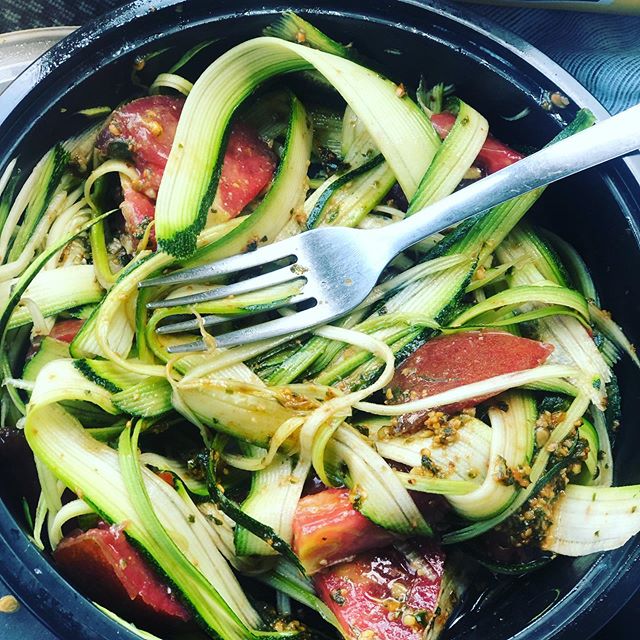 Here's to quick summer lunches from the farm ☀️A zucchini noodle, heirloom tomato salad with basil pesto to take it over the top! Yes please! Come see us this Friday from 4-7pm @hipdfarmersmarket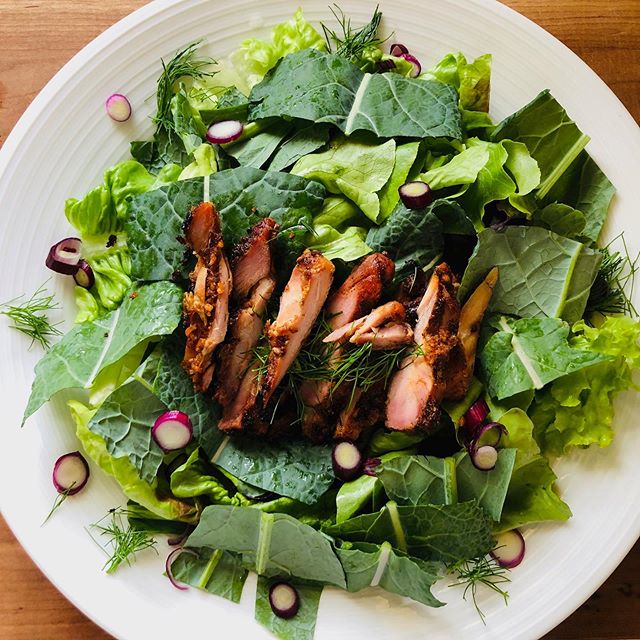 Just a casual farm lunch for @amontgomery84 🤯 Full of our fresh Lacinato Kale, Seasonal Lettuce Mix, Spring Onions and Fennel 👌🏽 How are you getting your nutrients for the day? Check link in bio to hit up our store.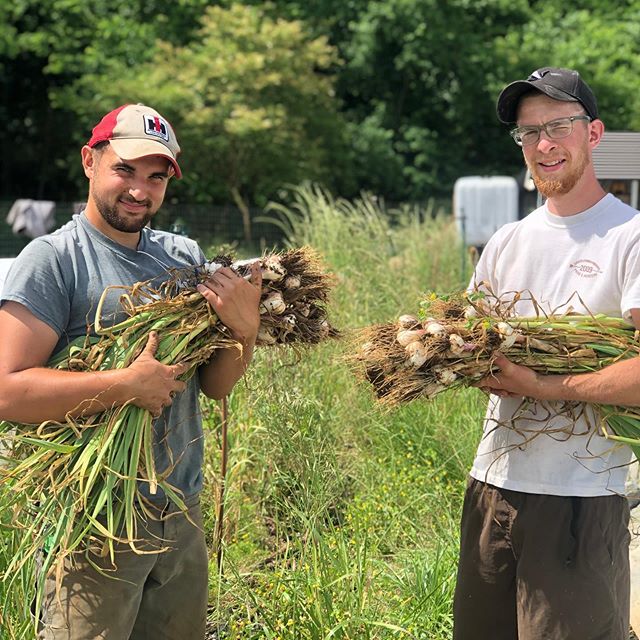 We pulled 75 pounds of Red Inchelium Garlic from the ground this morning and they are getting some TLC from Mike and Jameson. Mike (on the left) is getting married this Sunday and apparently practicing his baby holding pose! 😝 We always save 20-30% of our largest garlic bulbs each year for reseeding in the fall 👌🏽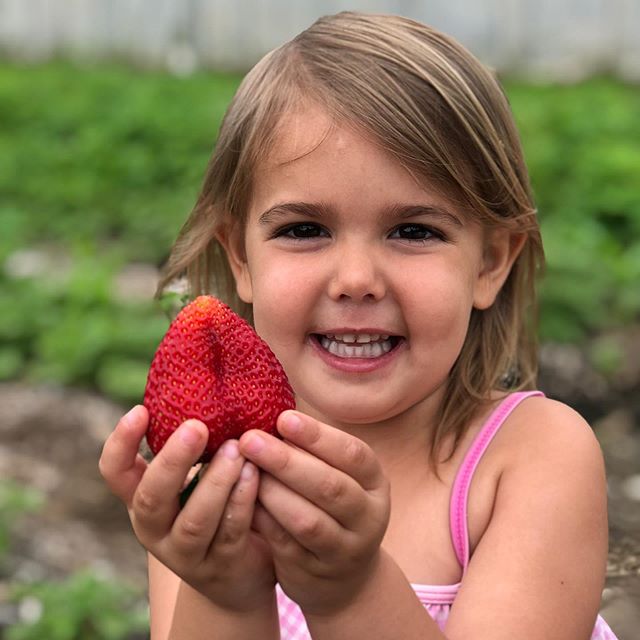 Strawberries are still coming strong! This past fall we planted both June bearing and Ever-bearing berries so we should have some berries throughout the summer 🙌🏽 🎉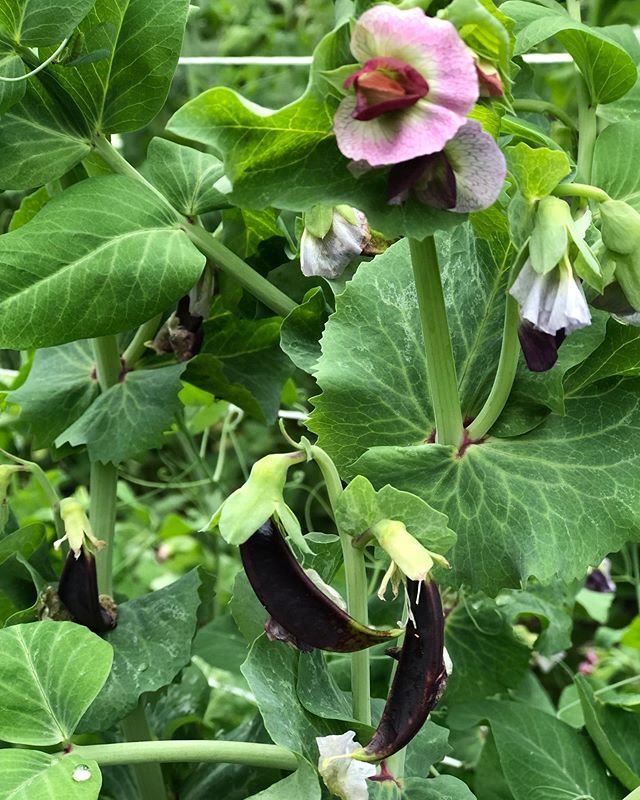 Here they come! @row7seeds Beauregarde Snow Peas are looking beautiful. Can't wait for the taste test.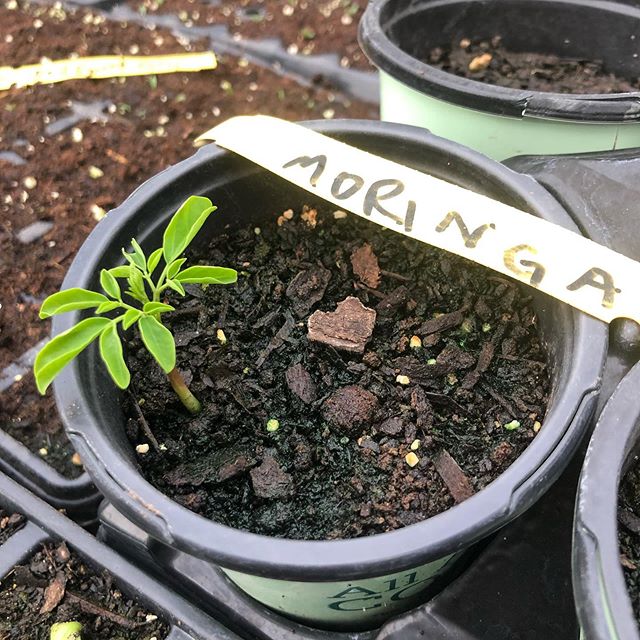 We are starting our Moringa trials out here in our greenhouse so we can better serve our friends around the world. All parts of the plant can be used and have some of the craziest levels of macro and micro nutrients! Here's to learning to be a blessing to others 👊🏽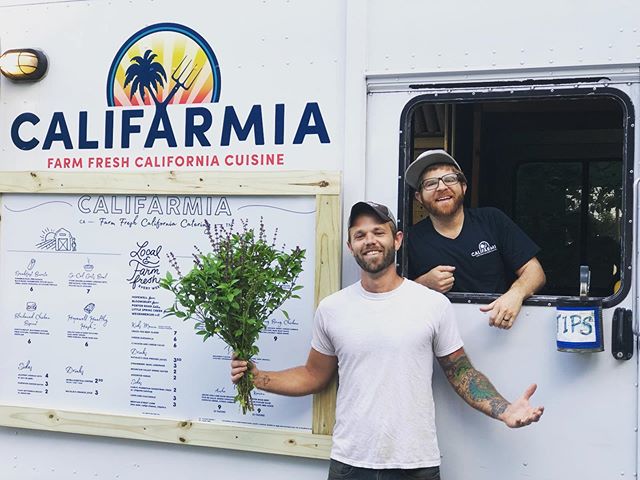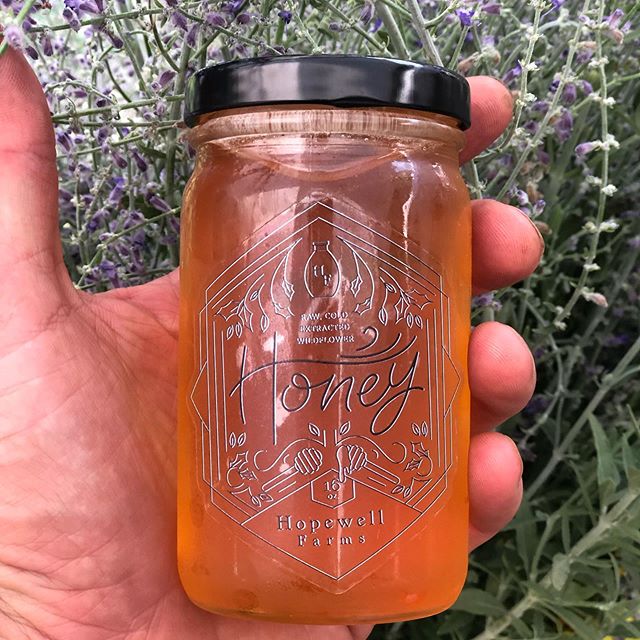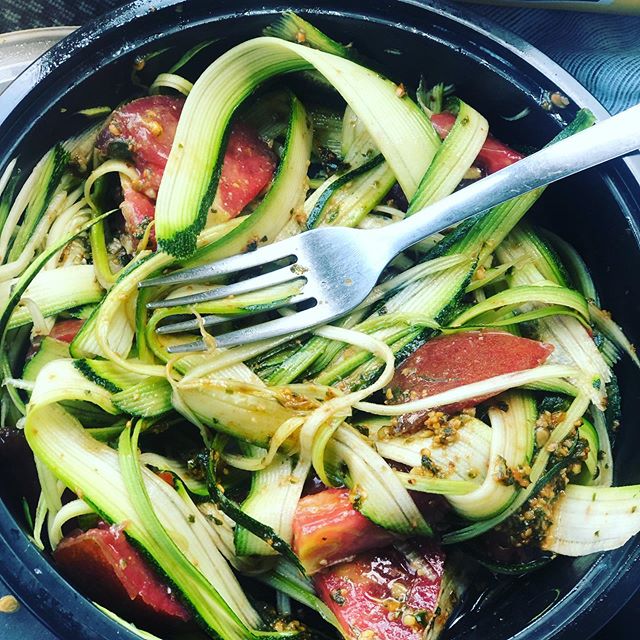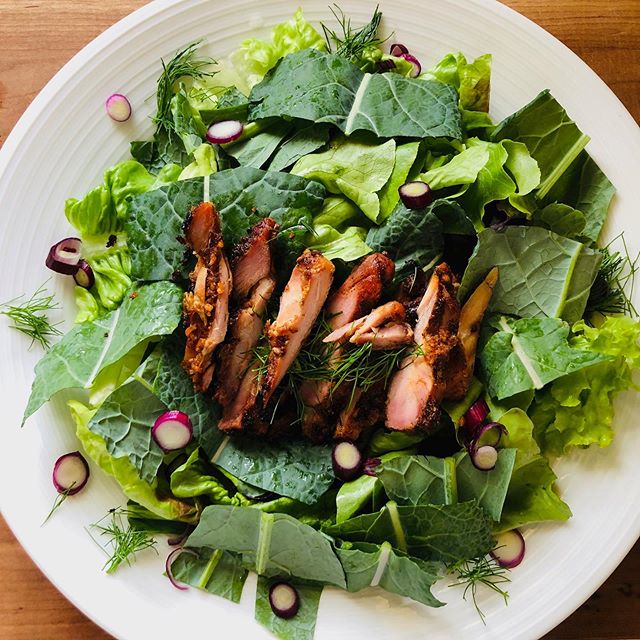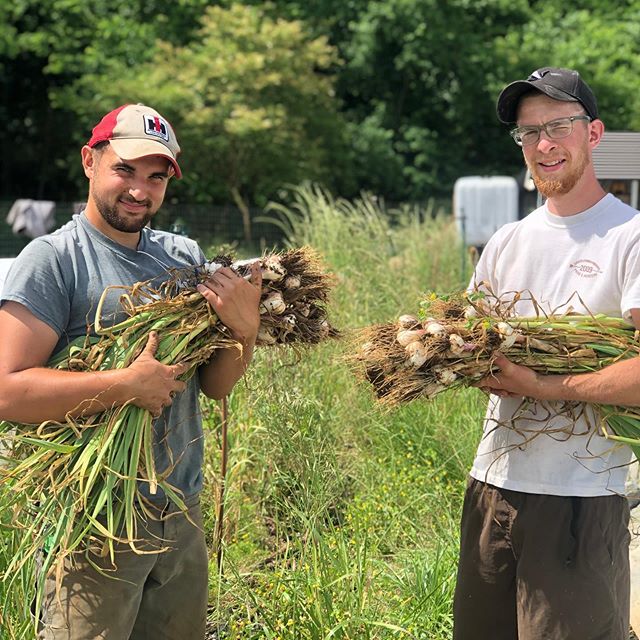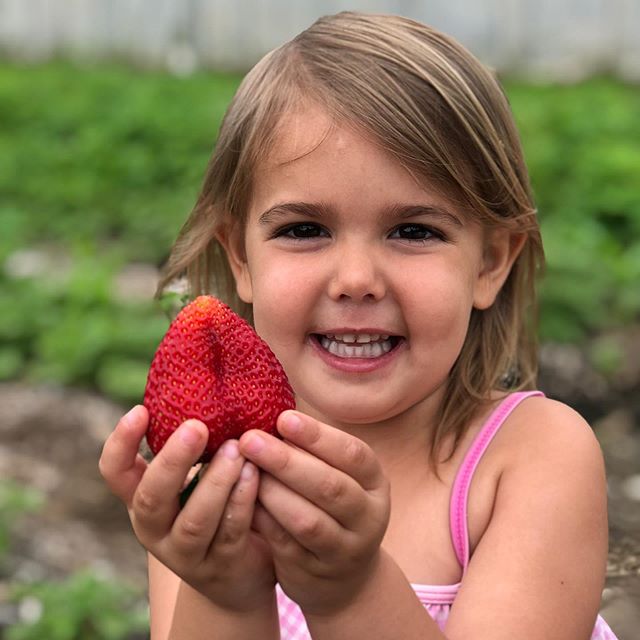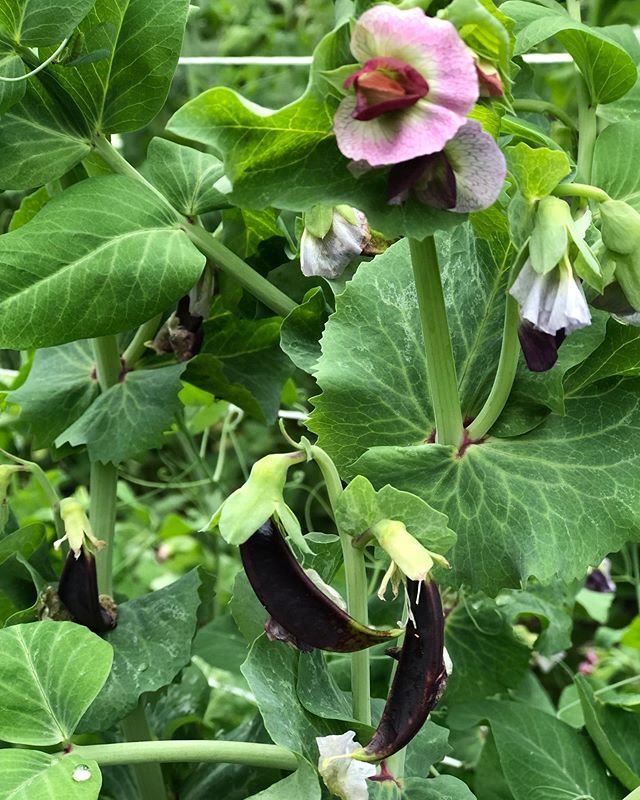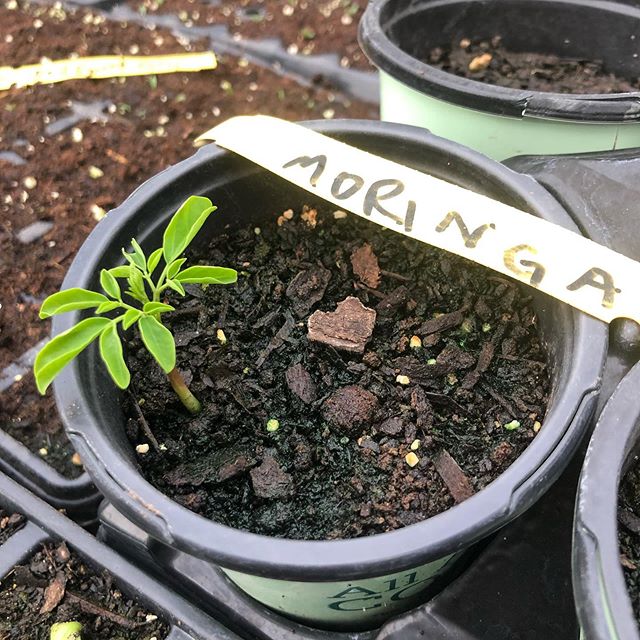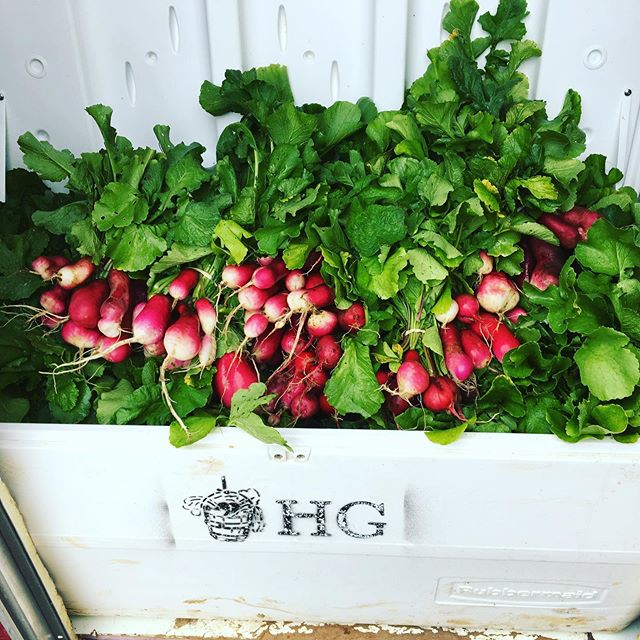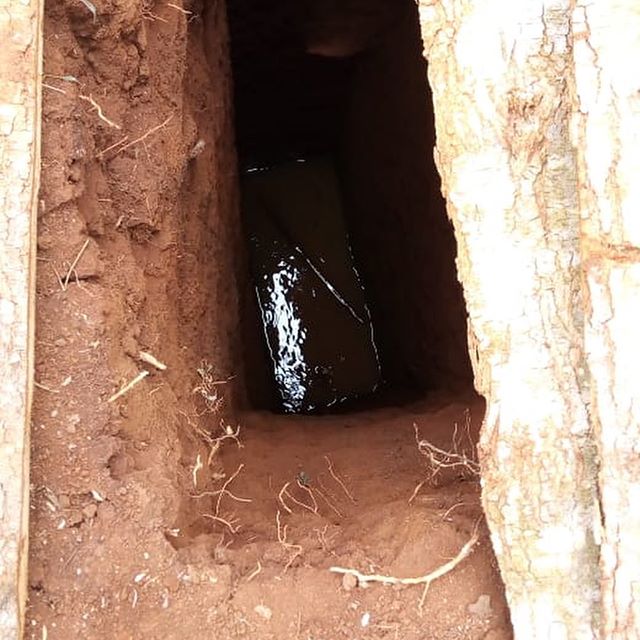 Facing extreme drought, families in Kenya are attempting to dig hand dug wells to access water. These pictures show a recent well dug at our friend's house. They hit water 20 feet from the surface. There is still more work to be done, but they are thankful to have found some water. #kenyadrought #water-source #handdugwells #NuWaterWorks2019 #godeastafrica #godintl
Although water-tanker-trucks are not a sustainable community water source, they temporarily alleviate the burden people face in drought stricken areas where infrastructure is not set up well to serve its community. . In times of crisis like the drought one Kenya is facing, these trucks have been able to deliver water to people we know and love. We are thankful! 🙏🏼 . #NuWaterWorks2019 #godeastafrica #godintl #watertanktruck
Water tanker trucks are considered an unimproved water source.  Many people in drought stricken areas, where water sources are drying up, are dependent on water to be deliver by trucks like this one. At times it can take 2-3 weeks for a tanker to make it to a rural area due to the demand in the region. Water sources used to fill a tanker is often unknown by the consumer.  Many times untreated water is collected from the nearest watering hole to the tankers destination.  A dependency on fuel and vehicle not breaking down become additional factors for getting water transported to those who need it. We are thankful for the work these drivers do to help get water to people who need it in time of need. We also must keep looking at how improved water sources can be developed to alleviate the stress families feel during times of drought. #watercare #cleanwaterforall #waterproject #projectwater #water-tank #NuWaterWorks2019 #godeastafrica #godintl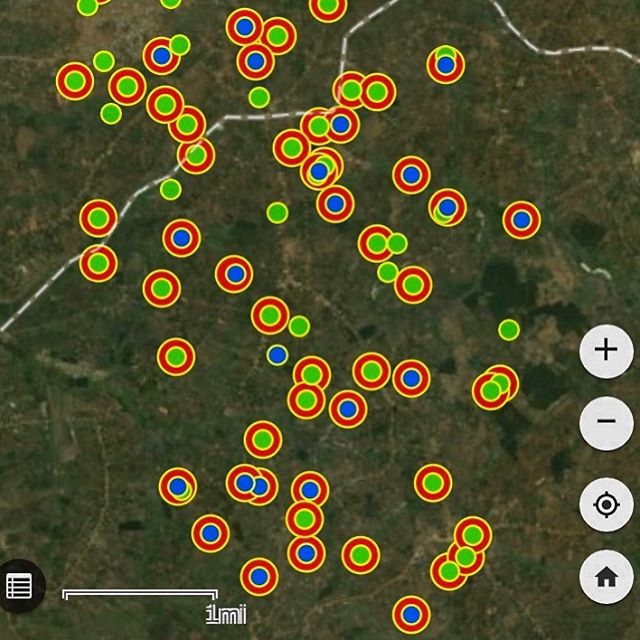 Identifying, surveying, and mapping water sources is helping us understand why water accessibility is still an issue for this community in East Africa.  Thanks to esri's geospatial technology, we are able to make better informed decisions on how to bring change! @esrigram #water #wateraid #waterinafrica #africawater #wateruganda #waterforall #waterislife #watercare #cleanwaterforall #waterproject #projectwater #water-source #waterpointissues #NuWaterWorks2019 #godeastafrica #godintl
Women are great windows into understanding their community. Our survey team takes a moment to ask questions and learn from this mother on how local water sources impact her in her community. . #women #womenincommunity #waterimpact #NuWaterWorks2019 #godeastafrica #godintl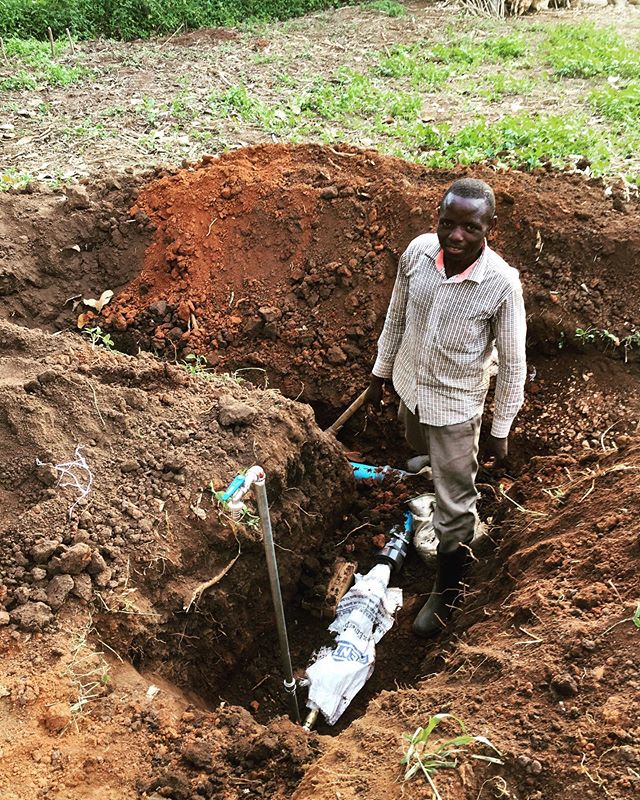 This water tap was installed to assist in the irrigation of a garden that helps feed over 400 primary school students in Uganda. Over the past few years rains have been irregular in the region making growing crops challenging. Taps like these help keep crops growing even when the rains are not enough. . africawater #wateruganda #waterislife #watercare #cleanwaterforall #waterproject #projectwater #water-source #waterpointissues #NuWaterWorks2019 #godeastafrica #godintl
In this El Salvador town, piped water is typically shutoff by noon. This water tank stores water collected from the morning so this outdoor bathroom facility can continue to function throughout the afternoon and evening.  Increasing hygiene throughout the day helps to build healthier individuals and communities. . water-source #waterpointissues #NuWaterWorks2019 #godeastafrica #godintl #god_la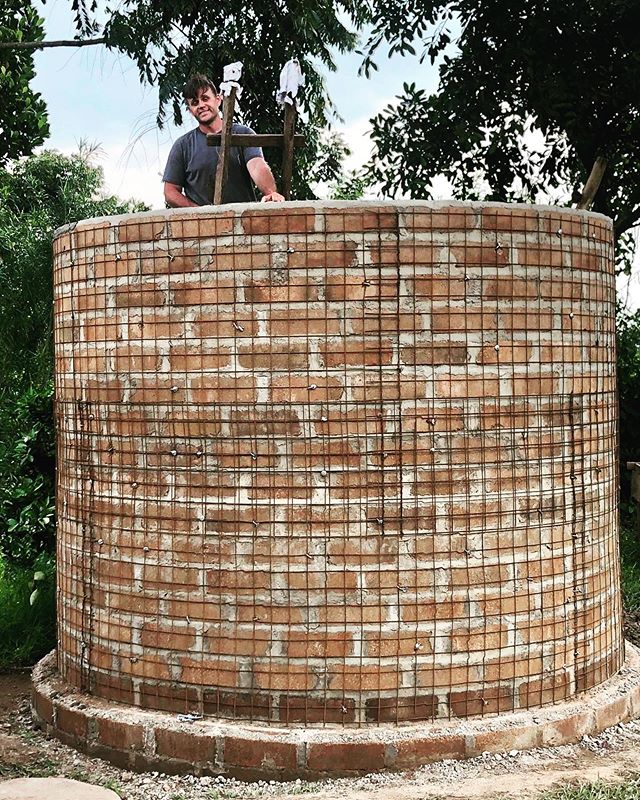 Matt, a student from the Institute for Global Outreach Developments International, enjoying the opportunity to learn from our Ugandan cooperative Francis on how to build a water cistern.  This 7,000 liter tank will be utilized to store rainwater.  When water is a challenging resources to collect, tanks like this lighten the burden for those who have to collect water for their daily needs. . #NuWaterWorks2019 #godeastafrica #godintl #watercisterns
Although rains are becoming more infrequent, storing any rain water that does come, becomes a great resource for those who are able to utilize the stored water. . John and Andrew have been diligently working to install rain gutters and water tanks on homes in Kenya this last week. #NuWaterWorks2019 #godeastafrica #godintl #droughtkenya
Nearly 40% of 50+ water pumps installed within a 2 mile radius of a village in Uganda do not work. . It's time to work towards figuring out how to change that statistic so these water sources can serve the people they were originally installed to help! . #water #wateraid #waterinafrica #africawater #wateruganda #waterforall #waterislife #watercare #cleanwaterforall #waterproject #projectwater #water-source #waterpointissues #NuWaterWorks2019 #godeastafrica #godintl